Now that the 2020 NFL season has officially come to an end with Tampa Bay winning Super Bowl LV earlier this month, it's time to look ahead to the offseason that will help shape Seattle's success in the 2021 season. With free agency beginning next month, and the draft to follow later in the spring, Seahawks.com is taking a position-by-position look at where the team stands. So far, we've covered the offensive and defensive lines, tight end, linebacker, running back, defensive back, receiver and quarterback, and today we wrap things up with a look at where things stand on special teams.
2020 Recap
The Seahawks offense started off on fire, then cooled off a bit, meanwhile the defense struggled early, then finished the season strong. The most consistent thing about Seattle's play in 2020, however, was the performance of the special teams units that were among the league's best all year long.
While neither were selected, the Seahawks got Pro-Bowl level play out of kicker Jason Myers, who made all 24 of his field-goal attempts, including a team-record 61-yarder, and punter Michael Dickson, who led the league in punts downed inside the 20 (32) ranked second in punting average (49.6), and third in net average (44.4).
Despite Myers and Dickson's snubs, the Seahawks special teams units weren't shut out of the Pro Bowl, with long snapper Tyler Ott and fullback Nick Bellore both earning their first Pro Bowl honors. While Bellore ended up being Seattle's special teams representative on the Pro Bowl ballot, that honor could have just as easily gone to linebacker Cody Barton, who finished second in the NFL with 16 special teams tackles.
With those five leading the way, the Seahawks were one of the league's best special teams performers, ranking third in Football Outsiders' DVOA rankings, and second in Rick Gosselin's annual special teams rankings that are based on teams' rankings in 22 different special teams categories.
"Look at our kickers, man, our kickers were phenomenal this year," Seahawks coach Pete Carroll said in his end-of-year press conference. "I haven't mentioned Jason Myers; I didn't talk about him at all because he had that streak going, so we just stayed away from it, but what a great, great season he had. Mike's a great player too."
Biggest question to answer this offseason: Is D.J. Reed the return man going forward?
With Seattle's three specialists, Dickson, Myers and Ott, all under contract next year, there doesn't figure to be much competition at those spots, but one potentially intriguing competition that could unfold in camp is the battle for the return spots. 2020 marked the first time that Tyler Lockett was fully taken off of return duties, and the Seahawks used multiple players there, including David Moore on punt returns and Travis Homer on kick returns, among others. But one player who provided a big spark in the return game late in the season was cornerback D.J. Reed, who at times handled both return roles, and who could be a candidate for one or both jobs in 2021.
"We saw D.J. Reed as a returner, and we all felt the spark was there," Carroll said. "He's going to be another big factor there."
One thing that could factor into the return game competition, when it comes to Reed, is what his role is on defense. Reed finished the season as Seattle's starting right cornerback, and with Shaquill Griffin and Quinton Dunbar both set to become free agents next month, there's a real chance Reed is in a starting role next season. If that ends up being the case, the Seahawks will have to decide if they want to use him in the return game if he's also an every-down player on defense.
Another decision to make this offseason is the future of Bellore, who will become a free agent next month. Bellore plays very sparingly on offense, but more than justifies his roster spot with his play on special teams and his leadership in that phase of the game.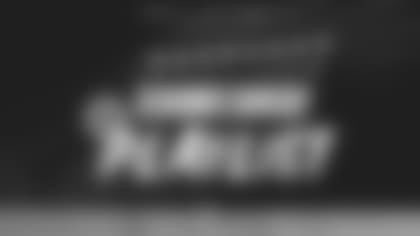 Follow the Seahawks Gameday Playlist on Spotify
Follow this playlist to hear what the Seattle Seahawks will be listening to all season long, curated by DJ Supa Sam, the official DJ of the Seahawks. Now playing: Week 1 at Colts
Biggest reason for optimism in 2021: Continuity
As mentioned above, the Seahawks have all three specialists back again in 2021, and that's important not just because all three are really good at their jobs on an individual level, but also because there's a chemistry that develops between those three when it comes the mechanics of kicking and punting, with Dickson also handling holding duties on place kicks, and after two seasons together, that trio has a good thing going.
And while Bellore's future is uncertain, the Seahawks will also have many of their core special teamers back, including Cody Barton, Ugo Amadi, Ben Burr-Kirven, Travis Homer, DeeJay Dallas, and likely Ryan Neal, who is an exclusive rights free agent.
While special teams coordinator Brian Schneider recently joined Jacksonville after 11 seasons in Seattle, Larry Izzo would be a strong candidate to step in after three successful seasons as the Seahawks' assistant special teams coach, keeping about as much continuity as you could hope for with a coaching change.
The Seahawks should again be able to count on their special teams play as a strength in 2021.
Seahawks.com's John Boyle takes a look at the players, plays and trends that stood out over the 2020 season. Full story » https://shwks.com/qxc3h