Now that the 2020 NFL season has officially come to an end with Tampa Bay winning Super Bowl LV earlier this month, it's time to look ahead to the offseason that will help shape Seattle's success in the 2021 season. With free agency beginning next month, and the draft to follow later in the spring, Seahawks.com is taking a position-by-position look at where the team stands. So far we've covered the offensive and defensive lines, tight end, linebacker, running back, defensive back and receiver, and today we take a look at where things stand at quarterback. Tomorrow we'll wrap things up with a look at special teams.
2020 Recap
Russell Wilson started the 2020 season on a historic pace, and while he and the offense cooled off a bit in the second half, he still finished the season with a franchise-record 40 touchdown passes to go along with a career-best 68.8-percent completion percentage, 4,212 passing yards and a 105.1 passer rating. Wilson, who earned Pro-Bowl honors for the eighth time in nine seasons, also rushed for 512 yards, his highest total since 2017, and averaged 6.2 yards per carry, showing he's still a dual threat nearly a decade into his career.
When defenses started playing the Seahawks differently later in the season, focusing on taking away the deep passing game, the Seahawks didn't adjust well enough, as Pete Carroll has noted, and while that hardly falls on Wilson alone, as the quarterback he will be a big part of trying to get things back on track next season.
Wilson was sacked 47 times, marking the eighth time in nine season he has been sacked more than 40 times, and while his ability to extend plays and Seattle's desire to throw deep both contribute to that total, he and the Seahawks will be looking to cut back on that number in 2021.
Biggest question to answer this offseason: What will new OC Shane Waldron bring to the offense?
One of the biggest stories of Seattle's offseason so far was the change at offensive coordinator, with former Rams passing game coordinator Shane Waldron taking over for Brian Schottenheimer.
In his first press conference since taking the job, Waldron expressed a desire to have a balanced and explosive offense, matching Carroll's vision for the offense, but when it comes to the passing game in particular, he could bring with him some of the Rams concepts that use pre-snap motion, play-action passes and quarterback movement that could lead both to more easy short-to-intermediate completions for Wilson, and also keep him from taking as many sacks. With Waldron and new running game coordinator Andy Dickerson as part of the equation, the Rams allowed a league-low 22 sacks in 2019, and only 25 last season, a two-year total that matched Wilson's sack total in 2020 alone.
Talking about areas where he'd like to see the offensive improve, Carroll said, "I want to make sure we are really efficient in our throwing game, really efficient. Russ hovered right around 70 percent all year. I've always said he's going to complete 70 percent of his passes one of these years—he almost had it this season—but I want that kind of efficiency coming back next year, he's capable of it. That means we've got to tighten things down and make sure that we really can have the flexibility we need for all the games that we play."
Another question to answer is whether or not Geno Smith will be back for a third season as Wilson's backup. Playing behind one of the league's most durable players—Wilson has never missed a game in his career—means Smith hasn't had much opportunity to show his talents, but the former Jets starter was very impressive in training camp and in Seattle's mock games in August, and would be strong option behind Wilson if he doesn't sign elsewhere.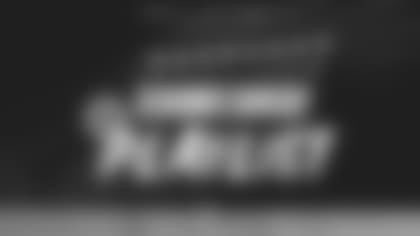 Follow the Seahawks Gameday Playlist on Spotify
Follow this playlist to hear what the Seattle Seahawks will be listening to all season long, curated by DJ Supa Sam, the official DJ of the Seahawks. Now playing: Week 1 at Colts
Biggest reason for optimism in 2021: Russell Wilson
Yes, we're stating the obvious here, but when one of the best quarterbacks in the NFL is on your team, that's an awfully big reason for optimism heading into any given season.
It remains to be seen what changes Waldron will bring to the offense, but Wilson has made it clear in recent interviews that he is on board with the hire, and if Waldron can find ways to make Wilson even more efficient, that can only mean good things for Seattle's offense.
Throughout his career, Wilson has been really good at addressing any flaws in his game and fixing them, so the smart money is on him and the offense finding ways to bounce back from the dip in production they had in the second half of 2020, and with the weapons at his disposal and perhaps some new wrinkles in the offense, there is every reason to expect Wilson will again be one of the league's very best quarterbacks in his 10th season.
Russell Wilson's community service efforts have been numerous and varied, a big reason he has received the 2020 Walter Payton NFL Man of the Year Award and 2022 Bart Starr Award. Take a look at photos of Wilson in the community from throughout his time with the Seahawks.