The Seahawks have cooled off a bit from the team that started the year with a 5-0 record, and are now 8-4 after a Week 13 loss to the New York Giants. The good news, however, is that with a quarter of the season still left to play, the Seahawks are still in control of their own destiny in the NFC West, and that with the improvements shown on defense, the Seahawks have a chance to be a much more complete team than they were earlier this season if and when the offense gets back on track.
"We've shown some vulnerability at 8-4 that we can get let some games get away from us when we really have high expectations to play well every time out and find a way to win." Seahawks coach Pete Carroll said when assessing his team three quarters of the way through the season. "It certainly can happen, you've got to get everything done every week, and it doesn't matter who you're playing or where you're playing, you've got to play good football and finish it out… I'm pleased that we keep getting better (on defense). We know we have a lot of firepower on offense, but that's why we're discouraged we couldn't get any points on the board (Sunday) like we need to. So we've got to get going. It's a big opportunity to finish. Everything's out ahead of us, it's like the season's starting all over again."
With the fourth quarter finish coming up, it's time to look back on some of the plays, players and trends that stood out over the previous four games that made up the third quarter of the season: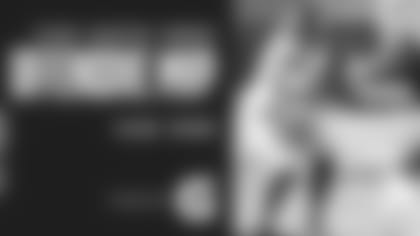 Offensive MVP: LT Duane Brown
If we're talking value in the strictest sense of the word, this honor will go to Russell Wilson every single time because no player affects the outcome of football games more than the quarterback. But since A. Wilson wins this almost every time we do this, and it's nice to share, and B. his past four games haven't quite been up to his standard—aside from a great performance in a Week 11 win over the Cardinals—we're going to use the third quarter honors as a chance to give a little love to the guys in the trenches, and in particular to Duane Brown.
After dealing with some injuries in 2019, the 35-year-old Brown is playing at an elite level this year and has arguably been the Seahawks' most consistent player on offense. According to Pro Football Focus, which has Brown graded as the fifth best tackle in the league, Brown has allowed only one sack and committed just one penalty this season. Brown's 88.1 grade from PPP is the second highest of his career, only trailing 2012 when he was a first-team All-Pro.
Another strong candidate here is DK Metcalf, who now leads the NFL in receiving yards with 1,119 after adding 331 more yards over the past four games, including 177 in a win over the Eagles.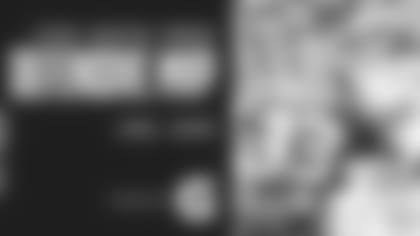 Defensive MVP: S Jamal Adams
Like Wilson, linebacker Bobby Wagner would be a good choice in this category every single time, and over the past four games Wagner continued to play at a very high level. But Adams gets the nod this time around for the way he has played since returning from a groin injury and while playing through a shoulder injury.
Adams, who is coming off an 11-tackle performance last week, has 5.5 sacks in five games since returning from injury, including four in the past four games. He also forced a fumble that led to a turnover in Week 10, and has 30 tackles over that span. Adams' play, as well as the addition of Carlos Dunlap II, has been a big factor in the Seahawks dramatically turning around their pass rush in the second half of the season, and with it the entire defense taking a big step forward.
In addition to Wagner and Adams, also worthy of consideration here were Dunlap, who has four sacks in five games, linebacker K.J. Wright, who continues to play at an incredibly high level in Year 10, and safety Quandre Diggs, who has interceptions in each of the past two games, giving him a team-high four this season.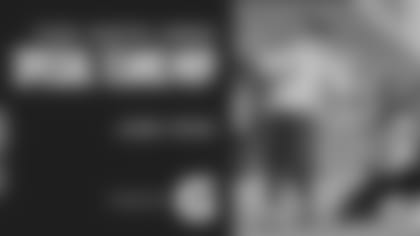 Special Teams MVP: K Jason Myers
Special teams play has been the most consistent part of the Seahawks' game this season, so there are a lot of good choices here, from punter Michael Dickson, who continues to boom punts and pin opponents inside the 20 on a regular basis, to veteran fullback Nick Bellore, who leads the team with 12 special teams tackles (2nd in the NFL), to linebacker Cody Barton, who is right behind Bellore with 10 special teams tackles, and who seems to have at least one devastating hit on an opposing kick returner in every game.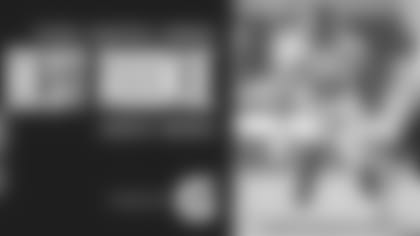 Best Rookie: LB Jordyn Brooks
Guard Damien Lewis has been the best rookie over the course of the entire season, and he filled in admirably at center recently despite the not-so-inconsequential detail that he had never played the position before, but over the past four games alone, first-round pick Jordyn Brooks has made a very strong case.
Brooks took a while to get going, both because of the veteran depth the Seahawks have at linebacker and then because of a knee injury, but since taking over a starting spot he has shown more and more each week the speed and playmaking ability that made him Seattle's top pick in the 2020 draft.
Playing a season-high 43 snaps on Sunday, Brooks played what Carroll said was by far his best game, recording 11 tackles and a near interception in coverage.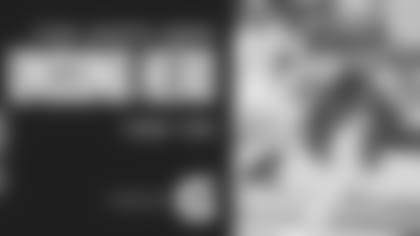 Unsung Hero: DT Poona Ford
In his third season, Ford is making it look more and more ridiculous that he somehow went undrafted in 2018 despite a standout career at the University of Texas. After starting his career with the Seahawks as a solid run defender, Ford has blossomed into a more complete defensive tackle this season, as is evident in his two sacks and five quarterback hits over the past four games.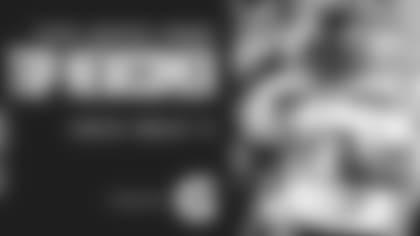 Top Newcomer: DE Carlos Dunlap II
Since arriving in a midseason trade with the Bengals, Dunlap has been exactly what the Seahawks were hoping for, recording four sacks in his first four games before being limited by a foot injury in last week's game. Dunlap's presence has also helped the rest of Seattle's pass rush as teams have to now put more attention on him, freeing up the likes of Ford, Jarran Reed, Rasheem Green, L.J. Collier, Benson Mayowa and others to make more plays.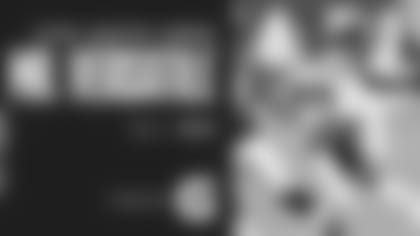 Mr. Versatile Award: CB D.J. Reed
Yeah, we're to the made-up-category portion of this article, but Reed's contributions since being activated off of the non-football injury list need to be mentioned. Reed, who was waived/injured by the 49ers this summer, made his 2020 debut for the Seahawks against his former team playing the nickel spot, and recorded an interception in the game. After playing the nickel role the first two games, Reed move to left cornerback with Shaquill Griffin and Quinton Dunbar both sidelined by injuries, then last week he started at right cornerback in place of an injured Tre Flowers. In addition to playing three different positions in the defensive backfield, Reed has also returned kickoffs and punts.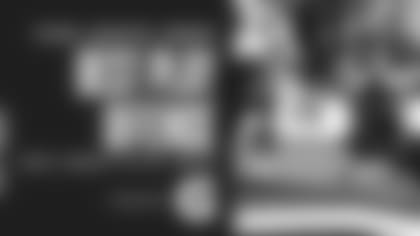 Best Play, Offense: Chris Carson's 16-yard touchdown run against the Eagles.
Tyler Locket's toe-drag touchdown catch against the Cardinals, the 492nd such touchdown catch of his career (number approximated… or just made up), would be another good choice here, but we're giving the slight nod to Carson's touchdown run against the Eagles.
That run, which started off with some great blocking not just from the line but from receivers and tight ends as well, featured so much of what makes Carson a great running back, from the initial decisiveness and burst to hit the hole, to the vision and agility to bounce the run outside, to the raw power that allowed him to drag multiple defenders several yards into the end zone.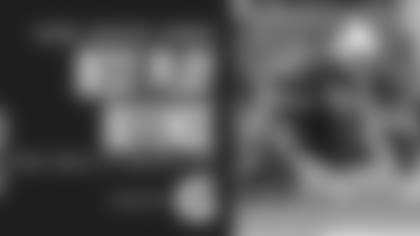 Best Play, Defense: Carlos Dunlap's walk-off sack against the Cardinals.
Dunlap has made a big difference since joining the Seahawks, and his presence was never more obvious than in a Week 11 win over the Cardinals. In a loss to Arizona earlier in the season, the Seahawks failed to record a sack or quarterback hit on Kyler Murray, but the second meeting Dunlap alone had two sacks and three quarterback hits, and he clinched a victory for the Seahawks with a fourth-down sack as the Cardinals were driving late in the game needing a touchdown to tie the score.
Trend To Continue: Pass Rush
The Seahawks had just nine sacks in their first six games, including the aforementioned goose egg against the Cardinals, but have 24 in their past six to lead the league, including 14 over the past four games. Adams returning to health and Dunlap's arrival have been big factors, but so too has been the play of other pass-rushers, as well as improved play of the secondary, which in turn has created opportunities for the pass rush.
If the Seahawks can continue to affect opposing quarterbacks the way they have over the past month and a half, the defense has a chance to be very dangerous down the stretch.
Trend To Clean Up: Turnovers
For Pete Carroll, this game is all about the ball, and at times this season the Seahawks have been uncharacteristically sloppy with the ball, committing 16 turnovers, including 12 in their four losses. After losing on Sunday in a game with two turnovers, the Seahawks are now 0-4 this season when they commit multiple turnovers, and they're 8-0 in games with one or zero turnovers.
Seahawks.com's John Boyle takes a look at the players, plays and trends that stood out over the past four games. Full story » https://shwks.com/b5vuk