Seahawks Head Coach Pete Carroll returned to training camp Friday, five days after testing positive for COVID-19. Whether it was coaching up players, or running to different drills, Carroll was back in his element. After five days of isolation from the team, Carroll returned to the Virginia Mason Athletic Center wearing an n95 mask. 
After watching his team go through practice, Carroll took to the podium to discuss his health and what he's seen from his time both remotely during isolation and in-person.
"It's really good to be back out here, I missed the crap out of this game," said Carroll "I've missed one practice in my life that I can recall when my dad passed away."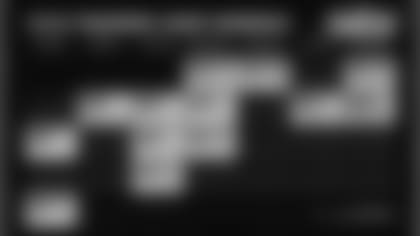 During his first season at USC as head coach, Carroll lost his father James in April of 2001. Carroll missed three practices since Sunday, but he's been in the loop via live stream and online team meetings. 
"I really could see practice better from that perspective. The staff did a good job and the players, they looked a little more fired up than when I was out there," Carroll said jokingly.
With the preseason-opener against the Pittsburgh Steelers just a week away, Carroll and the team are hard at work in preparation. At 70-years-old, Carroll isn't letting anything slow him down - not even COVID-19.
Saturday's mock game "a really big day" for QB competition.
A constant topic to come up for Carroll and the Seahawks is the quarterback competition, which Geno Smith continues to lead. But Carroll maintains that quarterback Drew Lock is coming along and there is still time to evaluate the duo.
"They keep doing stuff everyday, they both make plays every day," said Carroll. "I'm watching to see how it swings, if it goes heavy one way or heavy another way. The guys are doing a nice job, working hard to match up the reps with the guys upfront and receivers, we're working to get that done. Geno continues to be on top, he's ahead; he's been in the lead for all the obvious reasons that he's holding on to and doing a really good job of battling. Both guys are communicating beautifully, they're learning well. We don't have any issues with anything we're trying to do, there's no issues where we can't quite do this or that with this guy or that guy, it isn't like that. Their very talented arm-wise, the ability to throw the ball down the field is there, so let the games begin. Really big day tomorrow."
The competition is on at right tackle.
The Seahawks are young and competing at several positions for a starter going forward - namely right tackle. Carroll said rookie Abraham Lucas  is "really equipped physically" as he competes with tackles Jake Curhan and Stone Forsythe for reps. Carroll noted that it was 'on' at the tackle position, with competition for reps still in full swing as the preseason approaches.
Injury updates
Pete Carroll said linebacker Jordyn Brooks, who has been "extraordinary" in camp so far, has been held out the last two days after tweaking his hamstring. 
After breaking a finger last week, Seahawks safety Jamal Adam returned to practice this week in a cast on his left hand. Carroll addressed the concern, stating that Adams was 'OK,' but that there isn't an exact timetable for when the cast could be removed. Carroll says the team will reassess the situation in 4-6 weeks.
Cornerback Sidney Jones IV was held out of practice after sustaining a concussion in Wednesday's practice. Carroll said cornerback Tre Brown, who is on the PUP list, is running and is "chomping at the bit" to get back soon. Receiver Dee Eskridge is "really getting close" to returning from his hamstring injury, Carroll said.