Here's a look at what's 'out there' for today – Monday, April 8 – about your Seattle Seahawks:
Serving Those Who Served
In an effort to serve our community and provide employment opportunities, the Seahawks hosted a job fair on Thursday, April 4, at CenturyLink Field for all members of the military. More than 1,500 jobs were available at the event ranging from employers such as Boeing, FedEx, and First & Goal. The event was not only open to all branches of service, but also members of active duty, reservists, veterans, family members, and Department of Defense employees.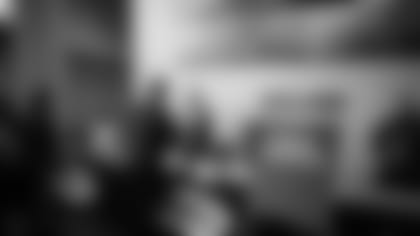 In addition to businesses looking for new hires, the event also allowed attendees to get tips on interviewing, build their résumé, and help with updating their LinkedIn profiles.
What's the catch you may ask? Absolutely nothing. The event was completely free, as was the parking in CenturyLink Field garage. Armando Mejia is the Seahawks assistant director of community engagement and is also an Army veteran himself. He mentioned that the Seahawks recognize the need to help members of the military find jobs in the community, with an emphasis on those that may be transitioning out of the military and for families who may be new to the area.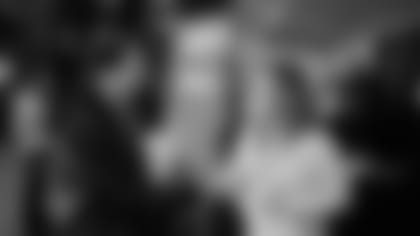 In an article published by Q13 FOX, Mejia says, "The Pacific Northwest is home to the seventh largest military presence in the NFL, with hundreds of thousands of service members, veterans and their families calling the area home… We strive to support, celebrate and encourage members of these military communities."
The organization supports the military community throughout the year with dozens of events, including the annual Salute to Service game each November. This led the team hosting this first-of-its-kind event.
Social Post Of The Day
Today's 'Social Post of the Day' comes from Seahawks safety Kam Chancellor, as he shares with his followers that he'll be announcing the Seahawks' selection in the third round of the 2019 NFL Draft.
Time Travel With TuneIn
Re-live the Seahawks' win over the Green Bay Packers in the 2014 NFC Championship game on the Seahawks channel using TuneIn. Every week throughout the offseason we will be streaming a throwback broadcast on the app. Download TuneIn here.
The Seahawks hosted a job fair on Thursday, April 2, at CenturyLink Field for all members of the military.