Good morning, 12s. Here's a look at what's out there today — Monday, September 26 — about your Seattle Seahawks.
Media Reactions To Seattle's Week 3 Loss
The Seahawks fell below .500 with a Week 3 loss to the Falcons. In Seattle's second-consecutive defeat, the offense showed a lot of progress, but getting off the field was an issue for the defense. In an offensive shootout, the two teams combined for 47 first downs and 50 points. Seahawks quarterback Geno Smith put together his best performance of the early season, going 32-44 for 325 yards and two touchdowns with one late-game interception.
Seahawks Head Coach Pete Carroll took to the podium following the game to discuss the loss and outlook on player performance.
"Really disappointed that we weren't able to finish that game," said Carroll. "A good football game that went back and forth. There was a lot of good things that happened in this game. Unfortunately, we didn't finish our last drive. In the league it's right there. That's how it works, the last drive, all so often. We played hard and tough the whole time. They played hard and tough the whole time. It was a good football game. There's things that we have to do better. We can't give up the rushing yards we're giving up. It's too much."
Carroll silenced any potential fear of Lockett's injury being something to keep an eye on.
"Got a little shoulder stinger kind of thing, something like that," said Carroll. "He felt that he needed to just take a break. He was fine. He played great, again. He was everywhere. He did a great job for us."
After recording a blocked field goal against the San Francisco 49ers in Week 2 that Mike Jackson returned for a touchdown, rookie cornerback Tariq Woolen showed up again. On Sunday, Woolen snagged his first career interception against the Falcons, picking off quarterback Marcus Mariota to end the first half. Seahawks Legend Richard Sherman sounded off on Twitter following the play.
For every defensive solo tackle made at a Seahawks home game this season, Windermere will donate $100 to Mary's Place in support of their mission to provide safe, inclusive shelter and services that support women, children, and families on their journey out of homelessness. Windermere is the "Official Real Estate Company of the Seattle Seahawks."
The Seahawks racked up 36 defensive solo tackles on Sunday, equating to a $3,600 donation to Mary's Place. Linebacker Jordyn Brooks finished with six solo tackles and nine total tackles.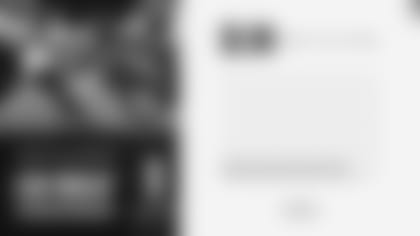 Social Post Of The Day
Seahawks rookie cornerback Tariq Woolen records his first career interception. Week after Week - It's Tariq!
Go behind the scenes with team photographer Rod Mar as he shares moments from Week 3 vs. the Atlanta Falcons on September 25, 2022 at Lumen Field. Eye On The Hawks is presented by Western Washington Toyota Dealers.