Seahawks safety Jamal Adams underwent successful surgery this week to repair a torn quadriceps tendon, Pete Carroll said, and is back home recovering before he dives into his rehab. 
"The surgery went well, and he's resting at home," Carroll said. "He's going to be there for a while to begin his rehab. But everybody sounds pleased that it worked out OK."
While the Seahawks know they will be without Adams for a significant amount of time, there are several players dealing with less significant injuries about whom Carroll provided updates Wednesday. 
Guard Damien Lewis, who missed the opener with an ankle injury, left last weekend's game with a thigh bruise, but is recovering well and was able to take part in Wednesday's walkthrough. What that means for Sunday's game against Atlanta remains to be seen, but Carroll is encouraged by what he has seen from Lewis so far. 
"He went through the walkthrough today," Carroll said. "He's got a thigh bruise, but he got a lot more done than we thought. He looked OK moving around. We'll take it easy on him today and take each day one at a time here, but that's a good indication."
Defensive end Shelby Harris, who left Sunday's game with a glute injury, is away from the team Wednesday attending to a family matter, so Carroll had no update on his injury.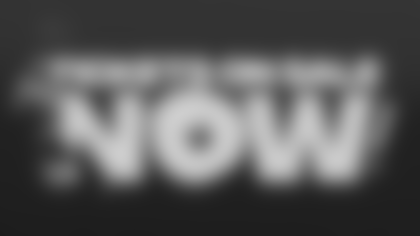 2023 Tickets On Sale Now!
Secure your tickets today to experience the best gameday in the NFL!
Carroll said Justin Coleman, who missed Sunday's game with a calf injury, will not practice Wednesday, but that beyond that they don't know the nickel corner's status for the week. 
Fellow cornerback Artie Burns, who missed the first two games with a groin injury, was expected to be a full-go in Wednesday's practice. 
"It's the first time he'll really be out there," Carroll said. "We'll take a look and see how this week goes, but we're really excited to get him back out." 
Carroll also gave an update on second-year corner Tre Brown, who is on the physically unable to perform list. 
"He's here working out every day trying to get right," Carroll said. "He's not close right now. He's not running full speed yet. He's working out and doing a lot of strength work and all that stuff with the trainers, but he's not ready yet."
Take a look back at some of the best photos and moments from strong safety Kam Chancellor's career with the Seattle Seahawks.