The Seahawks look to bounce back from a tough loss as they host the Atlanta Falcons for Week 3. Michael Bumpus and Nasser Kyobe preview Sunday's matchup. Listen and subscribe to the Hawk Talk podcast.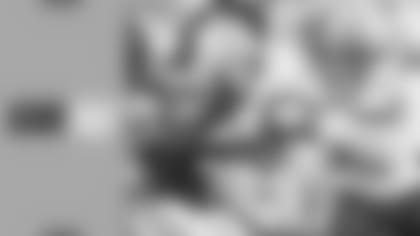 Listen To The Hawk Talk Podcast
Every week, Michael Bumpus and Nasser Kyobe release two podcasts analyzing the Seahawks previous game and previewing the next Seahawks opponent. Available on Spotify, Apple Podcasts, and wherever else you get your podcasts.
What's On Tap (00:54)
Know Your History (06:31)
What's the Word in the West (07:48)
Man Up (11:12)
Path to Victory (24:36)
Players and staff from the Seattle Seahawks and Atlanta Falcons visited Joint Base Lewis-McChord on September 20, 2022.