Good morning 12s. Here's a look at what's out there today — Friday, January 14 — about your Seattle Seahawks. 
Sports Illustrated Seahawks Writers Make Their Picks For 2021 Seahawks MVP
The Seahawks had a down year by the franchise's standards in 2021, but several players still had some of the most impressive statistical seasons of their careers.  
Tyler Lockett and DK Metcalf set new career highs in receiving yards (1,175) and touchdowns (12), respectively; Jordyn Brooks (184) and Bobby Wagner (170) finished second and third in the entire NFL in total tackles, each setting new career highs as well; and Rashaad Penny finally showed what he can do when fully healthy and in a featured back role, leading the league in rushing by a big margin over the last five weeks of the season with 671 yards. 
Wagner and another anchor of the Seahawks defense, safety Quandre Diggs, were the only two Seahawks selected to the 2022 NFC Pro Bowl roster. Diggs had been enjoying one of the best seasons of his career up until suffering a gruesome leg injury in Week 18, with a career-best 94 tackles, seven passes defensed, and five interceptions while operating as the heart and soul of the Seahawks' secondary.  
Perennial league MVP candidate Russell Wilson missed the first significant time of his career with a finger injury midway through the season, but still put up a more-than-respectable 27 total touchdowns and 3,113 passing yards against just six interceptions for a passer rating of 103.1 — slightly higher than his career average of 101.8. 
On Thursday, Sports Illustrated's "Seahawk Maven" crew of Corbin Smith, Colby Patnode, Ty Gonzales, Nick Lee, and Rishi Rastogi made their picks for the Seahawks' 2021 season MVP. 
Smith and Patnode each went with Quandre Diggs. "Even though Diggs has been named to the Pro Bowl each of the past two seasons, it still feels like the ball-hawking free safety hasn't received the recognition he truly deserves," Smith said. "Earlier this season, he became the first player in the NFL to record at least three interceptions in each of the past five seasons, showcasing his remarkable consistency and reliability … Opponents rarely test the Seahawks with post and seam routes for a reason and when considering his leadership skills on the field and in the locker room, no player proved to be more valuable for the team this season." 
Gonzales and Lee each chose Tyler Lockett as their team MVP. "Overshadowed by the season-long struggles of Seattle's offense, Tyler Lockett was arguably at his very best in 2021," Gonzales wrote. "Had Russell Wilson remained healthy for the entire campaign, it's hard not to wonder what Lockett, who went relatively quiet in his quarterback's absence, could have accomplished in an already spectacular individual run." 
Rastogi was the only member of the panel to choose cornerback D.J. Reed as the Seahawks' 2021 MVP. "From training camp to the final game of the 2021 season, the Seahawks cornerback room endured many shakeups," Rastogi said. "However, amid all the chaos and confusion, the Seahawks were once again able to rely on cornerback D.J. Reed as a consistent anchor to a steadily improving defense. Though he struggled early in the season playing on the left side, once the team shifted him back to the right side where he's most comfortable, he thrived. In the final four games of the season, Reed finished as PFF's top cornerback with a 92.0 overall grade."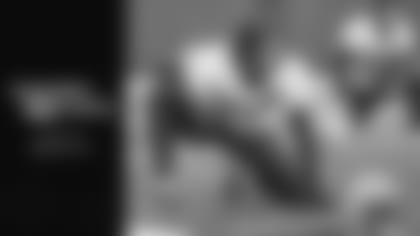 Listen To The Seahawks Insiders Podcast
Hosted by sideline reporter Jen Mueller and Seahawks Senior Digital Media Reporter John Boyle, the Seahawks Insiders podcast takes an in-depth look at each week's Seahawks game and analyzes the previous week's matchup. Available on Spotify, Apple Podcasts, and wherever else you get your podcasts.
Social Post Of The Day
Sports Illustrated's Nick Lee with one more tidbit that shows Tyler Lockett's greatness in 2021: