Good morning 12s, and happy Blue Friday! Here's a look at what's out there today, October 1, about your Seattle Seahawks.
Kay Adams Expecting Big Game From Russell Wilson In Week 4
Heading into Week 4 of the NFL season, the Seahawks find themselves in last place in the NFC West at 1-2, two games behind the undefeated Rams and Cardinals (3-0). It's hard to call any game a must-win this early in the season — especially with the league's new 17-game regular season schedule — but this Sunday's matchup with the San Francisco 49ers (2-1) will have big implications on the race for the playoffs and the NFC West crown. And with the season on the line, Good Morning Football host Kay Adams believes Russell Wilson will get the job done on the road.
On Friday's episode of Good Morning Football, Adams — like her co-host Peter Schrager a week ago — chose Wilson as the player she thinks will shine brightest in Week 4. "Not DangeRuss, but MiracuRuss," Adams said. "That's the level that we're at." Adams noted that while the Seahawks' defense has been lackluster at times and the results of Shane Waldron's offense have been mixed, Wilson has been the most consistent piece of the team on either side of the ball with seven touchdown passes, zero interceptions, and an average of nearly 300 yards per game.
"I don't know what it is he can do, I just know this is like save your season, rescue mode," Adams says. "Unfortunately there's no margin for error in the NFC West, and it's the Niners this week. You have to beat the Niners, and you have to be the brightest star on the field."
In 18 career regular season games against the 49ers, Wilson is 14-4 with 32 touchdowns, nine interceptions, and a passer rating of 99.4.
September High School Coaches Of The Week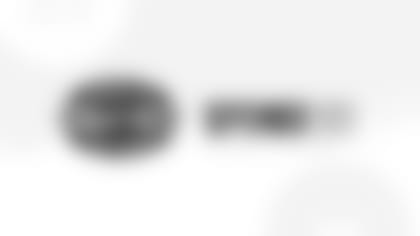 With high school football season now in full swing, check out the Seahawks' selections for coaches of the week during the month of September:
Greg Whitmore, Lind-Ritzville High School
Coach Whitmore's Broncos have had their struggles over the past few years, but in Week 1, they were able to upset a top-ranked team in the Liberty Lancers, 18-7. This was Lind-Ritzville's first victory over Liberty in seven seasons.
Jason Ronquillo, Yelm High School
Coach Ronquillo and the Yelm Tornados recorded a 34-18 win over the Lincoln Abes in Week 1.
Jamie Plenkovich, Ferndale High School
Coach Plenkovich led the Golden Eagles to a big 35-25 win over county rival Lynden in Week 2.
Jim Shapiro, Kings High School
Coach Shapiro recorded his 150th career win in Week 2 with a big 49-12 victory over the Cascade Kodiaks.