Happy Blue Friday, 12s. Here's a look at what's out there today, December 17, about your Seattle Seahawks.
Next Gen Stats: Quicker Throws Key To Success For Russell Wilson And The Offense
The Seahawks are riding their first two-game win streak of the season, and will look to extend it to three on Tuesday against the Los Angeles Rams. Much of their recent success stems from increased production on offense, and while some of that has been in the run game — the Seahawks ran for 146 yards in the Week 13 win against the 49ers, and followed that up with 193 against the Texans — it's been quick throws in the passing game and solid pass protection that have opened up the Seahawks' offense.
The video shows how the Seahawks have been able to make these adjustments deep into the season.
According to Next Gen Stats, the Seahawks allowed the second-worst sack rate (10.3 percent) and had the eighth highest average time to throw (2.87 seconds) over Weeks 1-11 of the season. Over the past three weeks, though, the average time to throw has dipped to 2.76 seconds, and the sack rate has nearly fallen in half (5.9 percent). In those games, Russell Wilson threw 6 touchdowns and one interception while completing just under 70% of his passes.
The Seahawks should hope to continue their quick-passing success against a Rams defense that is extremely stingy when it brings pressure. According to Next Gen Stats, the Rams have allowed zero touchdowns and grabbed five interceptions while allowing a completion percentage of just 47.5 and a passer rating of 45.8 when bringing at least four defenders.
'Metcalf Coffee' Appears In CAA Sports' Metaverse Campus CAA Sports is entering the Metaverse.
The sports agency tweeted a 20-second video on Thursday that shows its new virtual campus in the PC/mobile game, The Sandbox. It features both real and fictional businesses backed by prominent athletes, like Dwyane Wade's Wade Cellars Vineyard, and the Watt Brothers Gym in honor of brothers T.J. and J.J., and a fictional coffee shop bearing the name of one Seahawks wide receiver, called Metcalf Coffee.
Campbell's® Chunky® Soup Partners With Mary's Place To Tackle Food Insecurity
Campbell's Chunky recently donated 2,000 bowls of Campbell's Chunky Soup to Mary's Place, a nonprofit organization in Seattle that provides shelter and services for women, children and families who are dealing with homelessness. Seahawks Legend Thomas Rawls and Blitz were in attendance to help drop off the supplies.
The soup donation will be distributed to families staying at Mary's Place, families who are transitioning to housing and need to build their pantries, as well as local nonprofits, providing many communities with access to a warm and nourishing meal. Campbell's Chunky is proud to honor champions in NFL communities across the country. The work Mary's Place staff does for families around food insecurity and other emergency needs truly makes everyone that works here an unsung hero of the Seattle community.
Campbell's Chunky and the Seahawks also raffled off an opportunity for a Mary's Place staff member to attend the Seahawks game on December 26th vs. the Chicago Bears at Lumen Field.
Click here for ways to show your support for the frontline workers and families at Mary's Place.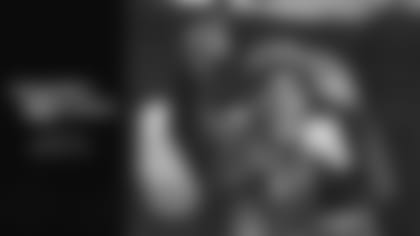 Listen To The Seahawks Insiders Podcast
Hosted by sideline reporter Jen Mueller and Seahawks Senior Digital Media Reporter John Boyle, the Seahawks Insiders podcast takes an in-depth look at each week's Seahawks game and analyzes the previous week's matchup. Available on Spotify, Apple Podcasts, Amazon Music and wherever else you might get your podcasts.
Social Post Of The Day
Check out a preview of 16 Lives, a documentary produced with the support of the Seahawks that tells the story of Community Passageways' 30 Days of Peace program, which aims to reduce gun violence in South King County.
Seahawks Legend Thomas Rawls and Blitz helped Campbell's® Chunky® Soup donate 2,000 bowls of Campbell's Chunky Soup to Mary's Place, a nonprofit organization in Seattle that provides shelter and services for women.