Happy Blue Friday, 12s. Here's a look at what's out there today, November 6, about your Seattle Seahawks.
Picks And Predictions For Week 9 Matchup Against Buffalo Bills
The Seahawks (6-1) will make a rare trip to Orchard Park, N.Y. this weekend as they take on the AFC East-leading Buffalo Bills (6-2). The last time the Seahawks played at Bills Stadium was in 2008 — they were the road team in the 2012 matchup as well, but that game was played at the Rogers Centre in Toronto.
Kickoff is set for 10:00 a.m. PT this Sunday, with the game airing live on FOX.
He had this bold prediction for the defense: "Seattle safety Jamal Adams will get two sacks. The All-Pro's return from a four-game absence comes one week after the Seahawks executed one of the most blitz-heavy game plans in 11 seasons under Pete Carroll, something they had to do without the ability to get pressure with their front four. The addition of Carlos Dunlap to the Seahawks' defensive line would ideally make them less reliant on blitzing, but expect that to still be a big part of their defensive approach now that Adams is back in the lineup."
Meanwhile, ESPN's Marcel Louis-Jacques likes the Bills' to prevail 35-31 with a resurgence in their passing attack. "The Seahawks are allowing 358.7 passing yards per game; no team has ever allowed even 300 passing yards per game over the course of a full season," Louis-Jacques said. "It could be a get-right game for the Bills' passing attack, which has averaged just 210.5 yards over its past four games after averaging 316.3 in the first four weeks of the season."
Like many predictions this year, CBS Sports' Will Brinson sees a game with lots of points scored and little emphasis on defense. He likes the Seahawks to get the 35-28 win on the road. "This is going to be a shootout in beautiful Buffalo weather: 68 degrees and sunny, perfect table smashing weather," Brinson said. "And neither of these teams plays any defense whatsoever. We're getting tons of points in this one. The Seahawks are throwing the ball like crazy right now and the Bills can't stop D.K. Metcalf or Tyler Lockett. Seattle also can't defend outside receivers who get deep and Stefon Diggs is as good as it gets. Shootout time with Seattle emerging with a close win."
"Such a game this deep into the season would normally create a hostile environment for a visiting team. But with no fans in attendance, and an expected game time temperature of 71 degrees, it is about as neutral a setting as the Seahawks could hope for.
That being said, Buffalo is not nearly as bad offensively as it looked in the last few weeks, and Seattle is very likely to have its hands full. Pick: Bills +3."
"Jamal Adams, who's missed the last four games due to injury, and trade acquisition Carlos Dunlap could join a Seahawks defense coming off its best performance. This matchup sets up well for the upswing to continue. Like the other defenses that have slowed down the Bills lately, the Seahawks are happy to play coverage, keep the ball in front of them and wait for Josh Allen to make a mistake. Allen, who has turned the ball over as often as he's notched a TD in the last four weeks, has mixed in too many quick drives with his brilliant playmaking. All Russell Wilson needs at the moment is a few stops, and he can do the rest. Unless you're watching 2019 tape, the Bills' defense doesn't look like the group to stop him."
"The Bills got off to such a hot start, but they just aren't the same team in recent weeks," Smith said. "The Seahawks will cruise. Seahawks 28, Bills 17."
"The Bills still can't quite get back the magic of the first four weeks of the season," Florio said. "The Seahawks continue to have a special season, Arizona glitch notwithstanding. Seahawks 30, Bills 20."
"Choosing to ignore the fourth quarter, I saw enough positive signs from Seattle's defense last week against San Francisco to think they're going to stop being a major liability – particularly with Jamal Adams' return and Carlos Dunlap's arrival. Josh Allen is a load, and the Bills have a well-balanced offense, but the way Wilson and company are humming, all they need is an adequate defense to prevail."
"The Seahawks ripped through the 49ers' defense with a little help from the running game for Russell Wilson," Iyer said. "They should have their backfield healthier to rack up big rushing yards on Buffalo and open things up for Wilson to exploit all the Bills' defensive backs not named Tre'Davious White. Josh Allen continues to fade hard out of any kind of fringe MVP talk, just in time for Wilson to all but lock up the award going into the second half. The Seahawks' run defense is good and the pass rush is waking up a little, too. Pete Carroll gets another strong East Coast road trip out of his team."
Pregame Huddle Via Microsoft Teams Helping Seahawks Celebrate Community Heroes
While the Seahawks obviously haven't been able to see the 12s in person this season at CenturyLink Field, new and innovative ways to interact with the fans are still being found.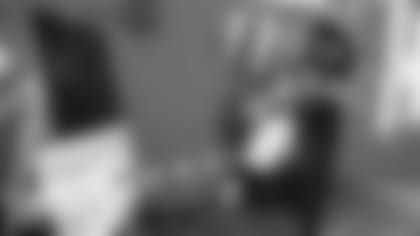 "The feedback from the players is that this is so cool," Jeff Richards, VP of Marketing and Community Engagement for the Seahawks, has said about the Pregame Huddle. "It's helped fill this hole … From guys like KJ Wright who've been here for a decade to the rookies — they say how great it is to have that connection. There are no fans like the 12s."
Homegating Recipe of the Week Presented by Safeway – Fruit Summer Rolls with Tropical Yogurt Dipping Sauce
It may be cold outside but you can enjoy a little bit of summer while watching the game this weekend. Strawberry, mango, cucumber and honey dew will make this Fruit Summer Roll with Tropical Yogurt Dipping Sauce not only beautiful but delicious, too. Pro tip: Start with less filling than you think. You can always add more. Click here for instructions and ingredients.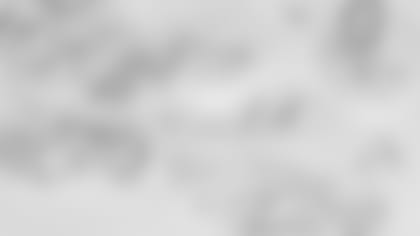 Fruit Summer Rolls with Tropical Yogurt Dipping Sauce
Strawberry, mango, cucumber and honey dew will make this Fruit Summer Roll with Tropical Yogurt Dipping Sauce not only beautiful but delicious too! Pro tip: Start with less filling than you think. You can always add more.
In addition to providing detailed instructions, Safeway has also added a "Shop the Recipe" feature to the recipe page, making it easy to add all the ingredients (or just the ones you need) to your cart for a Safeway DriveUp & Go or Delivery order.
Social Post Of The Day
Russell Wilson officially promotes the new Why Not You Academy, the charter school he and Ciara are funding in Des Moines, Wash., which is now accepting applications for Fall 2021.