Happy Blue Friday, 12s. Here's a look at what's happening today, October 30, with your Seattle Seahawks.
Picks And Predictions For Week 8 Matchup Vs. San Francisco 49ers
The Seahawks (5-1) are looking to bounce back from their overtime loss at the Cardinals as they return home to take on the San Francisco 49ers (4-3) this Sunday. Kickoff is set for 1:25 p.m. at CenturyLink Field; the game will air on Fox.
"Wanna see a shootout? This matchup has all the makings of one," Henderson said. "The Seahawks' top three running backs are all question marks due to injuries, which could force them to focus their game plan around MVP front-runner Russell Wilson and his receivers. Their defense has already allowed the most yards through six games in NFL history and could again be without safety Jamal Adams. That's a bad combination against an excellent playcaller in Kyle Shanahan." Henderson has the Hawks winning 38-35.
Benjamin Hoffman of the New York Times noted the Seahawks' defensive struggles so far this season, but ultimately thinks Russell Wilson and the offense can do enough to cover the spread and get the win: "Seattle is ... 23rd in points allowed per game, 24th in net yards allowed per passing attempt, 31st in passing yards allowed and 30th in first downs allowed. This is not a blip: The team is bad defensively. The question is if 49ers quarterback Jimmy Garoppolo can exploit that awful Seahawks pass defense to the extent that he is keeping up with a highly motivated Russell Wilson. Pick: Seahawks -3."
Larry Stone doesn't trust the Seahawks defense to get it done, choosing the 49ers to get a 33-30 road win: "I have refrained from picking against the Seahawks all season, but last week showed what a good team can do against a greatly flawed defense. Sure, Russell Wilson's three interceptions didn't help, but 34 points should always be enough to win. Even with reinforcements coming on defense (not, however, newly acquired defensive end Carlos Dunlap, who won't be eligible for another week), I see them losing in another shootout against the NFL's 12th-most productive offense.
Homegating Recipe of the Week Presented by Safeway – Super Simple Slow cooker BBQ Pulled Pork Sliders
This healthy alternative to the barbecue classic makes for a great weekend family dinner or gameday meal. Slow-cook a pork tenderloin all day or overnight and top with a delicious and simple blended barbecue sauce, then add pinto beans and serve on sandwich thins. Click here for instructions and ingredients.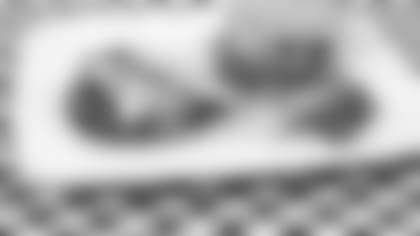 Super Simple Slow Cooker BBQ Pulled Pork Sliders
Enjoy this healthier version of a homegating barbecue favorite! Cook a pork tenderloin in the slow cooker on low all day or overnight with a delicious blended sauce, then add pinto beans and serve on sandwich thins. Top with coleslaw if desired.
Remember, in addition to providing detailed instructions, Safeway has also added a "Shop the Recipe" feature to the recipe page, making it easy to add all the ingredients (or just the ones you need) to your cart for a Safeway DriveUp & Go or Delivery order.
Social Post Of The Day
Newly-added Carlos Dunlap thanks the Cincinnati Bengals and looks ahead to playing for the 12s in Seattle with this tweet on Thursday.