Good afternoon, 12s. Here's a look at what's out there today — Friday, June 18 — about your Seattle Seahawks.
Pete Carroll Talks Minicamp Takeaways On 710 ESPN's 'Danny & Gallant'
The Seahawks wrapped up their offseason workout program Thursday with the culmination of mandatory minicamp, leaving us with just six weeks until the July 31 start of training camp. Going into minicamp, a lot of the attention was focused on the open competition for the starting cornerback position, how the offensive line was going to shake out, and how 2020 second-round pick Darrell Taylor is adjusting to his new role after missing his entire rookie season with a leg injury.
While it's impossible to have complete answers to those questions or any others regarding the team after three days of minicamp, Pete Carroll did talk about some of his other takeaways from the week on 710 ESPN's Danny & Gallant show on Thursday, with Mike Salk filling in for host Danny O'Neil. You can listen to the full podcast segment here (the Carroll interview is in the final 10 minutes) — some highlights are below:
On how the week went in general:
"Camp has gone great. Our guys have done a fantastic job — again, I'm so impressed with the work we've done on Zoom in preparation. We've had two great weeks. The guys reported in fantastic shape, there wasn't anybody we needed to hold out for anything on the physical side of it in terms of conditioning. So the guys really pressed it, which is a good indication of what we can count on going into the big camp. Guys were all over it."
On how different the offense will look to fans under Shane Waldron:
"I think what you may see is just the tempo of us. We're still a zone team, we've been a zone run team primarily for the whole time we've been here, back to the Trojan days. That's something that we really love and we love all of the passing game off of that. They have extensive and in-depth work in the keeper game, and all of the play passes we'll see more of that. I just think that the details [Waldron] brings and the continuity of the entire system is really sharp, and the fact that Russell is in on it and Geno, they can execute it and call all of the stuff at the line of scrimmage and do all the things you have to do. I just think you'll see us play faster."
On why pass protection should improve this year:
"It's really about getting the ball out. So that means the execution, and what you're asking the quarterback to do in terms of the style of throws for timing purposes. I would like us to be really quick in obvious passing situations and really rhythmical. Which we always want to be, but I think we're the furthest along we've been at this point. We do have, and you do need, great continuity up front. We do have some competition up front, but we're really excited about the depth of the group and the leadership of the group, whether it's Ethan Pocic or Kyle Fuller up there calling the shots at center. Both those guys are battling for that spot, and they both are really handling things well. So that's a big part of it."
Doug Baldwin To Speak At Bellevue College Commencement Ceremony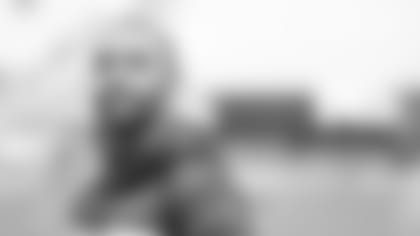 Known for his fire and intensity on the football field, Seahawks Legend Doug Baldwin will look to ignite a similar kind of passion in Bellevue College's Class of 2021 as the keynote speaker for its commencement ceremony. The event is set to be live-streamed next Friday, June 25.
"Before I became a leader, I thought success was all about building myself up," Baldwin said via the school's website. "But then, once I became a leader, I realized that success is about building others up. I'm looking forward to honoring a class which has shown great resilience and adaptability in this tumultuous time and sharing my thoughts on how we can all work toward a better future."
Baldwin himself graduated from Stanford University with a Bachelor's degree in Science, Technology and Society before being signed as an undrafted free agent by the Seahawks in 2011.
Support The Black Future Co-op Fund
In observance of Juneteenth, the Seahawks encourage everyone to donate to and support the Black Future Co-op Fund, as it seeks 500 new investors to join more than 1,500 partners who are invested in the fight for sovereignty and self-determination of Black Washingtonians. The Black Future Co-op Fund aims to connect Black people and communities across the state through philanthropy, uplifting these communities with common agendas for change, and creating opportunities for generational prosperity and well-being. 
Social Post Of The Day
A fan (curiously named @deejaydallas on Twitter) shows some love to Ugo Amadi with a tweet showing some of Amadi's impressive numbers defending receivers in the slot last season: