Good morning, 12s. Here's a look at what's out there today – Friday, August 26 – about your Seattle Seahawks.
KING 5 Ranks The Top-10 Seahawks Heading Into Regular Season
With less than two weeks until the season-opener at home against the Denver Broncos, anticipation is high around the Seattle area for the 2022 NFL season. As part of KING 5's Seattle Seahawks 2022 Preview, Quixem Ramirez ranks the Top-10 Seahawks heading into the new season.
Ramirez gives some insight on each selection, and reasoning for placement, starting with the No.10 selection - rookie tackle Charles Cross.
·      Position/number:Left tackle / #67
·      2021 stats:Not available
·      Three-year averages:Not available
While it may be a bit early to immediately put Cross into the top 10, it's difficult to ignore two undeniable factors that set him up for success.
For one, the Seahawks selected the Mississippi State product with the ninth overall pick in the 2022 NFL Draft, making him the third offensive lineman drafted in the class. That significant draft capital, the Seahawks' highest selection since taking Russell Okung sixth overall in 2010, is a testament to his ceiling as a left tackle.
And, two, he's already been a standout in two preseason games (which matters a little). He didn't allow a quarterback pressure in his first game and responded with another stout performance in a loss to the Chicago Bears.  
Aside from Cross, the only other newcomer to make the list is free agency-acquisition Uchenna Nwosu, who Ramirez ranks at No.8.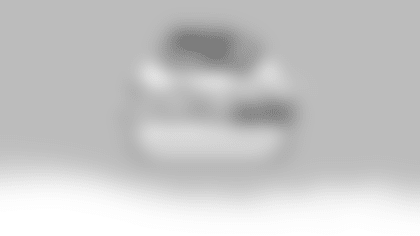 Junior 12s Kids Club
Join the free, youth fan club open to all kids under the age of 12. Sign your child up today.
8. UCHENNA NWOSU
·      Position/number:Linebacker / #10 
·      2021 stats:40 tackles, 5 sacks, 30 pressures, 17 quarterback hits
·      Three-year averages:35 tackles, 4 sacks, 21 pressures, 12 quarterback hits
Last season was Nwosu's first year where he played over 50% of the team's defensive snaps, according to Pro Football Reference. He posted career-best marks across the board in 2021 and was rewarded by the Seahawks with a two-year, $19 million contract. 
He'll slot in as a starting outside linebacker, with an eye on building on his previous season.
To find out who the No.1 Seahawks player is for the 2022 NFL Season - you'll have to click here. 
Social Post Of The Day
Are you ready for the Seahawks preseason finale on the road against the Dallas Cowboys?