Here's a look at what's 'out there' for today – Friday, April 26 – about your Seattle Seahawks:
Draft Dreams Come True
Have you ever dreamed of attending the NFL Draft? 17-year-old Daveion Washington from North Carolina had a lifetime dream to make his way to the NFL Draft Day. On Wednesday and the first day of the 2019 NFL Draft, Washington's dream came true.
Washington is autistic and has a goal of being a sports announcer when he grows up. He even proactively developed and published his own sports publication for his high school called, "Daveion's Weekend Preview." The North Carolina native also loves the Seattle Seahawks. So, when Charlotte-based charity Dream On 3 helped make his dream of attending the Draft come true, you know exactly who Washington spent his time with when in Nashville.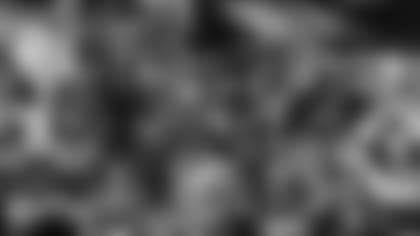 The 12s, specifically a group of Sea Hawkers, in Nashville embraced Washington in the crowded streets of downtown Nashville. Dressed head to toe in Seahawks gear, the super fans were celebrating with the 17-year-old and asking him for his autograph. I can only imagine how Washington felt after his dream had come true and he spent it with other Seahawks fans.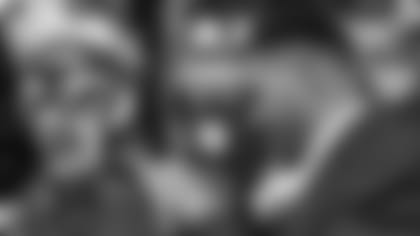 Dream On 3 is "a sports nonprofit providing kids living with a disability or life-altering condition an opportunity to live out their ultimate sports dreams."
Seahawks general manager John Schneider also took it upon himself to record a video message directed at Washington, congratulating him on his wish being granted and wishing him a great time at the Draft. Now if that doesn't warm your heart, I'm not sure what will.
Social Post Of The Day
Today's 'Social Post of the Day' comes from newly-drafted DE L.J. Collier, as he excitedly replies to a shout out video from QB Russell Wilson.
2019 NFL Draft: Day One Recap
More From Around The Web
Time Travel With TuneIn
Re-live the Seahawks' 2012 OT win over the Chicago Bears on the Seahawks channel using TuneIn. Every week throughout the offseason we will be streaming a throwback broadcast on the app. Next week's show will be the Seahawks' win over the Atlanta Falcons to clinch the NFC West title in 2004. Download TuneIn here.