Here's a look at what's 'out there' for today – Friday, February 15 – about your Seattle Seahawks:
Prosise Gives Back To Those In Need
The offseason is much more than just workouts and vacations, many players spend time helping others, giving to those in need, and serving the community. For Valentine's Day, Seahawks running back C.J. Prosise did some giving of his own.
Prosise made his way downtown to visit Mary's Place, an emergency night shelter for women and children. In most cases, just the presence of a Seahawks player will make someone's day, but Prosise did not show up empty handed. He donated over a dozen bags of toys, clothes, and treats to the families staying at Mary's Place.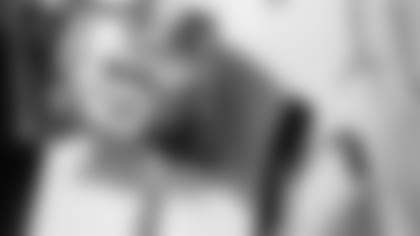 "We want to visit single moms and mothers all alike and spend some time with them… It means a lot, you know, just to have the chance to be able to give back and spend some time with the community… Especially this time of year," said Prosise when asked why he spent his holiday helping others.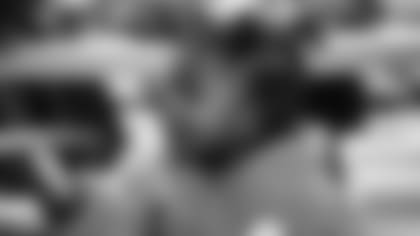 Nerf balls, new pajamas, toy trains—the children had no problem picking out a new toy to play with. The room was filled with laughter and smiles as the mothers watched their children interact with Prosise. Linda Mitchell, volunteer of nine years and current Communications Officer of Mary's Place, said that it was "so awesome for him to come and do that. We were so excited when they called and said he wanted to come by… The families love it, they love when the community comes inside and volunteers, and someone like C.J.?... He's made memories here today for sure."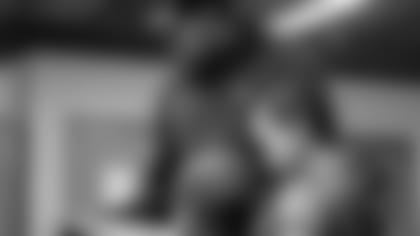 This isn't the first time that Seahawks players have spent their time volunteering and donating to Mary's Place. Cornerback Neiko Thorpe and former defensive end Michael Bennett have both spent their holidays bringing food and gifts to families in need. "We have a great relationship with the Seahawks. In fact, last year we did our 'Holly Jolly' party at the CenturyLink event center thanks to the Seahawks and they've been sponsors at some of our events. So the Seahawks relationship has been amazing," said Mitchell.
Social Post Of The Day
Today's 'Social Post of the Day' comes from Seahawks quarterback Russell Wilson, as he and his wife Ciara spend Valentine's Day whale watching in a tropical destination.
Time Travel With TuneIn
Re-live Super Bowl XLVIII on the Seahawks channel using TuneIn. Every week throughout the offseason we will be streaming a throwback broadcast on the app. Next week's show will be the 2005 NFC Championship vs. Carolina. Download TuneIn from the Apple app store or the Google Play store.