Scott Engel is beginning his 11th season as the official Fantasy Football writer and analyst for Seahawks.com. He is an inaugural member of the Fantasy Sports Writers Association's Hall of Fame. Scott is a four-time FSWA award winner and a 10-time nominee, including being a finalist for the 2020 FSWA Fantasy Football Writer of the Year Award, which he won previously. Scott was the No. 1 most accurate fantasy football draft ranker at tight end and No. 6 at running back on fantasypros.com in 2021. You can find more of his fantasy football analysis, including 2022 player rankings, at The Game Day this season.
Last season, those who regularly consult the Seahawks Fantasy Insider pages for advice and tips happened upon a league-winning recommendation in the preseason. In our 2021 Sleepers column, we shared this fantasy football scouting report on Rashaad Penny, one of our prime recommendations at running back.
"We cannot forget the big-play potential he has displayed in the past. … Penny is dangerous on the perimeter and in open space, and he is capable of scoring from anywhere on the field. You can land him in the later rounds of many drafts, and increased touches at any time for Penny can lead to him unlocking his Fantasy upside."
Penny delivered on that preseason outlook, rewarding those who were patient or added him during the year with a memorable finish to the 2021 fantasy football campaign. Penny was simply the best running back in fantasy football late in the NFL regular season, which is the most important stretch of the fantasy football schedule. As noted in our 2022 running backs primer, Penny scored 85.2 fantasy points and averaged a superb 21.3 fantasy points per game from Weeks 14 through 17, the span that covers the final week of the fantasy regular season and the playoffs.
Many fantasy players will now regard Penny as a personal favorite because he helped them win a league championship in 2021. Now, fantasy leaguers are actively seeking the "next Rashaad Penny" as they prepare for the 2022 campaign. The word "sleeper" is one of the most exciting terms in the fantasy game, as it is always a thrill to uncover the players who significantly outperform their Average Draft Positions and turn out to be outstanding value selections.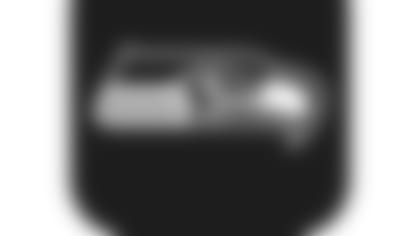 Seahawks Mobile App
Download the Seahawks app to stay up to date on the latest team news.
This season's list of our 12 featured fantasy football sleepers includes top targets at running back, wide receiver, tight end and quarterback. We also spotlight a pair of Seahawks RBs who could shine at some points during the 2022 season.
Seahawks Fantasy Insider: The Top 12 Sleepers Of The 2022 Season
Running Backs
Chase Edmonds, Miami Dolphins: According to the latest Average Draft Position reports from FantasyPros.com, Edmonds is being drafted as the 34th running back off the boards. He is a versatile sparkplug who should be the leading fantasy producer at running back for Miami. Edmonds has averaged 4.7 yards per carry in his four-year career, and he had 53 receptions and four TD catches in 2020. Edmonds will clearly be the top RB on an NFL team for the first time in his career this season, and look for him to seize the opportunity. Edmonds is being drafted as a low-end flex player and he has a good shot to provide at least mid-range fantasy RB2 production this year.
Dameon Pierce, Houston Texans: One of the primary goals of the Texans during the offseason was to improve their 32nd-ranked running game. So they acquired veteran Marlon Mack and drafted Pierce in the fourth round. Mack should be in the picture, but rookies can emerge as good value types at RB and Pierce is a viable candidate to outplay his current ADP of 133.4, as the 42nd RB off the boards. He is a hard-charging running back who breaks tackles and can be a regular option for the Texans near the goal line.
Houston looks like it can improve on offense this season, and employing a quality ground game will be a goal for new coordinator Pep Hamilton, who does bring significant experience to the role. Pierce could take over as the starter and can merit strong fantasy starting consideration at some point this year. He is also one of two sleeper types to consider from the Texans offense, as WR Nico Collins should become a much more frequent playmaker in his second pro season.
Other rookie RBs with sleeper potential include Washington's Brian Robinson, Kansas City's Isiah Pacheco and Atlanta's Tyler Allgeier.
Kenneth Gainwell, Philadelphia Eagles:Gainwell has pass-catching and goal-line promise and he could prove to be the No. 1 fantasy option at RB for Philadelphia. He might see an expanded role at any time for the Eagles. Gainwell scored all five of his rushing TDs as a rookie inside the 20-yard line. He caught 33 passes while playing on 26.6 percent of the snaps. Gainwell is not being drafted in the top 45 at RB and he can at least produce well enough to merit strong flex consideration this season.
Kenneth Walker III/Travis Homer, Seahawks: We have Penny ranked as a top 24 fantasy RB in our position primer, yet Walker and Homer can be value plays as important performers for the Seahawks in 2022. Walker may emerge as one of the best rookie running backs in fantasy football once he returns from a recent procedure. He should make the most of his touches when working as a complement for Penny, and Walker will have significant upside in weeks when he sees a larger workload. Walker is elusive, can break tackles and also will rip off big gainers at times.
Homer is a dual threat as a runner and receiver out of the backfield. When he is needed to take on more work in the offense, his speed can make him a weapon, and Homer has made some noise as a runner in the preseason. He is displaying good vision and patience, and he showed off his potential with a 33-yard run against Chicago last week. Keep Homer in mind as a later-round draft choice or in-season waiver addition.
Wide Receivers
Elijah Moore, New York Jets: The latest ADP reports indicate that Moore is the 33rdWR being taken in recent drafts, which marks him as low-end WR3 target. Moore was apparently blossoming from Weeks 9 through 13 in 2021, with four double-figure PPR performances in five games before his season was cut short by a quadriceps injury and missed time due to health and safety protocols. He had four TD receptions during his promising span of games before the season ended, and Moore caught six-plus passes in four of his final six games played in 2021. Moore appears to have a knack for the big play and he can be a real threat in the open field. He certainly is a nifty upside WR pick at his current ADP.
Allen Lazard, Green Bay Packers: Savvy fantasy players do know that Lazard is projected to be the new No. 1 WR for the Packers, but as the 44th wide receiver off the board, he certainly qualifies for sleeper status. The Green Bay front office left the door open for Lazard to step into a major role this year, and Aaron Rodgers appears to be very comfortable with the prospect of working with Lazard as one of his preferred targets. You can draft Lazard in the fantasy WR4 range this season, and he could quickly become one of your regular starters. A top pass-catcher for Aaron Rodgers at a fantasy discount? We'll take the shot for sure.
Chris Olave, New Orleans Saints: Rookies can also be good value types at wide receiver. Olave was billed as one of the most polished wideouts in the 2022 NFL Draft class. He has good hands, runs solid routes and can challenge opponents at all levels of the defense. Olave has a strong chance to operate as an important part of the New Orleans passing game as a rookie. He'll also be learning from veterans such as Jarvis Landry and Michael Thomas, and what Olave absorbs can only accelerate his progress as a pro.
Olave is just behind Lazard in the latest ADP reports, as the No. 45 WR off the boards. Jameis Winston appears to be ready to reclaim respect as an NFL starter and Olave may function as one of his reliable targets. Other sleeper rookie WR types include George Pickens (Steelers), Alec Pierce (Colts), Jalen Tolbert (Cowboys) and Romeo Doubs (Packers).
Rondale Moore, Arizona Cardinals:DeAndre Hopkins will be out for the first six games of the season, and Moore will have a big opportunity to take advantage of. In his second year, look for Moore to sparkle early to the point where he will have to be continually involved in the passing game when Hopkins returns. He is an improving route runner who will also challenge secondaries downfield. Newcomer Marquise Brown should get a lot of defensive attention at the beginning of his Cardinals tenure, and Moore will benefit as he becomes a more frequent fantasy starting option in 2022.
Tight Ends
Cole Kmet, Chicago Bears: Kmet is being drafted just outside of the top 12 at tight end, but should finish inside the top 8 in 2022. He is entering his third NFL season, and is ready to break out. Kmet should be a primary pass-catcher for the Bears this year, and learning the finer points of the game from Jimmy Graham in his first two pro campaigns can only help him rise to fantasy starter territory.
Austin Hooper, Tennessee Titans: Hooper is not being drafted as a top 20 fantasy tight end, but could challenge for back-end TE1 status this season. Tennessee has retooled its pass-catching corps, and Hooper should be an important target for Ryan Tannehill on key passing downs. We could see the Atlanta version of Hooper again in 2022. In 2018 and 2019, he had 70-plus receptions in each season and finished with six TD catches in his second year with the team.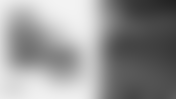 Fri Aug 26 | 08:40 PM - 09:25 PM
seahawks.com/live
Quarterbacks
Derek Carr, Las Vegas Raiders: Carr is the 14th quarterback off the boards, and he should at least finish in the top 10 in 2022. He will be working with the best receiving crew of his career. Carr will be reunited with his Fresno State teammate, Davante Adams, and he also counts top tight end Darren Waller and 2021 breakout star Hunter Renfrow among his best pass-catchers. Carr passed for a career high 4,804 yards last season and he should soar past the 30-TD mark in passing for the first time since 2015.
Tua Tagovailoa, Miami Dolphins: Miami has surrounded Tagovailoa with a bevy of exciting playmakers to hopefully help him start to reach his potential in 2022. The acquisition of superstar WR Tyreek Hill immediately elevated Tagovailoa's outlook. Few teams will be able to match the explosive WR duo of Hill and Jaylen Waddle, who burst onto the scene as a big-play type in his rookie year. Former Cowboy Cedrick Wilson Jr. can also make splash plays, and Edmonds will be a receiving threat out of the backfield as we mentioned. Tagovailoa has everything needed to boost him to fantasy success this season.
Scott Engel's 2022 Fantasy Football rankings are now available at The Game Day. Check out his full Top 330 overall and in-depth positional analysis.
The Seahawks will fly to Dallas for preseason week 3 but they had to get some reps in before leaving.