Scott Engel is beginning his 11thseason as the official Fantasy Football writer and analyst for Seahawks.com. He is an inaugural member of the Fantasy Sports Writers Association's Hall of Fame. Scott is a four-time FSWA award winner and a 10-time nominee, including being a finalist for the 2020 FSWA Fantasy Football Writer of the Year Award, which he won previously. Scott was the No. 1 most accurate fantasy football draft ranker at tight end and No. 6 at running back on fantasypros.com in 2021. You can find more of his fantasy football analysis, including 2022 player rankings, atThe Game Daythis season.
Running back is always the position of highest demand in fantasy football. According to the latest Average Draft Position reports from fantasypros.com, seven of the first 10 selections in earlier drafts have been from the RB position. If a league requires a flex position, fantasy players can start up to three RBs in such a league format. Each NFL team starts one running back and only as many as two are statistically relevant in any given week. Plus, running backs are considered to be higher injury risks than any other players at prominent fantasy football positions. 
The Seahawks have long been a fantasy-friendly franchise for outstanding running back production. The Greatest Seahawks Fantasy Players Of All Time list includes greats and favorites such as Shaun Alexander, Marshawn Lynch, Curt Warner, Ricky Watters and Chris Warren. Last year, Rashaad Penny etched his place in fantasy history with a historic late-season push that boosted many fantasy teams to league championships. 
Those who draft Penny in 2022 will be hoping for an encore performance after his breakout finish to the 2021 campaign. Highly-touted rookie Kenneth Walker III is eventually expected to be a significant fantasy factor, and Travis Homer should also be on the radar. 
Seahawks Fantasy Insider Spotlight: The Running Backs
From Weeks 14 through 17 last season, no running back produced more fantasy points than Rashaad Penny, with 85.2, and he averaged a stellar 21.3 points per game in points per reception leagues. That span is regarded as the most important part of the year in most fantasy football leagues, as it includes the final regular season game and the playoffs.
Penny's 117.4 fantasy points from Weeks 13 through 18 also led all RBs, and showed how well he played to close out the season, even if the final game did not count in most fantasy leagues. Seahawks fans had always known that Penny was an explosive runner on the perimeter and in the open field, and he was capable of delivering a big play at any time. The 2021 edition of Penny was the most impressive version yet, as he also became more of a physical runner with regular work.
We have Penny ranked 23th at RB, meaning you should strongly consider drafting him as a second running back. Penny can bust out at any time to spur your fantasy team to a victory. As we saw last year, when Penny is trusted with a heavy workload, he can be a must-start fantasy option. He can also be efficient when working in a time share situation. 
Walker will be regarded as a top-notch fantasy RB4 when he returns from recovering from a recent procedure. Walker may be the best pure runner in the 2022 NFL rookie RB draft class, and once he gets rolling, he will have the potential to come through with some impressive fantasy performances in his first NFL season. 
Walker has good vision, runs well in short space, can evade defenders and break tackles. He is also a threat to take off for a big gainer when he reaches the second level of a defense. He should complement Penny well when he is in action, and Walker will at least be worthy of flex position consideration at some point this season. Much like Penny, Walker can be a very productive fantasy player in weeks when he sees a larger amount of touches. 
Homer has always been a terrific pass blocker and special teams player, yet he is also looking even more impressive as an offensive producer this preseason. He totaled 74 yards from scrimmage on six touches in the exhibition opener against Pittsburgh, and he ripped off a 33-yard run against the Bears in his second preseason outing. 
Speed and versatility are two of Homer's signature abilities, and if he is asked to play a larger offensive role at any time, he could start to emerge as a viable addition to fantasy rosters. You should consider taking a later flier on Homer in some larger league drafts. 
Both Penny and Walker could have a statistical ceiling of a top fantasy starting RB in any given week. If you want a fantasy RB2 with upside, Penny should be a prime target. When the drafting gets into RB4 territory, Walker can be one of the better value plays at the position. For further depth, Homer is also in the 2022 fantasy picture as well. 
The 2022 Fantasy Football Insider Outlook: Running Backs
Jonathan Taylor scored the most fantasy points at RB last season (373.1) and averaged 22 points per game. Even if he does not quite match last year's output, Taylor will remain the centerpiece of an improved Colts offense and will provide a safe-high level return. Austin Ekeler is one of the elite pass-catching RBs in the game and finally emerged as a regular rushing TD source in 2021. Dalvin Cook could be headed for a career season in a more potent Minnesota offense. Don't pass on an opportunity to get Ekeler or Cook if you land a top 5 draft selection.
Christian McCaffrey can still finish as the No. 1 RB in fantasy football over a full season. Najee Harris had the third-most fantasy points at RB as a rookie (300.7) and is one of the top all-purpose RBs in the game who dominates his team's touches. When you get a chance to draft a higher-rated RB who is a heavily utilized player in the first round, it's hard to pass on such a guy. Alvin Kamara, Derrick Henry and Joe Mixon also Mixon fit that description. Kamara does have an overall ADP of 17.5, so you might be able to land him as a RB1 type in the second round. D'Andre Swift may jump inside the top 10 at RB in 2022. He is a rising star as a runner and receiver. 
When drafts get past the first round, fantasy players have to make decisions on the fly regarding their RBs. Those who take an RB with their first pick can get off to a very good start at the position by doubling up on running backs to open a draft. If you take a wide receiver in the first round, then one of the top RBs on the board will have to be strongly considered in the second round. Those who wait past the second round for a starting RB will be taking more of a risky approach to the position, but going with upside types can also pay off. 
Leonard Fournette and Saquon Barkley are two of the highly preferred second-round types. Fournette should be a main cog in the Tampa Bay offense again, and a healthy Barkley can prove to be one of the best RBs in fantasy football this season. Nick Chubb is one of the most dependable top 12 fantasy RBs in the game. In his second year, Jacksonville's Travis Etienne is a versatile and very promising draft target who may be on the verge of a breakout year. 
James Conner finished as fantasy RB5 in 2021 and averaged 17.2 points per game. He is a good pick as the 16th RB off the boards. Conner appears ticketed for a lot of touches as the clear lead RB for Arizona. Javonte Williams is a popular pick for a breakthrough campaign, even while likely working in a time share situation. Breece Hall of the Jets is a top rookie selection because of his outstanding dual threat abilities. 
Cam Akers and J.K. Dobbins can be good selections in the top 20 RB area as they have worked their way back from significant injuries. Once the drafting starts to get on the fantasy RB2/RB3 border, you will be looking for players that can outperform preseason expectations, such as Chase Edmonds or A.J. Dillon. 
Your preferred third running back targets are viewed as better flex position options and may have breakthrough potential. Some guys to strongly consider are the always-versatile Kareem Hunt, Rhamondre Stevenson of the Patriots, who could really stand out with increased touches, and Philadelphia's Kenneth Gainwell. He catches passes and may be given some goal-line opportunities. 
After you have filled out three to four slots at RB, then it's time to pick off sleeper and depth targets. NFL newcomers can turn out to be some of the better later picks. Washington's Brian Robinson, Houston's Dameon Pierce, and Kansas City's Isiah Pacheco are three rookies that should be highlighted on cheat sheets. Tony Pollard and Nyheim Hines can perform effectively in complementary roles. Atlanta's Tyler Allgeier is another first-year player to consider later in drafts. Minnesota's Alexander Mattison and the Rams' Darrell Henderson are No. 2 RB types who can perform well if pressed into expanded roles.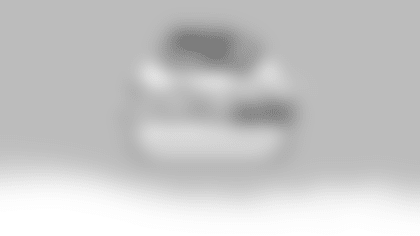 Junior 12s Kids Club
Join the free, youth fan club open to all kids under the age of 12. Sign your child up today.
Scott Engel's Top 35 Fantasy Running Backs For 2022
Jonathan Taylor
Austin Ekeler
Dalvin Cook
Christian McCaffrey
Najee Harris
Alvin Kamara
Derrick Henry
Joe Mixon
D'Andre Swift
Leonard Fournette
Saquon Barkley
Nick Chubb
Aaron Jones
Travis Etienne
James Conner
Javonte Williams
Breece Hall
Ezekiel Elliott
David Montgomery
Cam Akers
J.K. Dobbins
Elijah Mitchell
Rashaad Penny
Chase Edmonds
Josh Jacobs
AJ Dillon
Cordarelle Patterson
Kareem Hunt
Damien Harris
Miles Sanders
Clyde Edwards-Helaire
Devin Singletary
Rhamondre Stevenson
Dameon Pierce
Brian Robinson
Scott Engel's 2022 Fantasy Football rankings are now available at The Game Day. Check out his full Top 330 overall and in-depth positional analysis.
Go behind the scenes with team photographer Rod Mar as he shares moments from preseason week two vs. the Chicago Bears on August 18, 2022 at Lumen Field. Eye On The Hawks is presented by Western Washington Toyota Dealers.