Big Ray recaps some of his previous conversations with Seahawks Legends like Doug Baldwin and K.J. Wright. Listen and subscribe to the "Big Ray's Garage Grind: Mental Health Edition" podcast.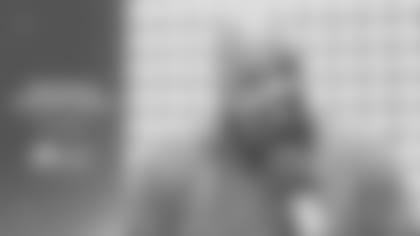 Listen To Big Ray's Garage Grind: Mental Health Edition
Nine-year NFL veteran and Seahawks Legend Ray Roberts takes you behind the scenes looking at the intersection of mental health and sports. In this series you'll learn about his personal mental health journey as well as other athletes navigating life off the field. It's okay not being okay. Available on Spotify, Apple Podcasts, and wherever else you get your podcasts.
Holiday season can be really tough (02:09)
Honored to interview Seahawks Legends (04:08)
Lessons learned from K.J. Wright (06:09)
Unresolved issues can cause problems down the road (11:40)
Sacrifices made by athletes and other high achievers (15:40)
Getting to Therapy (25:33)
Mindful Therapy Group (32:41)
Pressure to perform and win is hurting our young people (37:36)
Go behind the scenes with team photographer Rod Mar as he shares moments from the Seahawks' Week 10 win over the Commanders. Eye on the Hawks is presented by Western Washington Toyota Dealers.