Postgame quotes from the following: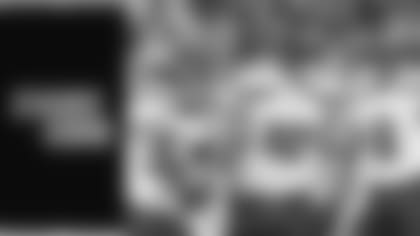 Re-live Each Game With The Seahawks Rewind Podcast
Re-live every Seahawks game this season with game highlights, player and coach postgame interviews, and a whole lot more. Available on Spotify, Apple Podcasts, Stitcher and wherever else you might get your podcasts.
"This was a really good game for us today. We were really challenged and we started so poorly, both sides of the ball, and then it took us some time to get going, and what happened today was really important for us. We just talked about how we were going to keep hanging no matter what happened, we were going to keep hanging, keep hanging, and it didn't matter what the game felt like, it looked like, and we needed every bit of it before it was over. And so, the span in the middle of the game when the offense went four out of five drives and the defense went eight straight drives without giving them a point, that's where we gained control for us and turned around and fortunately, we were able to take advantage of that. So, it's always fun to come down here too and play, we're not in San Francisco, but they still call it San Francisco, so it's always fun to get that done too."
What changed for you guys on defense? I mean, there's a lot of talk all week about trying to get some things fixed. What'd you see different?
"We played really complimentary ball with rush and coverage, and that's why we were 2- for-14 on third down. That's a huge stat for us, a huge stat and a huge turnaround, and one that was really the story of the game. And we've seen last week, it's the story in the opposite direction, but this was the story of the game, and guys came through. We had
breakups, we had rushes, we had sacks, we had all, everything that it took to get that done, the balls knocked down. That's the factor in the game. Now, I don't want to discount this, because I thought [Seattle Seahawks QB] Russ [Russell Wilson] was spectacular today. I thought in this attempt it was so hard early and he just stayed the course, stayed with it and really kind of recaptured a chance at this game when you wouldn't think there was any way, it just didn't look like it was going to happen. And he did a marvelous job at the line of scrimmage in this game, again on the road with the crowd going crazy and all that. We've benefited from stuff that he was able to do, and then there was just a couple of plays that were just crazy. The scramble for the touchdown was great. The other spin scramble, I mean, that's just as good as you can get from Russ and from [Seattle Seahawks WR] Freddie [Swain] to come through and make the catch down there. I also thought that [Seattle Seahawks RB] Alex Collins really gave us a spark today. He looked really good. His touchdown run was a special run. It's a beautiful run. You can see it, it was good, we got together, on the scoreboard. He had a really good day, in compliment with [Seattle Seahawks RB] Chris [Carson], and we were able to run the ball enough so that we can play off it and take advantage. [Seattle Seahawks WR] DK [Metcalf] and [Seattle Seahawks WR] Tyler [Lockett] both had four or five catches or whatever it was, and it came through in important times and so anyway, I just, I'm so proud of these guys the way they hung in there and came back, and put the game back in order and then stayed in one thing. They did a beautiful job."
There was the spinout, but what about the throw, the swing for the touchdown?
"That was perfect. It was a perfect throw in the corner and Freddie converted it into a great play. But I think he spun out, and one of them in there was [San Francisco 49ers DL Nick] Bosa and makes it whatever, it was crazy, and just the way we love to see Russ play and do his thing."
There's been a lot of talk this week about how he's never lost three in a row, and he still hasn't, what does that say about him?
"He's never lost three in a row. It was in the back of somebody's mind as well."
What were your impressions of San Francisco 49ers QB Trey Lance? I mean, he had to come in for San Francisco 49ers QB Jimmy Garoppolo and obviously, rookie guy, what were your impressions of him?
"He was really resourceful. He did a good job running. It was tough. It would be, we hit pretty good on a couple of those runs and he bounced back. He's a good physical football player and you know, I'm sure that they wanted to get him to do all of the things that he does. He made a huge touchdown pass, we made a big mistake, but still he took advantage of it and so, I thought he did well. He was hard to deal with."
It seemed like the offensive line, those first five drives, just couldn't get anything going, run, pass, blocking, what changed?
"It's really the same plays that we called later on in the game and we were able to execute better, and I think as the game got going our guys got a better feel, and Russ got a better feel for what he needed to do. That's what I'm telling him. And he won't tell you what he's doing, I'll turn the mic off. He had really good control as the game got going, and he was
able to make calls that helped us, and so he put us in the best positions at times, and the guys really came through and took advantage of that. That's all part of the system and it was really well orchestrated when we really needed it."
What led you to go more dime, and how Seattle Seahawks SS Ryan Neal fit in and what'd he do for you?
"Well yeah, thanks for bringing it up, Ryan seemed to have a great game today. That was something, looking at the tight end and how good he was, we just thought that the matchup might work out for us, and it help us a little bit. He had a beautiful game. I don't know how many wins, but I thought he had some breakups on third downs. It was huge for the game."
What's he brought you? He's kind of been on the fringes of the lineup and the roster, and yet he still makes plays.
"I think Ryan is really one of the classic guys in the years that we've been here, that comes out of kind of nowhere. He was kicked around a little bit. We got him from Atlanta. He was a corner at the time I think when we were looking at the film and then, we brought him in here and he kind of hung in there and was able to play a little safety from his background as a corner and then back and forth. He was very much like [Seattle Seahawks Defensive Assistant/DBs] DeShawn Shead and kind of played a role like that, but the reason I'm liking talking about him is because of him. He's a great competitor. He's a great practice player. He's a great inspiration to these guys. They love everything about the guy, because he's so tough and cares so much. It's so important to him. He gives you everything he's got. And then he did a really good job for us a year ago in filling in for [Seattle Seahawks SS] Jamal [Adams], and this is his best chance today and sure enough he came through again. To me, he's like [former Seattle Seahawks WR] Doug [Baldwin] and [former Seattle Seahawks WR] Jermaine [Kearse] and those guys that kind of came out of, and even [former Seattle Seahawks WR Richard] Sherman, came out of nowhere. As a fifth-round pick, those guys were, kind of seem to be overlooked but they just had the chip on their shoulder and he is right in there. Guys like that are, that's the hardest role that this program has always been. So, I'm thrilled to have a chance to talk about it, thanks."
What'd you think of Seattle Seahawks CB Sidney Jones IV and the corners?
"We made one huge error, obviously and it was just simple. A really bad mistake, but other than that, I thought they played pretty good and they were, we were around the ball a lot today, but I thought they hung in there pretty well."
Why did you decide to go with Sidney in this game?
"I just thought it was time. I think you asked four straight weeks, or three straight weeks, so I was like okay, but it does take time to gain access to the guy. You've got to know that he knows what's going on across the board, and I mean look what happened. We made a big error today. So, we try to avoid that by buying time. We grabbed him so that he would play. We wanted to see what he could do and took a shot at it. I liked the thought of using him back on the other side where he played well last year. There'll be a lot more that you guys will write about this stuff over time. It's a work in progress and it takes time to get this stuff right, and hopefully it's not too late."
Your first score before the first half ended, you thought you guys were able to see the momentum at that point and carry it over into the second half?
"It totally felt like that, yeah, because we had been playing well on defense. It really did feel like that. It's kind of like, we just needed something in order to hang our hat on. And then, so we got the ball back again with 30 something seconds left. I was thinking about, should we go here? But, it felt good to be in that we'd come back that far I didn't want to give them any of the momentum, because we could feel it internally. So, we were hoping and our guys came through."
What happened to Seattle Seahawks T Cedric Ogbuehi?
"I don't have anything about Cedric."
No? Just wanted to see Seattle Seahawks T Jake Curhan play towards the end of the game, cramps?
"I don't have anything on that. Oh, you mean because Jake went in? No, we just, Cedric hasn't played in a month. So, to get him on the field, we had planned that in the rotation. We were going to play [Seattle Seahawks T] Jamarco [Jones] today, and then Jamarco came up sick again and couldn't go. And so, that's where Cedric got the nod and so Jake could play."
What's going on with Jamar? That's two straight. Is it the same thing?
"We don't know what's going on because he was sick right at the end of the week last week. Not COVID sick, but just kind of something that was making like sick to his stomach. So he was ill and it kicked in again yesterday, today."
So coverage teams were flying down field? It was just the fumbled kickoff, FB/LB Nick Bellore's hit.
"One of the things we've talked about in the locker room with the team was the kickoff team and how they set the tempo. These guys are really good. They're really good at it. And they'd been vicious on their hits last, I mean, every, almost every game we've been able to do that. And it's really kind of a tempo setter for us. Nick Bellore, [Seattle Seahawks LB] Cody [Barton] is a large part of that. They're just really, really intent on being right in what they're doing, I think is [Seattle Seahawks assistant special teams coach] Tracy Smith is doing a great job."
How does RB Alex Collins look different now compared to when you first saw him?
"When Alex came in the league, he thought he needed to be bigger. You know, when he was like 19 or 20 or something like that. It just didn't suit him. He's got great feet and a great quickness and that's how he made all those yards in college. And he thought, you know, normally only you figured he just didn't look as good. And so when he came back to us, the first time he came back, I'm wondering again, a bunch of yards, he just looked better niftier. The kind of player that our guys had seen in college, but sometimes because we can't ever, you don't want to think, I guess, NFL, I don't know that he thought that, but he did that. And so that's, what's different. He's way trimmer and more fit."
How did DK and Tyler make it through the game?
"They did. They made it through. And both those guys seem to, there were some question marks and I'm really proud of those guys. Never doubted for a second. Never gave us any inclination that they wouldn't go and those guys continue to do great stuff."
Could you tell that having a more serious vibe relative during the week made a difference today?
"Yeah. I think it was a bit of a wakeup call and you can push it and go in with expectations so darn high and all of that for the whole time we've been together. And I think we've had to face it and everybody had to just dig in a little bit more, do a little bit righter and make sure that we don't make errors. And we're really, really good. We just try to get a little bit better. We've been close. So this is just one step, but we got a ways to go. We've got a ways to continue to get better. And you guys have asked like, well last year when it turned around what happened? All that kind of stuff. It just, sometimes you just kind of get the right mentality. Everything's got to fit together. I don't know if this is the pain story of the season. I would wish it would be, but it made a difference. I thought if it gets really put together, [Seattle Seahawks T] Duane [Brown], Russ. Those guys really did not let it continue."
It seemed like Seattle Seahawks FS Quandre Diggs was kind of cleaning up a lot of stuff on the back end, just finishing plays.
"That was a great play for us. And we've been waiting for that. He's been hanging hanging back there looking and finally got one."
How's Seattle Seahawks LB Carlos Dunlap?
So did Seattle Seahawks TE Gerald Everett not test negative at all during the weekend?
"As far as I know, I didn't hear today. Yesterday, I was checking every time. So we'll see what happens. You've got to test negative two days in a row. We all should be curious about if this is a good test case to see how the vaccines work and see if he can get a good response here in 10 days."
Is he still feeling okay?
"As far as I know, I haven't talked to him. Today is different, but I don't think he's going to be worse."
We know that you guys test an extra day. Does the NFL mandate you test on Monday or Wednesday?
"I'm not sure if they make us test on Monday or if we pick a day. I'll say it again, the fact that we tested on Wednesday, saved us. It saved us. He would've been on this trip and would've played in this game. And all of that exposure would have taken place if we didn't test on Wednesday. So I'm thrilled that we understand that and we made the step to do it. The one case we've had in 18 months or whatever, we got saved because of testing."
How did Tre respond to the, going to the bench, Seattle Seahawks CB Tre Flowers?
"He's competing. He didn't want to be there. He wanted to fight his way back up and then told him he's got a chance to do that."
Quarterback Russell Wilson
One-hundred wins Russ. How's that sound to you?
"That's why I play the game. To win. Just to be in great company with some amazing players in the history of this game. [Former NFL QB] Peyton Manning, I remember going to his passing academy when I was young, ye high. Some other guys that have gotten a hundred wins, that's pretty special. So for me, I've always said for myself personally that every day I want to treat as a new day, like I don't even know anything. I think back to all the great players that I have been fortunate to play with, these guys and this team and obviously [Seattle Seahawks Head] Coach [Pete] Carol and [Seattle Seahawks General Manager] John Schneider for believing in me. [Seattle Seahawks former owner] Paul Allen, thanks for taking a chance on me and just the Allen family as a whole. I back to my dad when he used to wake me up in the morning. Before I didn't really want to wake up that early, he used to try to wake me up at 5:15-5:30 in the morning and he'd knock on my door and say, 'Son, you want to be great?' Every day. 'Son, you want to be great?' Knock on my door. I'm starting to answer the call and I try to be up earlier than him. I think back to my mom and my dad who both demonstrated so much faith and they believed in my brother and my sister and I so much that they always encouraged rather than discouraged. I'm excited about the next hundred. There's more championships, there's more things we want to do, there's more of this season that we have to do. I'm just fortunate. To any young kid out there too, I think about the hard work. Hard work pays off. You have to put the work in. There's no mistake in hard work and a guy like Trevor Moawad, even though he's not here anymore, he would say the best is ahead. So that's what I believe the best is ahead."
You guys had negative seven yards the first five drives before you could get anything going. Were there any significant adaptations that were made at that point where it's just, one or two big plays and suddenly—
"I think you guys jinxed us man. I think you guys were saying that we could start good early and finish late. So we just flipped it around on you guys. I think that obviously they're a good football team. They've got great pass rushers, they've got great things they do. They had a great scheme. We just struggled early. Our defense was playing great the whole game. They played great early and they were able to hang in there. We got some key plays and then [Seattle Seahawks FS Quandre] Diggs getting the pick and doing some different things that guys were just making great plays and we stayed together. There was no doubt. We really believed throughout the whole game that we could win it. We just stayed the course, just stay the course, stay the course. We kept our language right. We kept that championship language on the sidelines with everybody and just making sure that the huddle was tight and everything else. The next thing you know, we picked up the tempo a little bit. We got a groove going and just started moving the ball extremely well. We had the touchdown to [Seattle Seahawks WR] D.K. [Metcalf] right before the half started. Then the next thing you know, we came out the second half and we had those three consecutive drives where we scored touchdowns I believe it was. We really caught that groove and found a way to make some plays."
Where do you rank the spin-out touchdown pass in all you've done?
"I don't know, we've had some good plays in my career. That was definitely a good one though. We had [San Francisco 49ers CB] Dontae [Johnson] rushing off the edge there and whenever you see [San Francisco 49ers DL Nick] Bosa right there next to you too and both of them are right there, uh oh *laughs*. So it was one of those moments. But it was definitely one of the top 10, I think, it was a good one."
When did you know you had the corner on your touchdown run?
"I kind of read through all the progressions, things weren't really there right away. I just kind of slid step left and [Seattle Seahawks LT] Duane [Brown] did a good job of moving his guy in and there's kind of a way to get outside. I kept my eyes down field and saw [Seattle Seahawks TE] Tyler [Mabry] trying to race across, which I'm always looking to throw it, but that's how you know it's take-off and go dive for the end zone. And I was able to get in there."
Having never lost three in a row, is that any kind of motivation for you Russ?
"I don't think about losing. I'm not thinking about losing three in a row, thinking about losing one, thinking about losing two, I just don't think about it. It's not in my repertoire. It's not in my thought process. I don't think about it. I just think about winning. I think the biggest thing is just winning, the winning process every week, every day. I think that's why I've been able to be so successful in the midst of adversity. I said earlier this week, I love adversity. It's the truth. I don't mind it. I look forward to it rather than run away from it and I think our football team does too. We still got a lot ahead. We had to win this game today and that's what we came here to do in a tough environment. Levi's Stadium is always one of the toughest place to play, especially because it's a NFC West team and the crowd's good and all that too. It was hot out there today too. So we were able to really do what we needed to do best and we were able to find a way to win."
Duane said that you always stay even-keeled when you're on the sideline and he gets more emotional, so after that three and out, what were you saying to the guys to try to change the momentum and score right before halftime?
"Just the number one thing is I always stay neutral, I'm not trying to get too high, I'm not trying to get too low. It's something I really believe in. I think the second thing is that language is everything. Language controls a lot of how we think about things and emotions and all that. So I think having a neutral mindset, but also having neutral language and speaking the truth. The truth is okay, we've had some three and outs. The truth is it's just 7-0. It's the score. So let's go answer, let's go find a way. Stay together no matter what it takes and we're going to get it done. There is no other option, we're going to get it done and that's what we were able to do.
How big was it that it was only 7-0 because the defense was getting stops?
"Yeah. The defense was doing tremendous. You got to give them credit. They were all over the field. Guys were smoking guys and hitting people. And you saw [Seattle Seahawks SS] Jamal [Adams] on that big hit near the end of the game. You saw Diggs make an interception, I thought [Seattle Seahawks SS] Ryan Neal played terrific, I thought [Seattle Seahawks DE Darrell] D Taylor got after the quarterback a few times. There was just a lot of guys making a lot of plays and that was a beautiful thing. And we're all in this thing together. Were all fighting for the same thing and that's to win and that's to perform at the highest-level and do it together. And it's such a special team, we have a special, special team, special group of guys, I wouldn't want it to be any other way."
Did going on tempo a little bit more help you guys, do you think?
"Yeah, I think tempo really helped us. We obviously got in a groove there, that drive we scored a touchdown right before half. We kind of picked up the tempo and made some calls and checks and things and different things. And then we were able to get into the end zone. [Offensive coordinator] Shane [Waldron] called a great play for the touchdown pass. D.K. Metcalf did a great job winning to get inside and dive into the end zone. And then the rest of the game really, that's what we did full time for the most part. Trying to be at the line of scrimmage and really try and challenge the defense because we have some good stuff and we know what to get to and how to get to it and that was really great. It really picked up our momentum, just kept the tempo on them and put a lot of pressure on the defense."
Have you guys had more like modes or styles of tempo now than you had in the past?
"Yeah. We have tons of different tempos. So, obviously we have our two-minute in the mix, but there's different ways that we can get. We can go rapid fire, lightning fast and we can also mix it up, without saying too much, I try to just control the game. And I told Shane, 'Let's go for it.' I want to be a part of controlling the game with you and let's go get them because we can. And so that's what we did and Shane and I are so connected in such a good way. He loves and that's why he's here. That's why he's so special at what he does. And it was just a really good flow and mesh of what we we're trying to do. And we were able to get to everything that we wanted to."
Did you say you wanted to go to tempo before the first touchdown drive?
"Yeah, right before that drive to just change it up. Let's not huddle anymore and do all stuff, let's move and we're able to do that and kind of get rolling there and put the pressure on them until we kind of felt that momentum change and shift."
You really can't get tempo, unless you get first downs, but [Seattle Seahawks RB] Alex Collins goes 28 yards down the sideline for that catch, how did of a play was that?
"That was a huge play. AC, Alex Collins did a tremendous job. He had a sweet touchdown run too. He's just sweet feet back there, man. He's just able to make people miss and do something special things. He has the right attitude every day and we have a great group of running backs that can make a lot of plays. And [Seattle Seahawks RB] Chris Carson getting that huge first down third-and-one, there's some things that we were able to do in that drive. And then obviously, shortly after, we ended up getting us to AC's, run, touchdown. He does a great job of kind scanning, just guys doing a great job blocking. I think the second half was a really great second half and we were able to do everything we wanted too."
D.K. and [WR] Tyler [Lockett] had some injuries this week and kind of fought through those. Obviously, it was important to have those guys out there, but just what was that like with those guys fighting through that stuff?
"You have champions in D.K. and Tyler. They're winners, they're able to be tremendous pros, to battle through some injuries and things that happened. It's just football and those guys, they leave everything on the line every day. Those guys are so smart and so talented, obviously. And they're just great playmakers and they made some huge plays this game. And I was excited. It's just such an honor and just a blessing just to be able to play with some amazing guys that are so dedicated to the game. And [Seattle Seahawks WR] Freddie Swain is another guy that's dedicated to the game. There's so many, but just thinking about that wide receiver crew. [ Seattle Seahawks WR] Penny Hart and just guys who step up and step in. It's fun. It's really cool.
Thursday night game, do you watch the film of it on the flight home and then you're done with it? Are do you move right on to L.A.?
"Yeah. I'll watch this now. Probably twice on the way home. And then start watching L.A. right away too on the plane if I have enough time, I know it's a shorter flight. It's the shortest flight that I think we have all year so. Which is a good thing, I guess, but yeah, I'll start watching L.A. tonight and then first thing tomorrow morning."
Do you have to resist the urge of staying neutral in a situation like early in this game, do you have to resist the urge to not do that? Or is it just second nature by this point? Is it tempting to talk in a different way than you normally do or get frustrated?
"Yeah. I just, I just believe in, the thought process. I don't blink. Yeah. It's supposed to be challenging, it's supposed to be hard. I like it when it's tough. It's okay. That's what champions do, they answer and respond. They're able to find ways. I think that's part of a season, it's part of the journey. We've been through too much, seen too much, played too much, gone through a lot of amazing wins and some tough losses. And so, I've seen it all, I think. So I think the reality is, that it's nothing that I haven't seen, nothing I haven't experienced. So, as long as we can control us, internally and mentally so. Play with great, great emotion. I'm not saying don't play great emotion. I get fired up when we make a play, but it's not being emotional. I think that's the great balance you got to have."
What was the goal for the second quarter?
"To just get a positive play on the first play of the drive, or to just get a first down. We were struggling to get a first down in the first quarter. Once we found our rhythm and got a first down the rest was easy".
What do you think changed right after you scored in the first half that changed the momentum?
"Just getting positive plays started. I believe AC [Seattle Seahawks RB Alex Collins] caught a sideline pass that went for over 20 yards. Once we got that first down that was momentum for us."
You mentioned in the summer that Alex Collins would have a big year, why did you feel like that?
"Just his work ethic and how he runs the ball. He is never going down from a tackler. Just how he practices hard and plays hard. I look forward to watching him for the rest of the season."
How good is it to see the defense getting those stops?
"It is amazing to see them out there flying around. Our defense kept us in the game."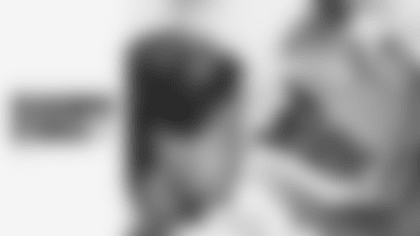 Listen To The Seahawks Stories Podcast
Former Seahawks running back Robert Turbin sits down with a current player or Seahawks Legend to share stories from the locker room to the playing field, and discuss their career both on and off the field. Available on Spotify, Apple Podcasts, Stitcher and wherever else you might get your podcasts.
Strong Safety Jamal Adams
Your thoughts on how well the defense played today?
"Yes. We obviously just got our swagger and our confidence back. That was kind of stated on the interview I had before the game, that things would change as far as our swagger, confidence, believing in one another and we came out and we proved that."
How did you lose your swagger and confidence?
"I don't think we lost our swagger our confidence. I think that when you drop two games, obviously guys' heads are down. Guys might feel as if it is their fault or what not but at the end of the day we are in this together. It is a team sport and we came out and competed hard."
What did Seahawks DB Ryan Neal bring you guys in those dime packages?
"A lot of energy. We know what Ryan is going to do. We see it all the time in practice. He is a phenomenal player and I am just excited to get out there on the field with him when he does play that well."
What did you think of Seahawks S Quandre Diggs' pick?
Cornerback Sidney Jones IV
How did you feel out there on your first start?
"I think it was a good start. Everything that we practiced. There are some things to clean up. I have super high expectations for myself. It was a good start but a lot to fix and to correct but the team did well. It was a good win."
When did you find out that you were starting?
Did you need some time to learn the defense or did you feel like you were ready for this at all?
"Yes for sure. The learning process was about three or four weeks. It was a process in everybody coming together to help me and everybody else learn, the young guys. It has been good, good to learn."
What has been the toughest part to learn?
"I think feeling out how everything moves, and your teammates all the small details in the communication part of it. It is one thing to have a playbook, it is different to actually go out and execute with other people. 11 other men and do it all collectively together."
Free Safety Quandre Diggs
What is going through your mind right now?
"Getting home so that I can go to the tub. That is about it. We have a quick turnaround so we are going to enjoy this on the plane and get back to work tomorrow."
Can you take us through that interception?
"Just kind of film study, the coaches giving me the opportunity to do a little something different. I have to take advantage of that when I get the opportunity. That is all that it was. I saw him go off of his first look and get to his second look and I pride myself on being a smart player. I have to make those plays and I was able to make it today."
What kind of adjustment is that for you on defense when you go from one quarterback to another one who has a different style?
"We talked about it during the week so our coaches had us well prepared for that. It is up to myself, [Seahawks LB] Bobby [Wagner], [Seahawks S] Jamal [Adams], Big Al [Seahawks DT Al Woods], it is up to us to relay that message through the rest of the defense. Guys know that we have some different fits when he comes in the game. It is more of a college style offense when he comes in the game. Our job is to get off the field consistently, no matter who is in at quarterback. That is what our deal was today. We were a lot better on third down than we were than last week."
What changed for you guys in the second quarter and thereafter?
"Just get in a rhythm. In the first couple of drives we ran the ball a little bit, we didn't get quite as much as we wanted. I don't know why. They had a good rush in the first couple of drives. We gave up some sacks and hits. Then things just opened up our rhythm. We started to see what they were trying to do. We had the runs going, the play actions going and it just got them on their heels. We got our tempo stuff going and we were going fast. We're trying to get lined up in different alignments. I think that's when we're at our best, when we are able to go fast tempo and keep them on their heels. The defense did a great job. A lot of the win today came from defense. They continue to give us opportunities, turnovers with a short field to work with. If we can keep having games like that, man, just as an offense, you feel like you've got to get together at some point. When the defense is playing lights out like that, you got to compliment them."
Is it difficult at all on the sidelines keeping everybody on the same page during that time when things were not looking good?
*"I think everybody did a great job. Early on communication was off. We had to get that under control. But guys were always in it. We never really got out of the ballgame, so no one ever got too discouraged. Like I said earlier the defense did a great job, it was a seven point game for a while, then we tied it up and went into halftime. So everyone was
pretty locked in. We are very passionate about the game in general. This was a must win game for us. It was a great win for us."
Why did it feel like a must win?
"We don't lose three games in a row here. Once you get into division play the magnitude of those games and everything that goes into that. Coming on the road in this kind of environment with a real good team over there. We knew the challenges that waited for us. We were all in tune to that throughout the game. We don't take it for granted."
How much of the offense's ability to stay cool when things were not going well?
I'm a very passionate person. My emotions can get hot a little bit on the sidelines. Russ [Seattle QB Russell Wilson] is a very even keel guy. That's very, very important, especially in that position having a cool head no matter what and with a lot of optimism."
The Seattle Seahawks take on the 49ers in their fourth game of the 2021 season at Levi's Stadium. This album will be updated throughout the game. Game Action photos are presented by Washington Lottery.