Scott Engel is in his 10th season as the official Fantasy writer and analyst for Seahawks.com. Scott is an inaugural member of the Fantasy Sports Writers Association's Hall of Fame. He is a four-time FSWA award winner and 10-time nominee, including being named a finalist for the 2020 Fantasy Football Writer of the Year award. You can also find more of his Fantasy analysis on RotoBaller.com, SportsLine.com, the Athletic and SiriusXM Fantasy Sports Radio. Scott won two Fantasy Football dynasty league titles in 2020, including one in the prestigious Fantasy Football Players Championship (FFPC) and he previously pulled off a three-peat in a highly competitive New York City league.
For the Seahawks, it was a good week of Fantasy performances from the passing game in the season opener at Indianapolis. Russell Wilson posted 27.06 Fantasy points on NFL.com, as he threw for 254 yards and four TDs. Tyler Lockett scored 26 points, catching four passes for 100 yards and two TDs. DK Metcalf finished with 16 points, catching four passes for 60 yards and a TD.
If you had any of those three Seahawks players on your roster, they may have boosted you to an opening week victory in a Week 1 Fantasy matchup. It's great to start out with a win, but in most leagues, there will be 13 more weeks of the regular season still to go. There is a lot more work to be done. Conversely, if you ended up in the loss column, it is best to be patient and have confidence in the best players that were drafted.
Players such as Aaron Rodgers, Josh Allen, Ezekiel Elliott and Allen Robinson have strong potential to deliver even better outings in the next week or two. If you do not roster any of those players, now is the time to see if you can acquire them in a trade. For those that do have those players on their teams, you should only consider trade offers that have the draft day values of those performers built into the deal. Their true value to your team is not determined by one week of performances.
When you are making trades in the early season, or at any time during the year, there are some recommended approaches to take. First, you must identify the right trade partner. If you need to acquire a running back and are deep at wide receiver, find a team in your league that has a good stock of RBs and needs help at WR. Also, most trades should have at least one of two goals in mind, to either fill a need or make a significant upgrade overall. If the trade is a "wash" and includes similarly valued players at the same positions, then you are not accomplishing much.
One week of player results does not truly set the tone for the entire regular season in many cases. Take advantage of such mindsets in your early-season trade dealings, but do not make a hasty move when it comes to your own rosters. We saw Wilson, Lockett and Metcalf deliver as hoped and expected in Week 1. Signature performances from other top Fantasy players on other NFL teams will likely follow even if they did not provide the expected output just yet.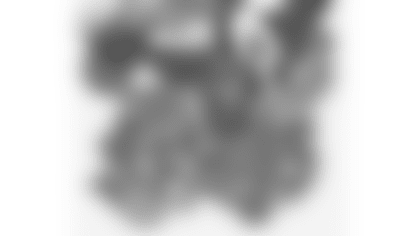 Gameday Posters On Sale
Seahawks vs. Lions
Artist: Sneke One
On Sale in the Seahawks Mobile App
Sneke One is a legendary fixture of Seattle's graffiti art scene. He has left his indelible mark on the Pacific Northwest and also established himself in cities throughout the world including New York, Los Angeles, Las Vegas, Vancouver, Geneva and Paris. Known for "style writing" Sneke has been painting aerosol murals for the past 28 years.
Week 2 Waiver Targets
Players listed in recommended order of waiver priority, As always, we include our Top 12 free agent pickups, as our Fantasy nod to the 12s.
Running Backs
Elijah Mitchell, 49ers: The rookie was a surprise star in San Francisco's opening week win at Detroit. He scored 16.4 Fantasy points, rushing for 104 yards on 19 carries, including a 38-yard touchdown run. Mitchell was a sixth-round pick by the 49ers in the 2021 NFL Draft and has quickly moved to the top of the San Francisco RB depth chart now that Raheem Mostert is out for the year. The 49ers backfield outlook is always subject to change, but Mitchell is the top Fantasy pickup of Week 1.
Mark Ingram, Texans: It was very apparent that Ingram will be the lead ball carrier for Houston in an opening week win over Jacksonville. He rushed for 85 yards and a TD on 26 carries. Texans head coach David Culley was the assistant head coach in Baltimore during Ingram's two seasons with the Ravens in 2019 and 2020. Culley has obvious confidence in Ingram, who is a good waiver add as a Fantasy RB4.
Kenneth Gainwell, Eagles: The rookie scored 12.3 Fantasy points in his pro debut, rushing for a score after he had another potential TD wiped away by a penalty. It is very possible the Eagles will continue to give Gainwell some short-yardage scoring opportunities going forward, and he also has good pass-catching skills to further elevate his possible production. Gainwell could prove to be a dual threat for Philadelphia throughout the season and is certainly worth an add for quality RB depth.
DeeJay Dallas, Seahawks: The second-year RB had a strong preseason and can be a threat to defenses as a pass-catcher out of the backfield and a complementary player to Chris Carson. Dallas is a playmaker in space and on the perimeter. If he sees more work at any time in the near future, Dallas will pop onto the Fantasy radar of many others. Add him now before that happens.
Wide Receivers
Christian Kirk, Cardinals: He scored 24 points in Week 1, catching five passes for 70 yards and two TDs. Now in his fourth pro season, Kirk may be headed for a breakout campaign. The Arizona offense looks like it will be even more potent this year, and Kirk can be a significant part in the mix. Look for him to emerge as the top playmaker at WR outside of DeAndre Hopkins. Cardinals rookie WR Rondale Moore is also a quality free agent addition as a Fantasy WR4/5.
Bryan Edwards, Raiders: The second-year man played a major role in Las Vegas' Monday night win over the Ravens. His 32-yard catch set up the Raiders' winning score in overtime, and Edwards finished with 81 yards on four receptions. Las Vegas is looking to develop other prime pass-catchers outside of Darren Waller, and Edwards is a big target who can also challenge defenses downfield. Edwards showed what he is capable of as a playmaker when the Raiders were making their push for the victory, and Derek Carr should continue to show confidence in him.
Jalen Reagor, Eagles: Reagor scored 16.9 points in Philadelphia's opener, catching six passes for 49 yards and a TD. Jalen Hurts looked every comfortable as a passer against Atlanta, and Reagor certainly the promise to become one of his top WRs. We certainly have not seen the best of Reagor yet, and he may solidify himself as the No. 2 WR for the Eagles this year.
Tim Patrick, Broncos: Patrick caught a TD pass in Denver's Week 1 win over the Giants, and should move into a significant role in the Broncos passing game while Jerry Jeudy is out. He has stepped up previously when Denver has needed him to do so before. Last season, Patrick caught six TD passes and averaged 14.5 yards per catch. Patrick checks in at 6-4, 212 and is also very crafty. You should also consider K.J. Hamler as another possible Broncos WR to take on an expanded role.
Tight Ends
Juwan Johnson, Saints: He was the fourth-highest scoring TE of Week 1, with 17.1 Fantasy points. Johnson caught two TD passes in New Orleans' win over Green Bay, as he followed up an impressive preseason with a strong opener. Johnson is a must-add at the thinnest position in Fantasy football.
Pharaoh Brown, Texans: You should certainly consider adding Brown after he caught four passes for 67 yards in Week 1. You should always take a chance on a possibly respectable contributor at TE if the player shows signs of being involved in his team's passing game early in the season.
Quarterbacks
Jared Goff, Lions: Goff was the fourth-highest scoring QB of Week 1, with 28.9 points. He certainly involved all of his pass-catchers and nearly completed a furious comeback against San Francisco. Goff exceeded expectations in his pro debut and may throw often throughout the season. Take a shot on him to see if he can continue to be a busy gunner.
Taylor Heinicke, Washington: He is an add in superflex and two-QB formats while Ryan Fitzpatrick is out. Heinicke completed 11 of 15 attempts in relief this week and has shown the potential to possibly be a steady performer.
Defenses to add and stream: New Orleans is coming off a strong Week 1 outing and faces Carolina. The Browns defense should fare well in a matchup with the Texans. Buffalo may engage in a low-scoring affair with Miami.
Week 2 Outlooks and Lineup Considerations
Look for Najee Harris to have the first big game of his NFL career vs. Las Vegas. … Deebo Samuel will roll again vs. the Eagles. … Jarvis Landry will be a good WR3 start vs. Houston. … Noah Fant will find the end zone against Jacksonville. … Marquez Callaway will show his preseason form against Carolina. … Nelson Agholor is a good bet to score for the second consecutive week vs. the Jets. … Darnell Mooney has some upside against Cincinnati. … Mike Evans will bounce back against Atlanta. … James Conner has strong TD potential vs. Minnesota. … Gerald Everett might score for the second consecutive week as the Seahawks host the Titans. … Mike Williams is worthy of a WR3 start vs. Dallas. … Sammy Watkins may score against his former team as the Ravens face the Chiefs. … Jamaal Williams should be busy as a pass-catcher again vs. Green Bay. … Kareem Hunt will have another strong day as a flex option vs. Houston. … Jameis Winston should have another strong outing vs. the Panthers.
Check out more of Scott Engel's 2021 Fantasy Football analysis and his full Week 2 rankings at RotoBaller.com. Enter promo code "seahawks" at checkout for an additional discount on the RotoBaller Fantasy Football season pass.
Seahawks fans headed to Lumen Field to enjoy food, drinks, live music, and a big screen TV to watch Week 1 of the 2021 season as the Seahawks took on the Colts in Indianapolis. The event was the first of several set up as part of Welcome Home 12s week in the lead up to the home opener on September 12. Learn more at Seahawks.com/WelcomeHome12s.