Here's a look at what's "out there" for today — Wednesday, September 13 — about your Seattle Seahawks:
PFHOF Announces 108 Modern-Era Nominees
On Tuesday, the 108 modern-era nominees comprised of players and coaches for the 2018 Pro Football Hall of Fame class were announced. The list of nominees includes 53 offensive players, 38 defensive players, five special teams players and 12 coaches. Eleven of the total nominees are first-year eligible players, including legends such as Randy Moss, Ray Lewis and Brian Urlacher.
Among the nominees this year are seven former Seahawks players in running backs Ricky Watters and Edgerrin James, tight end Ferrell Edmunds, defensive lineman Keith Millard, offensive linemen Steve Hutchinson, Ray Donaldson and Kevin Mawae, along with former head coaches Mike Holmgren, Chuck Knox and Tom Flores. Hutchinson is the only first-time nominee among the group.
The 108 modern-era nominees will be reduced to 25 semifinalists in November and 15 finalists in January.
Tweet Of The Day
Today's "Tweet of the Day" comes from Seahawks wide receiver Tyler Lockett, who swapped jerseys with Green Bay cornerback Damarious Randall after the game Sunday.
Pro Shop Item Of The Week
This week's feature item at the Seahawks Pro Shop are their in-store exclusive New Era 9FIFTY feather pattern snapbacks. You can stop in-store to purchase them or call 206-682-2900 to order.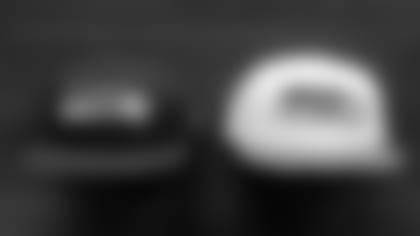 Seahawks center Justin Britt joined KIRO radio and talked about his favorite pizza (yes). 
Lockett talked with John Clayton of 710 ESPN Seattle about his return to the field following Sunday's game. 
Finally, Mike Rodak of ESPN.com looked at the youngest and oldest starting lineups in the NFL. 
Team photographer Rod Mar shares exclusive behind-the-scenes images from the Seattle Seahawks' trip to Green Bay for Week 1 against the Packers.