Good afternoon, 12s. Here's a look at what's happening today – Wednesday, Oct. 27 – for your Seattle Seahawks.
The Athletic Gives Special Look At Seahawks' Trade For Marshawn Lynch
Back in 2010, the Seattle Seahawks and Marshawn Lynch were both at a crossroads.
The Seahawks were in their first season with Pete Carroll at the helm. They were 2-2 and in need of a spark after a 20-3 loss to the division rival Rams. Enter Lynch, a former first-round pick of the Buffalo Bills who needed a change of scenery.
On October 5, the Seahawks finalized a deal for Beast Mode. The rest, as they say, is history. Beast Mode spent parts of seven seasons with Seattle, making four Pro Bowls and helping win Super Bowl XLVIII.
On Wednesday, The Athletic released an oral history of the trade that sent Lynch from Buffalo to Seattle. Reporters Tim Graham and Mike Sando spoke with Lynch's former coaches, teammates and agent to get the real story on what they called "the greatest trade deadline deal in NFL history."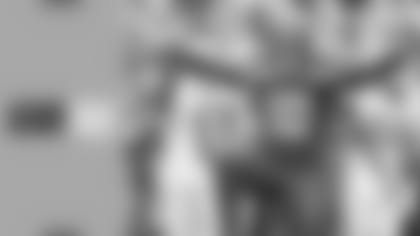 Listen To The Hawk Talk Podcast
Every week, Michael Bumpus and Nasser Kyobe release two podcasts analyzing the Seahawks previous game and previewing the next Seahawks opponent. Available on Spotify, Apple Podcasts, and wherever else you get your podcasts.
"It is pretty far away from home for him being in Oakland, and family is very important," said Justin Forsett, a Seahawks Legend and Lynch's college roommate. "Buffalo is way out there. Upstate New York is right by Toronto. I just don't know if the scene was the right fit for him."
"For whatever reason, they both decided to move on, and I'm glad they did," said Lofa Tatupu, a Seahawks Legend and Lynch's teammate in 2010. "We got the Beast, and we got to experience one of the greatest of his generation. I knew times were going to change. We were getting back to just hammering the ball, running the ball, like we did with Shaun (Alexander)."
"He didn't have like crazy numbers (in 2010), but they were the best 3-yard runs you've ever seen in your life," said Matt Hasselbeck, a Seahawks Legend and Lynch's teammate in 2010. "I remember our offensive coordinator, Jeremy Bates, rolling back the tape in the quarterback room. He was like, 'This is the best 1-yard run in the history of the NFL.'"
"Marshawn was one of the best leaders on our team because he could go to the offensive players, defensive players, and when Marshawn said something, hey, man, everybody listened," said Sherman Smith, the Seahawks' RB coach from 2010 to 2017.
Penny Hart, Blitz Surprise Children Battling Cancer
The Seattle Seahawks and Footprints of Fight joined together to make a difference for children with cancer.
Footprints of Fight is a local nonprofit that offers free services to families in Washington with children fighting pediatric cancer. Their goal is to help out with cleaning, groceries, gas and various other items that will make life easier for families in need, so that their focus can be on the child.
On Tuesday, Seahawks receiver Penny Hart and mascot Blitz surprised two families at their apartments. Hart and Blitz brought Seahawks gift baskets, which included team gear and gift cards.
They spent time with two children specifically -- 13-year-old Payton and 6-year-old Alaina. Payton is battling Rhabdomyosarcoma and Alaina is battling Leukemia. Hart and Blitz were sure to sign autographs, take pictures and just hang out with both children and their families. It was an emotional surprise visit for everyone.
The Seahawks also made a donation to Footprints of Fight in honor of Crucial Catch month across the NFL.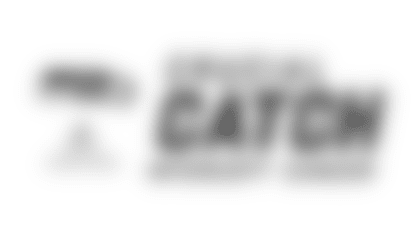 Crucial Catch
Be a playmaker in the fight against cancer. Here's how you can support:
Bid on Auction Items
Shop Crucial Catch Collection at the Pro Shop
Grab a Bottled Water at the Game
Make a Donation
A portion of all the proceeds will go towards the Crucial Cash fund to help provide cancer patient care support services to those fighting for their lives.
Social Post Of The Day
Seahawks running back DeeJay Dallas has quickly become the world's biggest Seattle Kraken fan: