Good morning, 12s. Here's a look at what's out there today — Wednesday, December 29 — about your Seattle Seahawks.
Condotta: Dunlap II's Production Has 'Soared' Over Last Two Games
When Carlos Dunlap II arrived via trade midway through the 2020 season, he made an immediate impact on the Seahawks' defense, bringing a veteran presence and energy to a defensive line that hadn't had much success getting to the quarterback. Dunlap recorded 5.0 sacks and 14 quarterback hits in eight games, as the Seahawks won six of their final seven games to earn the NFC West crown.
After the Seahawks released and then re-signed Dunlap this past offseason, many thought that Dunlap's production to end 2020 would carry over into this season. That hadn't been the case early on, but Dunlap has come on strong over the last two games with 3.0 sacks against the Rams and 2.0 against the Bears after recording just 1.5 over the season's first 13 games.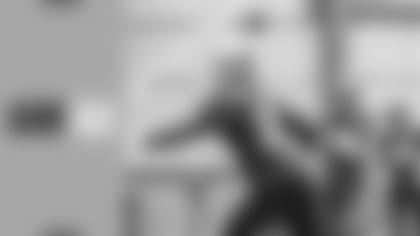 Listen To The Hawk Talk Podcast
Every week, Michael Bumpus and Nasser Kyobe release two podcasts analyzing the Seahawks previous game and previewing the next Seahawks opponent. Available on Spotify, Apple Podcasts, and wherever else you get your podcasts.
In his piece on Tuesday, Seattle Times writer Bob Condotta looked back at Dunlap's season as a whole and what has fueled his recent increase in production. Condotta says the recent strong play by Dunlap comes after his playing time had sharply decreased in the second half of the season following a costly penalty in the Week 10 game at the Packers.
"Just 28 snaps in a three-game stretch in the Arizona, Washington and San Francisco games, just 11 against WFT and the 49ers combined," he writes. "That trio of games came after Dunlap got a penalty for throwing a shoe in a 17-0 loss at Green Bay. The shoe throw turned what would have been a third-and-3 for the Packers at the Seattle 42 into a first down at the 27. A touchdown a few plays later made it 10-0 early in the fourth quarter. Dunlap later called it 'a foolish mistake' and apologized to the team."
It wasn't until three weeks later that Dunlap would get the opportunity to right his wrongs, as Condotta writes: "While Dunlap played just seven snaps against the 49ers on Dec. 5, he turned in two of the biggest plays of the game with a sack for a safety and a batted pass on fourth down to seal a 30-23 win. And that appeared to get him back in the good graces of the team."
Since then, Dunlap's snap counts have returned to at least 32% in each game, including the 5.0 sack outburst over the past two.
"'What is really, it couldn't be more clear, is how a guy responds to the competitive opportunity,'" Pete Carroll said about the situation, according to Condotta. "'He wasn't happy with that. He wanted to get back out there and he's torn it up in the last few weeks. It's given us a real boost. He's playing great football.'"
Russell Wilson Touchdown Pass To DK Metcalf One Of David Carr's Favorite Throws From Week 16
Despite Sunday's heartbreaking loss to the Bears at home, there is one play that has gotten some attention around the league. It's something 12s are probably used to by now — a pretty deep ball thrown by Russell Wilson.
This time, he hits DK Metcalf in-stride for a 41-yard touchdown to give the Seahawks an early 7-0 lead. NFL Network's David Carr included the play in his "David's Dimes" segment for Week 16: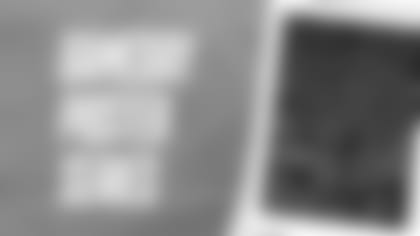 Gameday Posters
We are once again partnering with Ames Bros to curate a new series of posters to commemorate each home game, featuring a diverse cross-section of local artists. This year, posters are shipped and proceeds benefit Creative Justice.
Social Post Of The Day
Seahawks players mourn the loss of NFL icon John Madden, who passed away Tuesday morning.