Here's a look at what's 'out there' for today - Wednesday, December 12 - about your Seattle Seahawks:
#BaldysBreakdowns: George Fant
NFL Network football analyst Brian Baldinger has become a fan favorite Twitter follow for his 'Baldy's Breakdowns' film study segments that feature candid commentary from the former NFL offensive lineman. 
On Wednesday, Baldinger released analysis of a handful of plays from this past Monday night's 21-7 Seahawks win over the Minnesota Vikings that feature Seattle offensive lineman George Fant, who has been on the field for roughly one-third of the Seahawks' offensive plays this season as a sixth offensive lineman. One of the highlights from Seattle's primetime game at CenturyLink Field came in the third quarter, when the third-year pro Fant recorded his first career reception on a 9-yard catch-and-stumble, er, catch-and-run on a throw from quarterback Russell Wilson. In the 'Baldy's Breakdowns' video embedded above, Baldinger provides entertaining narration of that memorable play, while also praising Fant's efforts in aiding a Seattle run game that racked up 214 yards against the Vikings.
"If you're going to put George out there to run block, you've got to have a pass in for him, right? Don't you have to have one pass option, Schotty? Come on!" Baldinger says as he queues up film of Fant's 9-yard catch. "Oh yeah, here it is. Watch how quickly Russell Wilson gets the ball out of his (hand). That's the biggest tight end he's ever thrown to, George Fant, Western Kentucky Hilltopper!
"But George, the turf monster, George! The turf monster, George!" Baldinger exclaims as Fant begins his not-so-graceful fall to the ground at the tail end of his 9-yard gain. "Your one shot, your one shot at greatness! All these offensive linemen are rooting you on, look at them! They're all rooting for you, George! You can't go down by the turf monster, George. You can't do that.
"One catch in the books," Baldinger adds. "He's now a wide receiver."
Social Post Of The Day
Today's 'Social Post of the Day' comes from us - @Seahawks, as we remind 12s to get their Pro Bowl votes in. Voting ends Thursday evening at NFL.com/ProBowl and Twitter votes count as double over the final two days of the campaign.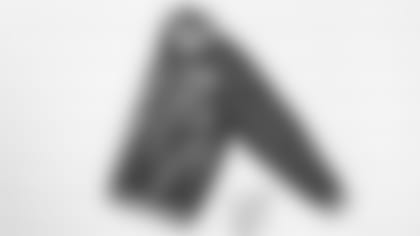 Go behind the scenes with team photographer Rod Mar as he shares moments from the Seattle Seahawks' Week 14 game against the Minnesota Vikings.