Good morning, 12s. We've made it to the last day of 2020. Here's a look at what's out there on this New Year's Eve — Thursday, December 31 — about your Seattle Seahawks.
710 ESPN's Danny O'Neil On Why Jamal Adams Trade "Unequivocally" Worth The Risk
"Jamal Adams has been worth it," O'Neil writes. "Unequivocally. That might sound rash. We don't even know how high the first-round picks that Seattle will end up sending to the Jets are going to be. But at this point, that doesn't really matter because we've seen both the caliber of player that Adams is and what this defense has become with him wreaking havoc the closer he gets to the line of scrimmage."
O'Neil noted that other instances of teams trading multiple first-round picks to land a star player haven't always worked out, but says he doesn't think that will be the case in Seattle. "The Seahawks have a quarterback in his prime, a wide receiver that is on the brink of setting a single-season franchise record and a defense that has improved so dramatically that it's impossible not to take the Seahawks seriously," he said.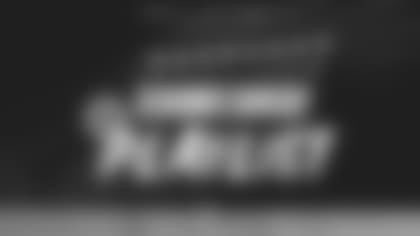 Follow the Seahawks Gameday Playlist on Spotify
Follow this playlist to hear what the Seattle Seahawks will be listening to all season long, curated by DJ Supa Sam, the official DJ of the Seahawks. Now playing: Week 1 at Colts
NFL.com Breaks Down Russell Wilson's Improved Downfield Passing This Season
Russell Wilson started the 2020 season at a blistering pace, throwing for 26 touchdown passes over the year's first seven games with a heavy dose of downfield shots. The numbers would level off, but appear to be back on the uptick as the Seahawks get ready for the playoffs.
That number dipped to 66.2 as the Seahawks went 1-3 during weeks 7-10, but over the last six games — with the Hawks throwing fewer deep passes — Wilson's rating on downfield throws has jumped to 125.8 as the Hawks have gone 5-1. Click here to watch the video breakdown.
Will Dissly Partnering With Cooper Helfet's 'The Nature Project' Non-Profit
This season, tight end Will Dissly has partnered with The Nature Project through NATUREPASS. Through the partnership, for every pass Dissly catches in 2020, a wilderness experience is donated for local youth. Dissly currently has 23 catches on the season.
Seahawks Continue To Encourage Fans To Mask Up
While vaccines have begun to roll out, the COVID-19 pandemic continues to rage on in America and across the world. Pete Carroll, Shaquill Griffin, Michael Dickson, and the rest of the Seahawks continue to urge fans everywhere to wear their masks and keep social distancing as we work together to defeat this virus.
Social Post Of The Day
Jamal Adams was pumped up about proving the doubters wrong as the Seahawks clinched the NFC West last Sunday: