Here's a look at what's out there for today – Thursday, June 25 – about your Seattle Seahawks.
Give Blood At CenturyLink Field
Do you want to help your fellow human while also getting a shot to win Seahawks swag?
Well good news, during the month of July, you can do just that by giving blood as the Seahawks and Bloodworks Northwest Team up to bring a pop-up blood drive to CenturyLink Field. Seahawks fans are encouraged to wear their Seahawks gear and use the hashtag #BleedForBlueAndGreen, and one lucky donor will win a Seahawks Swag Bag that includes a full-sized authentic helmet autographed by Tyler Lockett and a 12 Flag autographed by Bobby Wagner.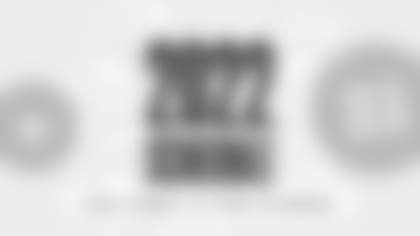 Sync The 2022 Schedule To Your Calendar
Subscribe to Seahawks events and the 2022 Schedule will download right to your calendar when it is announced.
Social Post Of The Day
Today's social post comes from linebacker Bobby Wagner, who is joining other professional athletes in the fight against voter suppression as part of MoreThanAVote.org.