RENTON, Wash. – From new featured concession items to exciting entertainment, the Seattle Seahawks today announced numerous enhancements to the 2022 gameday experience at Lumen Field. The Seahawks will open the regular season at home on Sept. 12 in a primetime matchup versus the Denver Broncos on Monday Night Football. Gates open two hours prior to kickoff for general ticket holders and three hours prior to kickoff for Club level and Suite holders.
"We are thrilled to welcome the 12s back to Lumen Field this season with an elevated gameday experience," said Chuck Arnold, President, Seattle Seahawks and First & Goal Inc. "Our goal every year is to reimagine our offerings to build upon what fans already know and love about Seahawks gameday. This season, fans will see an increased focus on celebration and innovation, from the use of immersive technology in our player introductions, to our new checkout-free concession store, as well as an increased focus on fun and exciting in-game entertainment."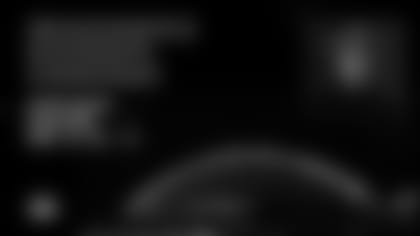 Home Opener Halftime Concert
Monday Night Football was already big enough, but we've leveled it up even further. The Seahawks Kickoff Concert with Aloe Blacc presented by Bud Light has been added to gameday on 9/12! You won't want to miss this halftime performance!
In celebration of the home opener on Sept. 12, the team will host a special halftime Seahawks Kickoff Concert presented by Bud Light featuring Grammy-nominated R&B artist, Aloe Blacc. Pregame, Seattle-based rock band, The Black Tones, will perform in the Muckleshoot Plaza. Each Seahawks home game this season will also feature local DJs and musicians performing pregame at a variety of locations around Lumen Field. Throughout the season, fans will enjoy special appearances by various celebrities and Seahawks Legends, along with other fan-favorite halftime entertainment shows including a rematch of the team's infamous Corgi Races.
Entertaining and interacting with 12s throughout the game are a group of new hosts with local ties. New hosts include former Seahawks Dancer and Reality TV Star Nicole Remy, TikTok Fitness & Lifestyle Influencer Andy Dooley, and local personalities Carla Marie and Andre Stone.
Featured Concession Items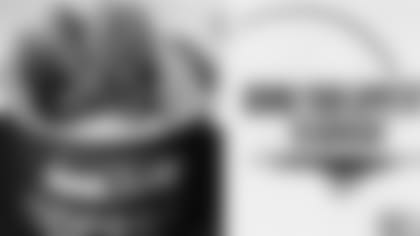 New this season from First & Goal Hospitality and Levy, which operate all general concessions and premium dining at Lumen Field, fans will find a variety of delicious new food & beverage options, including favorites from local restaurant partners. Featured new items for 2022 include:
New Batched Signature Cocktails – available in multiple 100, 200 and 300 locations.
Berry Vodka Lemonade: refreshing spiked berry lemonade garnished with mint and berries.
Spicy Margarita: jalapeno-infused tequila, triple sec and classic margarita mix in a salt-rimmed cup with a wedge of lime.
Cherry Basil Smash: An exclusive option in our new Cityside Bars, this cocktail includes Hendrick's Gin, cherry pucker, bitter, lemonade, garnished with basil leaf.
Pork Bulgogi Hot Dog – this footlong hot dog is topped with pork bulgogi, pickled cucumbers, gochujang chili aioli, and nori. Available in multiple locations on 100 and 300 levels. $13.99
Blitz Bucket – this bucket is for big appetites only, and includes jojo potato wedges, pulled pork mac and cheese, cheese sauce, chicken tenders and pickled jalapeno and onion. Serves 2. Located in Smokehouse sections 214 and 230. $37.99
Mangosteen Chicken Teriyaki – from our neighborhood partner in Seattle's International District, Mangosteen will be serving their traditional Seattle Teriyaki this season. Located in section 105. $15.99
Feed the People Vegan Nachos – from our community partners at this Black-led community kitchen initiative, Feed the People will be serving up vegan nachos featuring harissa cheese sauce, garam masala vegan meat, suya spiced chickpeas, chili lime pickled red onions, and fresh herbs. Located in the Pacific Northwest Marketplace in section 114. $14.99
Manu's Tacos Chicken Tinga Tacos – enjoy these fan-favorite tacos. Located in sections 339 and 303. $15.99
Fans looking for value-priced items this season can continue to find the 12s Combo at multiple 100 and 300 level locations, which includes two hot dogs, two bottled waters and a shareable popcorn for $12. Starting Sept. 25, fans can also purchase Dasani water bottles for 50% off at all permanent concession stands when using Apple Pay.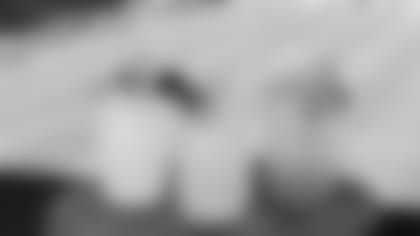 Touchdown City
American Family Insurance's Touchdown City, which opens three hours prior to kickoff, will continue to be a favorite pregame destination for thousands of 12s on gameday. Fans can watch other NFL games on multiple big screens throughout the venue, while enjoying value-priced concession items including $5 hot dogs and nachos, along with $5 domestic and $6 premium beer. Fun for Junior 12s can be found throughout Touchdown City, including the kids' corner, interactive inflatables, face painting, and much more. Gee Scott and Stacy Rost will again host the End Zone on the main stage, offering insights and interviews about the day's matchup, the players and a wide variety of very special guests.
Game Entertainment Highlights
The Seahawks gameday entertainment is recognized as one of the best in the NFL and will look to enhance the experience this season with an exciting variety of entertainment innovations. The Seahawks will debut a new, first of its kind team tunnel for player introductions featuring LED walls on the outside of the tunnel and immersive reality lighting on the inside. The lighting will react to players' movements and motions as they run onto the field before each game.
Also new this year, fans can put themselves on the videoboards at Lumen Field and become a part of the show. Using Vixi Live technology, the team's new 12 Cam powered by Verizon will allow fans to turn their mobile device into a stadium video camera by scanning a QR code or visiting Seahawks.com/12Cam. Fans can then take selfie videos that will be put into a queue to be shown live on the stadium videoboards throughout the game.
Making its NFL debut this season at Lumen Field, the "Bratzooka" is destined to become a Seahawks fan favorite. Each home game, a T-shirt cannon-style "Bratzooka" will fire neatly-packed brats into the lower level of the bowl, courtesy of Oberto and Bavarian Meats.
The Seahawks will also debut two fun new in-game, Pacific Northwest-themed video competitions, Seahawks Air Race and Fumble Rumble, for fans to interact with during game breaks.
Throughout the season, in celebration of Lumen Field's 20th Anniversary, the Seahawks will welcome back key contributors to some of the stadium's most iconic moments. Fans, players, coaches, celebrities and more will re-live some of the many exciting moments that have taken place under the Lumen Field arches over the past 20 years.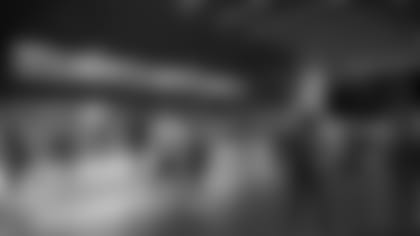 Fans this season will enjoy the stadium's new Mitsubishi Pixel Pitch Diamond Vision video boards in the north end of the stadium, which are more than double the size of the previous boards. The Cityside Bars under the iconic Hawks Nest, which include Hendrick's Gin Cityside Bar and Tequila Herradura Cityside Bar, will be open to all fans starting Sept. 12 and includes drink rails with premium field views, along with a fireplace and Pacific Northwest finishes. The new District Market concession area in section 323 will also be open starting Sept. 12, and features Amazon's innovative Just Walk Out and Amazon One check-out free technology for a seamless concessions experience with no lines.
New Lumen Lens Augmented Reality Photo Op
Fans will have fun taking pictures alongside their favorite Seahawks players using the all-new Lumen Lens augmented reality kiosks. Located in Touchdown City and on the upper and lower concourses, Lumen Lens uses Augmented Reality to bring the team and 12s together like never before. Fans will simply select their favorite player on the Lumen Lens kiosk, step back, smile, and a keepsake photo will be promptly delivered via email or text message.
Seahawks Mobile App Profile
Fans can create a more personalized experience in the Seahawks Mobile App this year and get more of what they want from the team and gameday. New this year, fans can create a Seahawks App Profile to customize their experience and find all the gameday details fans care most about - including where to go, how to enter, what to eat and drink, and how to get the best experiences while at the game. Once the Seahawks App Profile is created, fans can connect their Seahawks Account Manager account, powered by Ticketmaster, to easily view and manage mobile tickets and download them to Apple or Google Wallet for gameday to speed up your stadium entry experience. Fans can also turn on notifications to be alerted about the latest team news, scoring updates, live streams, contests & promotions and more. Download the Seahawks Mobile App today.
Season Kickoff Sweepstakes
Win tickets to the home opener and a VIP experience for the special halftime concert with Aloe Blacc. As a part of the Seahawks Season Kickoff Sweepstakes launching on Sept. 1, a prize will be given away each day of the week leading up to the team's Monday Night Football matchup vs. the Denver Broncos. Fans can go to Seahawks.com/SeasonKickoffSweeps to enter for a chance to win a variety of prizes including autographed items, Pro Shop gift cards, Week 1 Gameday posters, and the Grand Prize (21+) courtesy of Bud Light consisting of four total winners receiving two tickets to the Sept. 12 game vs. the Denver Broncos, two pregame sideline passes, two meet & greet passes w/ Aloe Blacc, and (2) pit area passes for the halftime concert.
Seahawks 50/50 Raffle
The Seattle Seahawks Charitable Foundation plans to launch the first ever 50/50 electronic raffle in Washington state at the home opener vs. Denver on Sept. 12. One lucky winner will take home half of the proceeds with the rest benefiting the foundation's Spirit of 12 Partners. The 2022 Spirit of 12 Partners are: Big Brothers Big Sisters of Puget Sound, Boys & Girls Clubs of King County, Choose 180, FareStart, NAMI Seattle, Seahawks Flag Football Scholarship Fund, Seattle Pride, Task Force 12, Treehouse, Virginia Mason Franciscan Health Foundation, Young Women Empowered, and the Youth Achievement Center. Fans 18 or older will be able to buy 50/50 raffle tickets at 16 different kiosk locations around Lumen Field from sellers in action green T-shirts. The Seahawks are proud to once again have the Paul G. Allen Family Foundation match donations to the team's Spirit of 12 Partners. For more information, visit seahawks.com/5050.
Transportation
Fans are encouraged to utilize public transit as the fastest and most sustainable way to get to Lumen Field. Sound Transit and Metro bus services offer stops within three blocks of Lumen Field. The Sounder Trains and Light Rail offer service from various locations in Snohomish, King, and Pierce County with drop locations within walking distance to Lumen Field. For the most up to date public transportation options, fans can utilize the King County trip planner website at tripplanner.kingcounty.gov.
From new featured concession items to exciting entertainment, the Seattle Seahawks today announced numerous enhancements to the 2022 gameday experience at Lumen Field.