Eight games into the 2021 season, the 3-5 Seahawks are nowhere near where they had hoped to be heading into their bye week, but they're also feeling optimistic that a much better second half is coming up. For starters, Russell Wilson is expected back soon, as are receiver Dee Eskridge and running back Chris Carson, and on the other side of the ball, the defense appears to have turned a corner in recent weeks, which will be important with a lot of tough offenses coming up, including Green Bay and Arizona after the bye. Up next, of course, is turning that optimism into enough wins over the next nine games for Seattle to make the playoffs.
"I feel like we have to start right now, we are starting a little early on in the second half for us with this game," Carroll said. "I hope that we can kick it into high gear. We have been close enough and have been on the topic, knowing that we have a lot of good things going for us. We just have to bring them together to finish some games off, and knock these wins in the boat. So it was good to get that win (Sunday) with a clear mark of the bye time. We are kicking it into high gear."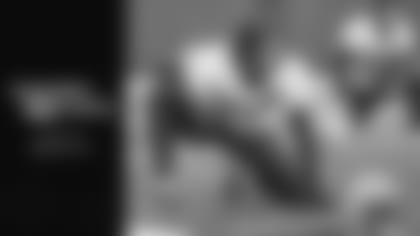 Listen To The Seahawks Insiders Podcast
Hosted by sideline reporter Jen Mueller and Seahawks Senior Digital Media Reporter John Boyle, the Seahawks Insiders podcast takes an in-depth look at each week's Seahawks game and analyzes the previous week's matchup. Available on Spotify, Apple Podcasts, and wherever else you get your podcasts.
Before the Seahawks kick it into high gear, they'll take a little break this week, which makes now a great time to look back at the first half of the season and hand out some Seahawks 2021 Midseason Honors.
Offensive MVP: WR DK Metcalf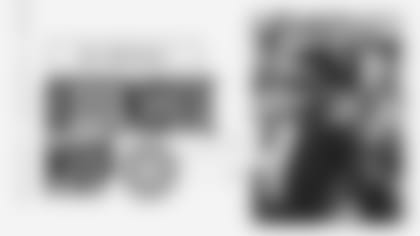 OK, if we're taking MVP at its definition of most valuable, the answer is always Russell Wilson because of the position he plays, even if he missed three-plus games. If anything, Wilson's injury only further highlights how valuable he is, with the Seahawks losing three straight down-to-the-wire games in which they couldn't get the late score the needed to win, the type of situations where Wilson has thrived throughout his career. Not to mention he was playing at a very high level with a 125.3 passer rating that is best in the league, as is in 9.6 yards-per-attempt average.
But since Wilson has dominated this category for as long as Seahawks.com has handed out these made-up awards, we'll show some love to DK Metcalf, who has 39 receptions for a team-leading 580 yards and eight touchdowns, tied for the second most in the NFL. Of course if we're going to mention Metcalf, we should also note the play of Tyler Lockett, who aside from the touchdowns, has been every bit as productive with 41 catches for 579 yards.
Sunday's win was one of the best of the season for Seattle's offense, and it's no coincidence that game featured Geno Smith targeting Seattle's top two receivers early and often.
Defensive MVP: LB Bobby Wagner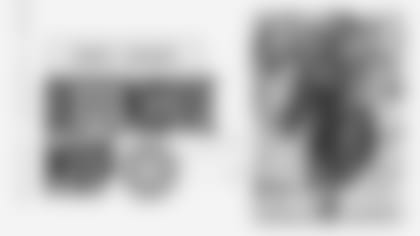 A good case could be made for Quandre Diggs, who again is playing at a Pro-Bowl level with a team-leading three interceptions, but we'll give the slight nod to Bobby Wagner, who in his 10th season remains one of the very best middle linebackers in football. With another 14 tackles Sunday, Wagner leads the NFL with 93, and is on the cusp of a 10th 100-tackle season in as many years in the league.
Wagner and Jordyn Brooks have also been a part of the improved pass defense in recent weeks when it comes to the team cleaning up some of the issues in zone coverage that had led to big completions earlier in the year. And as always, Wagner provides a level of leadership that is incredibly valuable if not always easy to quantify.
Special Teams MVP: LB/FB Nick Bellore
Bellore got a lot of attention in the preseason for his ability to switch from fullback back to linebacker, provided needed depth and playing very well in the preseason. But now that the regular-season is here, Bellore is back to doing what made him a Pro-Bowler last year, being a dominant force on special teams.
In addition to being a captain and a veteran leader, Bellore also is tied for the NFL lead with 10 special teams tackles, one ahead of teammate Cody Barton. And a handful of those 10 have been highlight-reel big hits in kick coverage, an area where the Seahawks have thrived this season.
Best Rookie: CB Tre Brown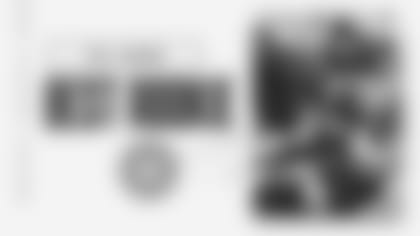 Admittedly there weren't a lot of rookies to choose from with the Seahawks only selecting three players in this year's draft, but Brown has been very, very good since returning from a knee injury, at first splitting time at left cornerback with Sidney Jones IV, then taking over the starting role in last week's game.
Seattle's top pick, Dee Eskridge, looked dynamic on his couple of touches in the opener, but unfortunately he suffered a concussion in that game that kept him out for the past two months. He should be back after the bye, however, and could provide a spark for the offense in the second half.
Also worthy of a mention in this category is linebacker Jon Rhattigan, an undrafted rookie out of Army who has been a big contributor on special teams with seven tackles and a fumble recovery.
Best Newcomer: G Gabe Jackson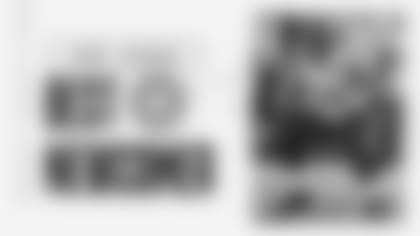 It's not always easy for guards to stand out, so maybe you haven't noticed Jackson on a week-to-week basis, but the veteran guard, who was acquired in an offseason trade with the Raiders, has been a very solid addition to the offensive line, particularly as a pass blocker, ranking as the ninth best pass-blocking guard in the NFL according to Pro Football Focus.
Best Comeback Player: DE Darrell Taylor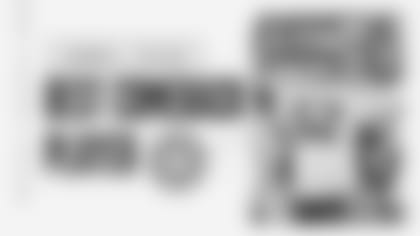 The Seahawks drafted Taylor in the second round last year hoping he would help upgrade the pass rush, but unfortunately he missed his entire rookie season with a leg injury. This season, Taylor has been everything the Seahawks could have hoped for when they traded up in the second round to get him, leading the Seahawks pass rush with 4.0 sacks while also creating a lot of pressure that has led to good results even when he doesn't get the sack, including the third-down sack Ryan Neal recorded last week after Taylor applied the initial pressure that got Trevor Lawrence out of the pocket.
Unsung Heroes: Poona Ford, Al Woods and Bryan Mone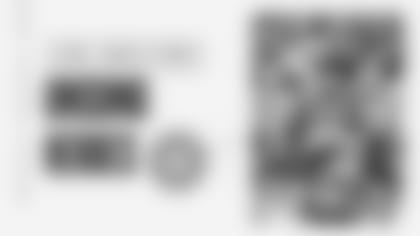 Interior linemen are often responsible for the dirty work that goes unnoticed, but with the Seahawks frequently using a big defensive line look featuring all three of those defensive tackles, that trio of Ford, Woods and Mone has been very important to Seattle's defense of late, and those three are a big reason why Seattle's run defense has improved significantly since giving up big numbers earlier in the season.
Best Play, Offense: Russell Wilson escapes and finds Freddie Swain in the end zone for a spectacular touchdown.
Russell Wilson has become such a prolific pocket passer that he doesn't need to make magic happen with his legs quite as often as he once did, but in Seattle's week 4 win over the 49ers, Wilson showed that, in Year 10, he can still move when he needs to, not only with a 16-yard touchdown run, but also with one of the best scramble-drill touchdowns of a career full of them. With a free blitzer coming from his left, Wilson first avoided that initial pressure with a spin move, then he had to get away from Nick Bosa, and while sprinting back and to his right, Wilson fired a perfect strike to Swain in the front corner of the end zone for the score.
Best Play, Defense: Quandre Diggs takes one from his old friend Matt Stafford.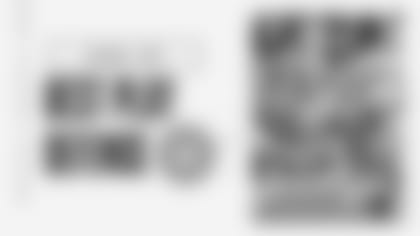 As mentioned earlier, Diggs has been great all season, and perhaps his best play came at the expense of his former Detroit Lions teammate and good friend Matt Stafford. With the Rams driving in Week 5 looking for a touchdown, Stafford got pressured and flushed out of the pocket. As he ran to his right, Stafford eventually decided to throw the ball away, only his throw didn't have enough on it to get out of the end zone, and Diggs came flying across the back of the end zone to make the catch, doing well to not only secure the ball but get his feet down at the sideline.
Best Play, Special Teams: Michael Dickson's absurd double punt vs. the Rams.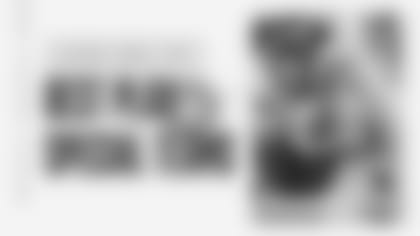 As fun as Travis Homer's kick return touchdown on an onside kick was, it wasn't the most spectacular or unusual special teams play made by a Seahawk this season. That distinction goes to punter Michael Dickson, who pulled off a feat that left even the most seasoned NFL observers baffled, including Seahawks coach Pet Carroll.
With the Seahawks punting late in the third quarter of their Week 5 game against the Rams, L.A. linebacker Jamir Jones broke free through the middle of Seattle's line to block Dickson's punt, but instead of the Rams taking over deep in Seahawks territory, Dickson made a heads-up and very unusual play to flip the field.
After the block, the ball was spinning like a top on the Lumen Field turf, and Dickson ran to get it, scooping it up one handed without breaking stride. For a moment it looked like he might try to run for the first down, but when he realized that wasn't an option, he kicked the ball a second time just as he crossed the line of scrimmage, and the result was a 68-yard punt that confounded just about everyone, including the officials who threw a flag initially, but then determined no penalty had occurred.
"That might have been one of the great plays I've ever seen a punter make," Carroll said after the game. "I mean, one the great kicking plays in the history of the league, and I've been around a lot longer than you guys and seen a lot of football, and I've never seen that happen before. What a remarkable play it was. Not just to kick it again, but to kick it where he kicked it and to get so much out of it. I haven't seen the film. I don't know how close it was. It was just a remarkable moment, and Mikey is a pretty darn good football player."
Trend to build on in the second half: Ball security on offense.
Few things are more important to Carroll than turnover differential, a stat that tends to correlate very strongly with wins and losses, and while the Seahawks have solid there if not great, with a plus-4 margin that ranks tied for eighth in the league, what they have done exceedingly well is take care of the football.
Through eight games, the Seahawks have committed only four turnovers, the fewest in the NFL, and they've been turnover free in five of those eight games. While that hasn't led to a lot of wins just yet, the Seahawks will feel very good about their chances the rest of the way if they keep taking care of the ball.
Trend to clean up in the second half: Poor finishing.
The Seahawks could easily have a winning record right now, particularly if they had had a healthy Wilson all season, if they could have gotten the late-game drives they needed against the Rams, Steelers or Saints. And if the Seahawks were closing out games as well as they have in years past, this season would feel a lot different if they were heading into the bye at, say 6-2 or 5-3 having won some of those close games or their overtime loss to the Titans.
And while Wilson's absence has been a big factor in the Seahawks not winning some of their close games, there have been other factors as well. The Seahawks gave up a big halftime lead in an eventual overtime loss to the Titans, and a week later they were shut out in the second half of loss to the Vikings, a game they led by 10 points at one point in the second quarter. They also led the Rams 7-3 at halftime before the Rams got hot on offense to build a two-score lead.
The good news for the Seahawks is that the defense seems to have cleaned up a lot the issues that hurt it early in the season, so when Wilson does get back, Seattle should be a much better finishing team in the second half of the season than it was in the first half.