Heading into last week, the Seahawks had a plan in mind for their quarterback competition that involved having Drew Lock start against the Bears, giving the team a chance to see him with the starting offense a week after Geno Smith got the start in the preseason opener.
Unfortunately for both Lock and the Seahawks, he tested positive for COVID-19, throwing a wrench in those plans. So now with only one preseason game left, the Seahawks have had to adjust the plan for their quarterback competition, and while Seahawks coach Pete Carroll isn't saying for now who will start at Dallas Friday night, he does plan to get a long look at Lock.
"We got it worked out where we're figuring out play time right now," Carroll said. "Drew needs to play a lot of football because he missed a game. So that's the main thing to get done on this weekend… He's going to get all the work we can give him. We're not holding anything back."
Carroll later added, "This game is really important, because it's kind of the make-up deal."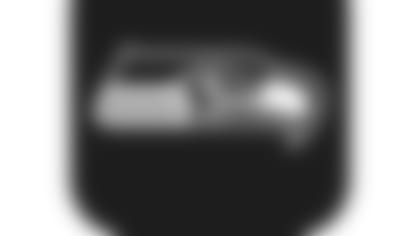 Seahawks Mobile App
Download the Seahawks app to stay up to date on the latest team news.
And while Smith has worked with the starting offense for most of camp and has started both preseason games, as well as the team's mock game at Lumen Field, Carroll is still open to the idea that Lock could win the job over the next two-plus weeks before the season-opener against Denver.
"I'm wide open for whatever happens," Carroll said. "Geno has been the guy in the lead position the whole time and protected that thought throughout. He's done a really nice job, he's been very consistent. So we'll just see what happens. And there's two more weeks of practice too after this. I had a set thought on what we would do with the timeline, but that got disrupted, so we're going to use all the time we need.
"I'm not closing the book on anybody competing for their spots. We have two enormous weeks coming up. The finish of this one, next week is a huge week for us, then we come back with another full week, and an extra day. So we've got a lot of time here to work it out on my schedule. Maybe you're not feeling that schedule, but on my schedule, I'm OK."
Had last week gone according to plan, Carroll might have been closer to making a call on his starting quarterback either this week or after Friday's game, but because things changed, he won't rush the decision without taking in all the information he can.  
"We weren't afforded that opportunity this time around," Carroll said. "I could go ahead and just call it, but I want to let the guys battle and let them show where they are and let us get as much information as possible."
As for what Lock has shown so far both in the preseason opener and the mock game, Carroll has been impressed. 
"He played really well," Carroll said. "His rhythm was good. I go back to the Lumen (mock) game too, because that's the other one that we're using for an evaluation, that he was very quick with the football. I'd like to continue to see that happen. When it comes right down to it, you know, we missed something right at the end and gave the ball up. I'd just like to see him finish the game and finish making the plays that he's capable of making. He's shown a lot of really good stuff now, and I think he had two out of three drives or something like that they scored coming out against (Pittsburgh). But it's just that we're in a different setup now because of the last week's game."
The players were surprised post Training Camp practice #15 with a team bonding trip to Top Golf!