RENTON, Wash. – The Seattle Seahawks announced today the launch of a new docuseries, "The Sound of the Seahawks." The 10-episode series will offer fans a behind-the-scenes look at the 2022 Seahawks season, featuring monthly episodes highlighting distinct voices from throughout the organization. Episodes will span 15+ minutes and be released on the team's YouTube channel, as well as on Seahawks.com.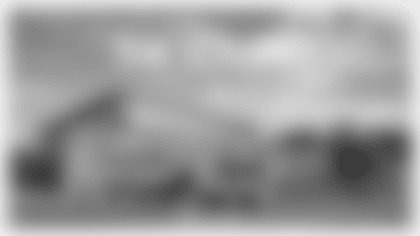 The first episode, titled Fresh Seattle Air, will debut later today, May 25, at 6 p.m. PT. The episode features an insider look at the Seahawks' 2022 NFL Draft process as it unfolded. A key focus of the episode will center around Seahawks General Manager John Schneider and the team's first-round draft pick, Charles Cross. Viewers will follow along with insider footage of the team's NFL draft weekend, including Cross' journey from the draft in Las Vegas, to his arrival in Seattle and experience at the team's rookie mini-camp. The episode also features draftees Boye Mafe and Ken Walker III's first few days as Seahawks, from their initial draft calls to stepping onto the practice field.
The docuseries is co-produced by Seahawks Managing Producer, Madeline Down, and Assistant Director of Video Production, Brian Pan.
"The Sound of the Seahawks will offer fans a truly unique view into the culture of the Seahawks organization, told from the distinct perspectives of different influential voices of the franchise, and underscoring the highs and lows that come with being part of an NFL team," said Down. "Our goal is to provide fans with unprecedented access, and to show them the amount of competitive spirit, preparation and collaboration that happens behind the scenes, beyond what fans see on gameday."