RENTON, Wash. – Today the Seattle Seahawks, in partnership with Virginia Mason, the Seahawks Official Health Care Partner, and CHI Franciscan, launch a month of cancer awareness activities to promote early detection through the NFL's Crucial Catch: Intercept Cancer initiative. To kick off the Crucial Catch campaign, representatives from the Seahawks, Virginia Mason and CHI Franciscan participated in a ceremonial raising of the Crucial Catch flag at CenturyLink Field. The Seahawks will host the team's annual Crucial Catch game on Sunday Night Football, October 11 vs. the Minnesota Vikings.
The Seahawks will also host more than 30 cancer patients and survivors from Virginia Mason, CHI Franciscan and the American Cancer Society in an exclusive pregame virtual viewing experience at the October 11 home game. The Pregame Huddle powered by Microsoft Teams is the Seahawks' exclusive pregame experience that takes these special guests onto the field for pregame warm-ups and creates real-time interaction with Seahawks players and coaching staff.
"Health screenings can be the game-winner in the fight against cancer because they can detect the disease early and allow treatment to begin quickly. We are eagerly teaming up with the Seahawks and CHI Franciscan to raise awareness about the importance of regular screenings. We also encourage everyone not to delay screenings or any medical appointments, especially during the COVID-19 pandemic when protecting personal health is a top priority," said Gary S. Kaplan, MD, Chairman & CEO, Virginia Mason Health System.
"Cancer is a disease that impacts so many individuals and families and we know that early detection can increase treatment options for patients," said Ketul J. Patel, CEO of CHI Franciscan. "Together with the Seahawks and Virginia Mason, we want to remind our communities to please schedule your screenings and not delay care, particularly because of COVID-19. As your partner in health, our facilities and providers are taking extra steps to ensure your safety and well-being."
To encourage scheduling regular healthcare screenings, fans will see a variety of colors throughout the campaign that represent multiple cancers that can be detected early, including:
Navy: Colon Cancer
Pink: Breast Cancer
Lavender: All Cancers
Teal: Cervical Cancer
Blue: Prostate Cancer
Gold: Childhood Cancers
White: Lung Cancer
The CenturyLink Field arch lights will also feature an array of these colors the week leading up to the game to represent the campaign.
In support of Crucial Catch, throughout the month of October, Seattle Seahawks will donate 12% of the proceeds from in-store Seahawks Pro Shop purchases of the official Seahawks Crucial Catch headwear and apparel to Crucial Cash. In partnership with Virginia Mason and CHI Franciscan, Crucial Cash funds will help local patients who cannot cover the incidental costs of cancer treatment. Fans will also be able to donate at checkout.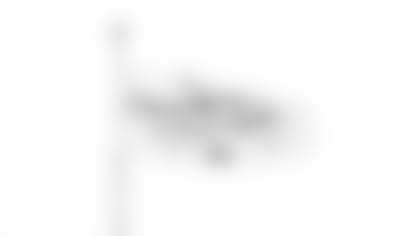 About Virginia Mason Health System
Virginia Mason, founded in 1920, is a nonprofit regional health care system based in Seattle that serves the Pacific Northwest. In the Puget Sound region, the system includes 336-bed Virginia Mason Hospital; a primary and specialty care group practice of more than 500 physicians; regional medical centers in Seattle, Bainbridge Island, Bellevue, Federal Way, Kirkland, Issaquah and Lynnwood; Bailey-Boushay House, the first skilled-nursing and outpatient chronic care management program in the U.S. designed and built specifically to meet the needs of people with HIV/AIDS; Benaroya Research Institute, which is internationally recognized for autoimmune disease research; and Virginia Mason Institute, which trains health care professionals and others from around the world in the Virginia Mason Production System, an innovative management methodology for continually improving quality, safety and efficiency. Virginia Mason online: VirginiaMason.org
Virginia Mason Health System also includes Yakima-based Memorial Family of Services and Yakima Valley Memorial Hospital, a 226-bed facility serving the Yakima Valley in Central Washington since 1950. Memorial Family of Services comprises primary care practices and specialty care services, including high quality cardiac care, a continuum of cancer care, hospice care, and advanced services for children with special health care needs. Memorial online: YakimaMemorial.org
CHI Franciscan is a Catholic nonprofit health system based in Tacoma, Washington, with $2.45 billion in total revenue and a team of more than 12,500 physicians, advanced practice providers, nurses, and staff who provide expert, compassionate medical care at 10 hospitals and over 220 primary and specialty care clinics throughout the greater Puget Sound. This includes St. Anthony Hospital, Gig Harbor; St. Clare Hospital, Lakewood; St. Elizabeth Hospital, Enumclaw; St. Francis Hospital, Federal Way; St. Joseph Medical Center, Tacoma; St. Michael Medical Center, Bremerton and Silverdale; St. Anne Hospital, Burien; CHI Franciscan Rehabilitation Hospital, Tacoma, and Wellfound Behavioral Health Hospital, Tacoma. Started in 1891 by the Sisters of St. Francis of Philadelphia, today CHI Franciscan is one of the largest health systems in Washington state. The system is comprised of more than 1,250 hospital beds and over 4,000 credentialed providers offering cardiovascular care, cancer care, orthopedics and sports medicine, neurosciences, women's care and other health care services. CHI Franciscan's mission is to create healthier communities, including caring for the poor and underserved. In fiscal year 2019, the organization provided nearly $200 million in community benefit—free, subsidized, and reduced cost health care and programs. Follow CHI Franciscan on Facebook facebook.com/chifranciscan, Twitter @CHIFranciscan and Instagram @chi.franciscan.