One of the best running backs in Seahawks history joins the show in the form of Curt Warner. Warner swaps stories with Steve Raible and Jim Zorn, shares what he's up to now, and more. Listen and subscribe to the Seahawks Stories podcast.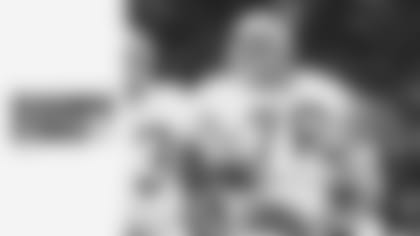 Listen To The Seahawks Stories Podcast
Hosted by the Voice of the Seahawks Steve Raible and Seahawks Legend Jim Zorn, Seahawks Stories features Seahawks Legends, and members of the Seahawks organization. The guys take you on a journey with your favorite players on their journey to the Seahawks, playing in the organization, transitioning to life after football and everything in between. Available on Spotify, Apple Podcasts, and wherever else you get your podcasts.
Coaching at Camas High School (03:25)
Coaching tips from Chuck Knox (08:06)
Skills as a running back (09:44)
Curt's ACL tear (12:23)
Curt's relationship with Chuck Knox (16:00)
Greatest memory of being a Seahawk (19:02)
What Curt is up to now (23:55)
Curt's broadcast career (25:52)
1983 win over the Dolphins in the AFC Divisional (28:10)