INDIANAPOLIS—Seahawks coach Pete Carroll and general manager John Schneider both met with the media on Tuesday at the NFL Scouting Combine, and in addition to covering topics ranging from free agency to the upcoming draft, they also gave health updates on a number of players who are rehabbing injuries from the 2019 season.
On a very positive note for Seattle's offense, Carroll and Schneider both expressed confidence that running back Chris Carson and tight end Will Dissly will both be ready for the start of the regular season. Carson, who has rushed for 2,381 yards and scored 18 touchdowns over the past two seasons, fractured his hip late in the season, and while he isn't able to do a lot yet, rehabilitation-wise, the prognosis on him is positive.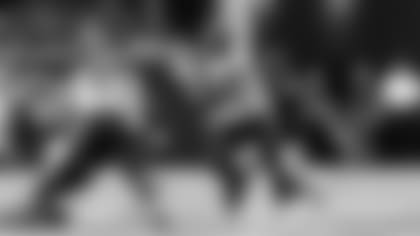 "Chris is doing really well," said Carroll. "There's not a whole lot Chris can do, so he hasn't done many things wrong. It's an injury that takes time. It's serious because it's a hip, but it's not serious in that we know what's going to happen. It's not displaced or any of that kind of stuff. We just need to wait it out, which is really hard for Chris because he's a workout maniac and loves to be in the weight room and all that. He's doing the best he can and he's done everything he can possibly do and we're just hoping he just doesn't overdue it, so we're trying to monitor that. But we're counting on a full recovery. He should be ready to go."
Dissly, meanwhile, is recovering from a ruptured Achilles tendon, his second significant injury in as many seasons having missed 12 games as a rookie with a knee injury. He too is on track for a full recovery prior to the season.
"Everything's going great, he's been doing a fantastic job," Carroll said. "He proved to us before that he knows how to just grit his way through this thing. He's doing marvelous work, so he'll be back. We've just got to take care of him when he gets back and hopefully he can find the sticking power."
Less certain is the status of running back Rashaad Penny, who tore his ACL late in the season, making a Week 1 return a potentially unrealistic goal. Assuming Penny isn't ready for the start of camp, he likely would open camp on the physically unable to perform list. 
"All reports are that he feels good, he's ahead of schedule as we always tell you," Carroll said. "He is working with our guys down in L.A. that we feel very strongly about that process. He's down there with Dissly working out and he is really optimistic about roaring back. He's an incredibly fit guy, so we will see if that can all work out for us in quick fashion."
Asked if Penny could be ready for the start of the season, Carroll said. "It would be an extraordinary accomplishment if he was ready by the time we got to camp and all that. So we will see what happens. We're not going to set any deadline on it, just see how he develops. But this is the kind of timing that might take in the PUP thing."
With Penny and Carson both coming back from injuries, Carroll noted that the Seahawks will likely need more depth at running back heading into the 2020 season.
Asked if there were concerns at running back, Carroll said there could be "depth wise, early on in camp. Homer did a great job for us, we're thrilled for what he added. Another young guy in this (2019) class, he's legitimately a factor. He's got some stuff that he does in his style that's different than the other guys that we really like. But we have to make sure that we have enough depth. Chris should be absolutely fine. We won't overdue it with him, he's had two great back-to-back seasons. We're going to take care of him throughout all the way to game time when it comes up, so that means we've got some spots available for guys to compete for, so we'll see how that goes."
Also recovering from an ACL injury is center Justin Britt, who is ahead of Penny's schedule having suffered his injury much earlier in the season.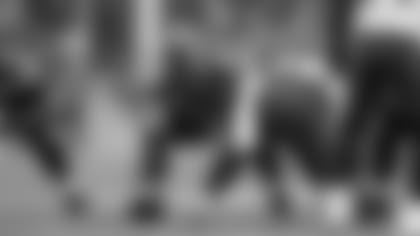 "He's doing great," Schneider said. "Yeah, he's doing a really good job. You know, my office is right above the weight room so I heard him in there the other day throwing weights around and listening to Metallica, or whatever he was listening to in there. He's doing a great job. That's an unfortunate thing for him, you know. But Joey (Hunt) came in and played real well. And (Ethan) Pocic can play there, as well."
Carroll also noted that second-year offensive lineman Jamarco Jones, who showed promise filling in at guard, starting at both spots during the 2019 season, is recovering from offseason shoulder surgery.
"We're counting on him to be very versatile and very much a part of the competition for all the play time," Carroll said. "He's worthy of that and he deserves that shot. He's got to get well. He's got a little shoulder work that he had done. He's got to come back strong from that, which he's working on all the way and should. But it's an exciting start for him."
Schneider also said that defensive end Jadeveon Clowney, one of Seattle's top priorities in free agency, did have surgery to address the core muscle injury he played through for much of last season. That recovery is not expected to affect his preparation for the 2020 season.
You can watch all of Pete Carroll's press conference below.