INDIANAPOLIS—While the NFL Scouting Combine is an event that focuses first and foremost about on the upcoming draft and the prospects who are in Indianapolis this week, free agency is also a big topic this week.
The new league year begins in mid-March, and with that comes the start of free agency, and with NFL general managers, as well as agents, all in the same city this week, there is more business to conduct that just draft evaluation.
Case in point, Seahawks general manager John Schneider noted that he'll meet this week with the agent of Jadeveon Clowney, the biggest name among Seahawks players who are set to become unrestricted free agent next month. Schneider addressed where things stand with Clowney, as well as a number of other pending free agents, when he met with the media at the combine on Tuesday.
"I had a checkout meeting with the majority of our unrestricted guys," Schneider said of the meeting he and Clowney had after Seattle's final game of the season. "We had a great talk. We'd love to have him back, obviously."
Of course, loving to have a player back and actually making that happen can be two different things. As Schneider noted, at this time last year, the Seahawks thought they were going to be able to re-sign Frank Clark, but with the pass-rush market heated up prior to free agency, the Seahawks couldn't get a deal done, eventually putting the franchise tag on Clark before later trading him to Kansas City prior to the draft.
"It's a landscape thing," Schneider said. "Trying to figure out—at this point last year, I thought Frank was going to be on our team. It's really a daily or weekly process of figuring out how you're going to put this thing together. We have some cap flexibility this year, which is great, but it's not just about this year. It's planning for next year and the following year as well. We have to be cognizant of where we're going."
Schneider and the Seahawks are hoping Clowney's experience in his one season in Seattle helps them re-sign the three-time Pro-Bowl defensive end.
"I think he came in, he loved the culture, loved the coaching staff, loves the chefs, loves our equipment guys," Schneider said. "He's a really fun guy. He's a blast to be around and I hope we can continue that. Super disruptive."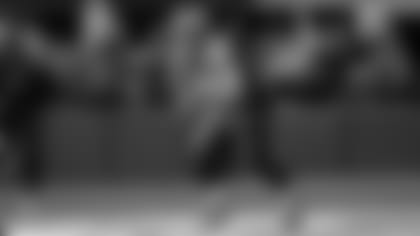 "He's a really fun guy. He's a blast to be around and I hope we can continue that. Super disruptive." -John Schneider on Jadeveon Clowney
And Clowney was indeed disruptive despite posting only three sacks, his lowest total since his rookie year. Schneider that sack total doesn't really factor into Seattle's evaluation of Clowney.
"It doesn't, because he's so disruptive," Schneider said. "When he comes off the ball and is using his hands—he's an incredible player, no doubt about it. Sack number wise, I think he had 8.5 a couple of years ago. He's the exact same player that he was in Houston."
Schneider also noted that Clowney had surgery on the core muscle injury he played through last year, and that everything went well. The recovery from that injury shouldn't affect Clowney heading into the 2020 season.
Here's what Schneider said when asked about some of Seattle's other free agents:
Schneider mentioned defensive tackle Jarran Reed and tight end Luke Willson as pending free agents that the Seahawks hope to bring back.
"We definitely want him back, absolutely," Schneider said of Reed. "Great guy. Great locker room guy."
On Marshawn Lynch, who came out of quasi-retirement to finish the season with Seattle, Schneider said he didn't know if the veteran back plans on playing in 2020: "I don't know that. We'll see how the offseason goes."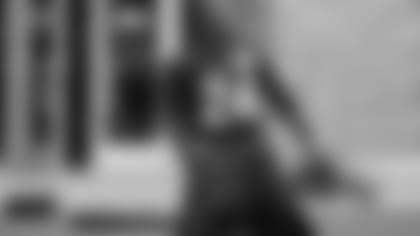 Right tackle Germain Ifedi is also a free agent, and while Schneider noted they don't yet know how things will play out with that negotiation, he did say that Ifedi continues to improve as a player and that he "he did a nice job" in 2019.
George Fant, Seattle's top backup tackle and also a big part of the offense as a sixth lineman/big tight end, is also a free agent, and Schneider noted it's hard to know what Fant's market will be like given his unique position.
"It's hard, because he's been playing that tackle eligible position, playing the big tight end spot," he said. "That's a difficult one to try to figure out, but I think we'll have more clarity the closer we get to the three-day (negotiating) period."
Asked about linebacker Mychal Kendricks, who is also set to become a free agent and who is coming off of a season-ending knee injury, Schneider said, "We'll see how that goes. We'll see how the rest of the spring goes. I don't have an answer for you right now."
Schneider also noted that he doesn't expect the Seahawks to use the franchise or transition tags this offseason.
Watch the full press conference below.