Due to the ongoing COVID-19 crisis, the Hall of Fame Enshrinement Festival, including the Hall of Fame game between Dallas and Pittsburgh, will take place August 5-9, 2021, the Pro Hall of Fame announced Thursday. That will mean a much larger than usual Hall of Fame enshrinement ceremony, with the 2020 and 2021 classes both being honored the same weekend.
Hutchinson, a 2001 first-round pick, was a three-time All-Pro and three-time Pro Bowler in five seasons with the Seahawks, and along with fellow Hall of Famer Walter Jones, he helped anchor the best offensive line in team history.
Hutchinson was one of five modern era selections for the 2020 Hall of Fame Class along with safety Troy Polamalu, receiver Isaac Bruce, safety Steve Atwater and running back Edgerrin James, who finished his career in Seattle, playing seven games for the Seahawks in 2009.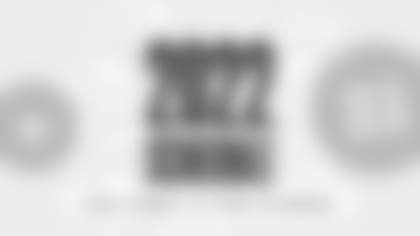 Sync The 2022 Schedule To Your Calendar
Subscribe to Seahawks events and the 2022 Schedule will download right to your calendar when it is announced.