After snapping a two game skid, the Seahawks look to start stacking wins against the Panthers. Jen Mueller and John Boyle preview Sunday's matchup at Lumen Field. Today's show: Geno's Command (03:23), Completion Percentage (06:07), DK Metcalf and Tyler Lockett's Practice Habits (12:26), Panthers under Steve Wilks (14:47), Cornerback Battle (17:59), and Two Things We Need to See (25:18).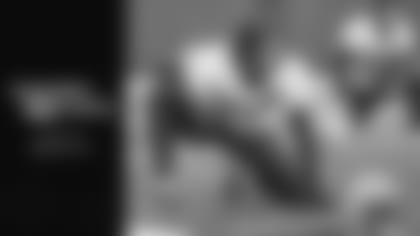 Listen To The Seahawks Insiders Podcast
Hosted by sideline reporter Jen Mueller and Seahawks Senior Digital Media Reporter John Boyle, the Seahawks Insiders podcast takes an in-depth look at each week's Seahawks game and analyzes the previous week's matchup. Available on Spotify, Apple Podcasts, and wherever else you get your podcasts.
Geno's command (03:23)
Completion percentage (06:07)
DK Metcalf and Tyler Lockett's practice habits (12:26)
Panthers under Steve Wilks (14:47)
Cornerback battle (17:59)
Two things we need to see (25:18)
Seahawks linebacker Uchenna Nwosu visited the Boys and Girls Club where he talked about how reading is important, gave each student books, and unveiled the NWOSU reading corner on December 5, 2022.