The Week 5 playlist features a tribute to guitar legend Eddie Van Halen, a nod to this week's anthem singer, Seattle native Austin Jenckes, and plenty of other songs that will get you ready for kickoff.
The Spotify playlist artwork was originally created as a commemorative ticket for Seahawks Season Ticket Holders, available within the Seahawks mobile app.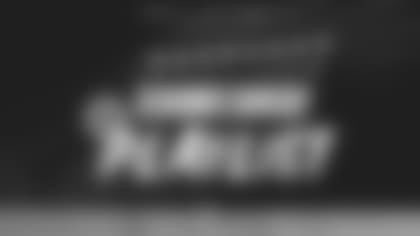 Follow the Seahawks Gameday Playlist on Spotify
Follow this playlist to hear what the Seattle Seahawks will be listening to all season long, curated by DJ Supa Sam, the official DJ of the Seahawks. Now playing: Week 1 at Colts
The Seahawks take on the Minnesota Vikings this Sunday at 5:20 p.m. on NBC.
Gameday Playlist: Week 5
Zayde Wolf – Let's Go
Motley Crue – Kickstart My Heart
Austin Jenckes – Ride Away
Van Halen – Jump
The Impressions – We're A Winner
Pop Smoke – Dior
Pickle – Like That
Future – Life Is Good (feat. Drake)
Tiësto, SWACQ – Party Time
THE SCOTTS, Travis Scott, Kid Cudi – THE SCOTTS
LL Cool J – Mama Said Knock You Out
Migos – Need It (feat. Young NBA)
The Doors – Light My Fire
Esterly, Vo Willams, Austin Jenckes – So Alive
Oh The Larceny – About To Get Crazy
Naughty By Nature – Hip Hop Hooray
Kenny Chesney – American Kids
MC Hammer – U Can't Touch This