SEATTLE, Wash.– CenturyLink, Inc. (NYSE: CTL) awarded Seattle Seahawks fan Trevor Feeney with $5,000 today as part of the CenturyLink QB Challenge during the Seahawks-Browns game at CenturyLink Field. Feeney took home the money after throwing a football through a target 10 times in 20 seconds.
Feeney was randomly selected to be a contestant in the CenturyLink QB Challenge, a contest held during each Seahawks home game. Participants have 20 seconds to throw 10 footballs through a target to claim the prize. The *CenturyLink QB Challenge *has run throughout the entire 2015 season.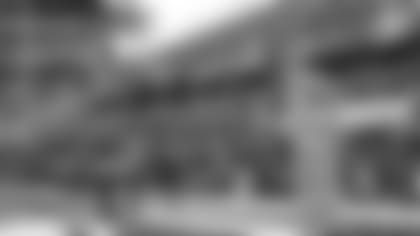 About CenturyLink
CenturyLink is the third largest telecommunications company in the United States and is recognized as a leader in the network services market by technology industry analyst firms. The company is a global leader in cloud infrastructure and hosted IT solutions for enterprise customers. CenturyLink provides data, voice and managed services in local, national and select international markets through its high-quality advanced fiber optic network and multiple data centers for businesses and consumers. The company also offers advanced entertainment services under the CenturyLink® Prism™ TV and DIRECTV brands. Headquartered in Monroe, La., CenturyLink is an S&P 500 company and is included among the Fortune 500 list of America's largest corporations. For more information, visit www.centurylink.com.