Now that the 2020 NFL season has officially come to an end with Tampa Bay winning Super Bowl LV earlier this month, it's time to look ahead to the offseason that will help shape Seattle's success in the 2021 season. With free agency beginning next month, and the draft to follow later in the spring, Seahawks.com is taking a position-by-position look at where the team stands. So far we've covered the offensive and defensive lines, tight end and linebacker, and today we take a look at where things stand at running back. Tomorrow we'll turn our attention to defensive back.
2020 Recap
The Seahawks threw at a higher rate, particularly early in the season, than they have in the past, but while that meant fewer carries for the running backs, that didn't mean Seattle's backs weren't effective when they touched the ball.
Chris Carson, who missed four games due to injury, averaged a career-best 4.8 yards per carry, rushing for 681 yards and five touchdowns on 141 carries, and he was more involved in the passing game than ever, catching 37 passes for a career-best 287 yards and four scores. Carlos Hyde also battled injuries, missing six games, but he too was solid when available, rushing for 356 yards and four touchdowns on 81 carries.
Rookie DeeJay Dallas showed promise in limited opportunities, and was a big contributor on special teams, and the same was true of second-year back Travis Homer, though he only appeared in nine games due to injuries. Alex Collins, meanwhile was a bright spot as a midseason addition who bounced back and forth between the practice squad and gameday roster.
As you may have noticed above, injuries were an issue for the Seahawks at this spot, particularly midseason when Carson and Hyde were sidelined at the same time, and that factor, Seahawks coach Pete Carroll said, did contribute to the offense getting away from the running game more than it should have.
Biggest question to answer this offseason: Will the Seahawks re-sign Chris Carson?
Carson, a seventh-round pick in 2017, has been Seattle's leading rusher each of the past three seasons, including rushing for 2,381 yards and 16 touchdowns in his two healthiest seasons in 2018 and 2019. When healthy, Carson has been on the NFL's best backs, but now the Seahawks have a decision to make as he is set to become an unrestricted free agent when the new league year begins.
Carroll has said on a few occasions that he hopes to get Carson back, but as is always the case in these situation, Carson's value on the open market will help determine if the Seahawks can afford to bring him back or not, and nobody, his current team included, is going to fault a player for taking the most money he can, particularly at a position that tends to have a shorter shelf life.
"Chris is really one of us and he has fit into the program great," Carroll said late in the season. "But I do know Chris has got to look out for himself, he's got to see what the situation. But we would love for him to be with us. He has been a terrific part of our team, and hopefully we can keep that going. I mean, in my mind, I can't imagine anything else happening, but from the business side of it, you know, he's got a chance to just see what's going on, so then hopefully we'll be able to figure it out and keep him."
And Carson isn't the only running back headed towards free agency; Hyde too will become a free agent in March, meaning the Seahawks could possibly lose both of their top two rushers from 2020.
The Seahawks still have talented options at running back even if they were to lose that duo thanks to recent draft picks Rashaad Penny, who missed most of last season due to an ACL injury sustained late in the 2019 season, Dallas and Homer. They could also look to bring back Collins, and they could always look to add more there in free agency or the draft. But regardless of their depth there, heading into 2021 without Carson would represent a big change for the offense and would require someone stepping up in a big way to fill those shoes.
Another goal for 2021, Carroll said, will be carving out a more defined third-down back role, one that could fall to an existing player like Dallas, who has receiver experience, or Homer, or the Seahawks could look to add a player who fits the bill.
"We would really like to see if we can develop a third-down factor from the running back spot," Carroll said. "A guy that can really feature there, more so to help us on third downs."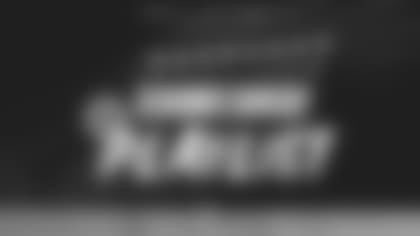 Follow the Seahawks Gameday Playlist on Spotify
Follow this playlist to hear what the Seattle Seahawks will be listening to all season long, curated by DJ Supa Sam, the official DJ of the Seahawks. Now playing: Week 1 at Colts
Biggest reason for optimism in 2021: Rashaad Penny coming off a healthy offseason.
Penny's role in 2021 will likely be somewhat dependent on what happens with Carson in free agency, but whether Penny is the No. 1 back because Carson signs elsewhere, or providing the 1-2 punch the Seahawks had with those two in 2019, he figures to play a significant role in Seattle's offense.
And a fully-healthy Penny could provide a big spark to the running game if he is able to look like the player he was in 2019 prior to tearing his ACL late in the season. Penny did return from that injury late last season, but had only 11 carries in three games.
With the ACL injury further behind him, the Seahawks and Penny will be looking for him to get back to the pre-injury form that saw him gain 233 scrimmage yards and score three touchdowns in his final two games prior to his injury.
Seahawks.com's John Boyle takes a look at the players, plays and trends that stood out over the 2020 season. Full story » https://shwks.com/qxc3h