Now that the 2020 NFL season has officially come to an end with Tampa Bay winning Super Bowl LV, it's time to look ahead to the offseason that will help shape Seattle's success in the 2021 season. With free agency beginning next month, and the draft to follow later in the spring, Seahawks.com is taking a position-by-position look at where the team stands. So far we've covered the offensive and defensive lines, as well as tight end, and today we focus on linebacker. Check back Monday as we turn our attention to running back.
2020 Recap
Linebacker was one of Seattle's top position groups in 2020, even after losing strongside linebacker Bruce Irvin to an ACL injury in Week two. Leading the way, as has been the case for nearly a decade, was the standout play of Bobby Wagner and K.J. Wright.
Wagner once again earned first-team All-Pro honors—his sixth first-team nod in the past seven seasons—while K.J. Wright, the only player in the league to record double-digit tackles for loss and passes defensed in 2020, had one of the best seasons of his career despite moving to strongside linebacker, a position he hasn't played since early in his career. Rookie Jordyn Brooks, who moved into the starting weakside role after Irvin's injury, had a very promising rookie campaign, finishing the season with 38 tackles in his final six games.
Wagner and Wright's durability meant the linebacker depth wasn't tested much beyond those two and Brooks, but also worth noting for his play last season is Cody Barton, who was a standout on special teams, recording 16 tackles, the second most in the NFL.
Biggest question to answer this offseason: Will K.J. Wright be back for an 11*th*season?
At the end of the 2018 season, there was plenty of speculation that K.J. Wright had played his last game as a Seahawk. Wright battled injuries in 2018 and was heading into free agency, but instead of moving on, he and the Seahawks struck a two-year deal that kept him in Seattle, and Wright responded with two of the best seasons of his impressive career. And now, 10 seasons into a career that will see Wright remembered as an all-time great Seahawk, he is again set to become a free agent when the new league year begins in March.
Wright made it clear after the season that he hopes to be back, and Seahawks coach Pete Carroll also expressed a desire to re-sign Wright.
"He had a great year," Carroll said. "He was a factor all year long—in the running game, in passing game, so many timely plays he made. He had a terrific season, he had maybe his best season. So I'm hoping he's coming back and playing for us and we've got a real clear-cut role for him. It doesn't matter how old he is, how many numbers he's got, it's how he plays, and he played really good."
Of course, wanting a player back and being able to make it happen within the restraints of the salary cap aren't always the same thing, so as much as both sides want it to happen, Wright's future will be one of the biggest question marks about Seattle's defense until he makes a decision in free agency.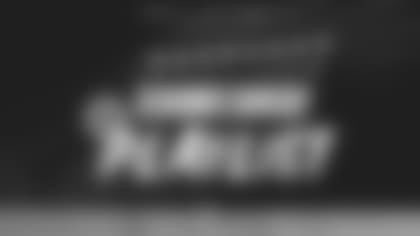 Follow the Seahawks Gameday Playlist on Spotify
Follow this playlist to hear what the Seattle Seahawks will be listening to all season long, curated by DJ Supa Sam, the official DJ of the Seahawks. Now playing: Week 1 at Colts
Biggest reason for optimism in 2021: Brooks' late-season surge.
Maybe the best answer for this category is: Bobby Wagner is still on the team. But getting past the obvious factor of having a future Hall of Famer at middle linebacker, another reason for the Seahawks to really be excited about their linebacker group is the play Brooks showed down the stretch in 2020.
Seattle's veteran depth, as well as an early-season knee injury, kept the first-round pick from making big contributions early in the season, but once he took over the starting role at weakside linebacker, he showed the type of speed and playmaking ability that made the Seahawks like him so much in the draft.
Despite not being an every-down player—Wright and Wagner stayed on the field in nickel packages—Brooks recorded 8 or more tackles in four of his final six games.
"He's a fine football player and he's really going to be a big factor," Seahawks coach Pete Carroll said in his end-of-season press conference.
Seahawks.com's John Boyle takes a look at the players, plays and trends that stood out over the 2020 season. Full story » https://shwks.com/qxc3h