SEATTLE—The Seahawks improved to 2-0 this preseason with a 20-13 win over the Minnesota Vikings on Friday night at CenturyLink Field, a victory that featured more strong play in all three phases of the game, a second straight standout performance from Kasen Williams, and continued excellence from two of Seattle's top offensive players, Russell Wilson and Doug Baldwin.
Here are six rapid reactions to Seattle's victory:
1. Wilson To Baldwin? Yeah, That Still Works.
Not that there was much concern about the pass-and-catch duo that has been a huge part of Seattle's offense for five years, but Friday's game served notice that Wilson-to-Baldwin is still an awfully effective method of advancing the ball down the field. Baldwin, who finished with four catches for 69 yards, all in the first quarter, started his day with a spectacular leaping grab. He also had a 37-yard catch and run, getting wide open by turning around Vikings corner Mackensie Alexander with a double move.
"I had a lot of fun," Baldwin said of his performance. "I got tackled really hard one time, so it is a welcome back to football. It's not the offseason anymore. I am excited to be back out there with my teammates more than anything on the football field, playing and doing what we love."
Wilson, meanwhile, was 13 for 18 for 206 yards and two touchdowns, good for a 147.0 passer rating.
"I felt great and super in-tuned," Wilson said postgame. "I am ready to roll. I am excited about the season and just taking one game at a time. All the preparation, you know, that's where the separation is. Just continue to work and work and take it one game at a time, not being too high, not being too low. We are excited. We have a lot of talent and those guys make it easy on me. It's not only me, it's those guys making plays."
2. Rookie Shaquill Griffin Was Busy. 
As was the case last week, Shaquill Griffin stayed in the game longer than most of Seattle's defensive starters, and the rookie cornerback was tested often. If Griffin does end up winning a starting job or a big role on defense, getting a lot of action is probably good for him, because as other starting cornerbacks can attest, teams tend to shy away from Richard Sherman, meaning a lot of action for whoever is on the other side of the field.
Griffin's busy day produced somewhat mixed results; he did give up a few catches, but mostly on underneath routes, and most importantly, he didn't get beat deep. The one time the Vikings took a shot down the sideline at Griffin, he was in position to break up the pass, and he also had a nice pass breakup on a slant route.
"I was impressed with his mentality because they come out and they throw a couple balls at him," Seattle head coach Pete Carroll said of Griffin's day. "He got shoved a little bit on one, he's there on the other one and they catch it, and then when the quarter turns around they come after him — double move him with the same look seeing if they can get him biting, he's right on top and made the play. They came after him again downfield and made another play on the deep ball. I think he knocked a ball away on a shorter pass.
"He did that, but more than that his mentality. He was having fun playing football. He was competing and battling and listening to the coaching and all of that and very receptive. He was fine. He was fine with it, so that's a big deal."
3. Kasen Williams Continues To Shine.
On a contested ball down the left sideline, Kasen Williams leapt into the air to haul in a spectacular grab.
A week after a breakout game against the Chargers, Williams, who started the game with the Seahawks in a three-receiver set, had another impressive outing. Williams began his day with the aforementioned one-handed 27-yard grab on Seattle's first possession, a drive he capped with another contested catch, a 1-yard touchdown on a fade pass from Wilson.
"Again, Kasen just made a couple great plays," Carroll said. "He had almost a hat-trick there with the great catch and then the touchdown and then he comes back and makes the kickoff coverage tackle, which was exciting."
As Carroll notes, for as good as Williams was as a receiver, again, what might be just as important for a player battling for a roster spot was what he did on special teams. Lining up on the coverage team on Seattle's first kickoff, Williams made a tackle at the 12-yard line to give the Vikings poor field position.
"Honestly, that was one of the most important parts for me," Williams said. "You can make all of the offensive plays in the world, but I know just from being on this team that you're only going to make the team if you're making special teams plays, so that kickoff was huge for me."
4. The Seahawks Are Really Deep At Running Back.
With Thomas Rawls sitting out Friday's game, Eddie Lacy got the start and did some good things, rushing for 20 hard-fought yards before coming out of the game early. But what really stood out with C.J. Prosise also being held out of the game was the Seahawks' depth in the backfield, with Chris Carson, Mike Davis and Alex Collins all making significant contributions.
Carson, who had two touchdowns last week, rushed for 27 yards on six carries, and also had a big third-down catch on a Wilson scramble to extend an eventual touchdown drive. Davis, meanwhile, finished that drive with a 22-yard touchdown reception on a screen pass, and rushed for 37 yards on six carries. Collins did work on the ground and as a pass catcher, gaining 58 yards on 10 carries, fumbling once, and adding 35 yards receiving on four catches.
Said Carroll: "Eddie ran hard, Chris ran hard, and we saw Mike Davis flash too again really in a good way and then to finish it off Alex helped us run the clock out, which was great in the fourth quarter."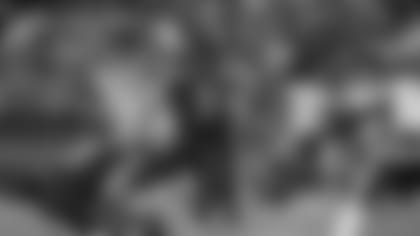 5. Blair Walsh Has Been Impressive So Far.
After making all eight of his kicks last week—two field goals and six extra points—Blair Walsh finally missed in Friday's game, but it was a 53-yarder that bounced off the cross bar. Following that miss, Walsh nailed a pair of 52-yard field goals against his former team, further demonstrating why the Seahawks are excited about their new kicker. And Walsh's success hasn't been limited to place kicks in these two games; he has also been very accurate in training camp, and has also shown a big leg on kickoffs, as well as the ability to kick high, shorter kickoffs when the Seahawks want to try to let their coverage team pin an opponent deep.
"Fired up for Blair, he had a good game," Carroll said. "Almost had a huge game if we had made that one that hit off the crossbar. [The Vikings] were giving him a hard time, you know, they were rousing them a bit and all that, so he was just having a little fun with it. He's a really good competitor, I like his mentality, and I think we're really fortunate to have him."
6. Seattle's Coverage Units Look Very Good.
Carroll noted earlier in camp that one goal during the offseason was to improve on special teams, and while it's still early, it appears the Seahawks may have accomplished that goal. Most notably, the Seahawks were very good on kick coverage Friday, including tackles inside the 15-yard line by Williams and J.D. McKissic, and a forced fumble by Carson that David Bass recovered, setting up an eventual field goal. 
"A lot of really good kickoff and punt return coverage again," said Carroll. "The teams guys are doing some good stuff."
RELATED
Game action photos from the Seahawks' 20-13 victory over the Minnesota in Week 2 of the 2017 preseason.