In the closest thing to game action so far in training camp, both quarterbacks competing for the starting job came out looking sharp as the Seahawks held a mock game at Lumen Field. 
Through the first week and a half of camp, the defense has at times gotten the better of Seattle's offense, but both Geno Smith and Drew Lock led efficient scoring drives to start their work on Saturday in a scrimmage that the blue team, made up primarily of starters, won 17-13 over the green team. 
As has been the case in camp so far, Smith got the first look with the starters, and he led a 75-yard scoring drive on which he completed 6 of 8 passes for 56 yards, with Rashaad Penny finishing the drive with a 1-yard touchdown run. Smith then led the No. 2 offense to a field goal before Drew Lock took over with the No. 1 offense.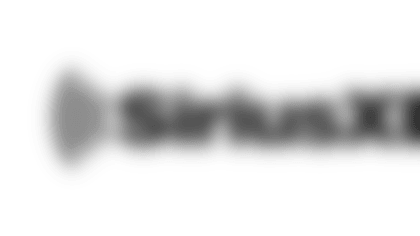 SiriusXM - Special Offer on Platinum or Platinum Streaming
The ultimate entertainment experience. Featuring our expertly curated ad-free music and exclusive artist-created music channels, our premium sports coverage with live play-by-play from every major sport, and sports talk, including all of our official league and college conference channels. Season Ticket Members can take advantage of a special offer on Platinum or Platinum Streaming subscriptions from SiriusXM. Click the link below to redeem.  
Terms: This offer is valid for currently inactive radios and streaming accounts only.
On consecutive drives, one with the No. 1 offense and one with the 2s, Lock led two touchdown drives, completing 10 of 10 attempts, including a 20-yard touchdown pass to Cody Thompson that required some great concentration by Thompson to haul in a deflected ball, and a bit of luck for the ball to find Thompson after it initially hit Tariq Woolen, who was in perfect position to break up the pass. 
Lock completed his next two passes on his third possession, making him 12 for 12, before finally throwing an incompletion when Thompson fell coming out of his break. 
In all, the offense was sharp in the first half of the mock game, with Lock also leading a field goal drive at the end of the half. Neither offense was able to do much in the second half—which was actually only one quarter—with the only score coming late when a Jacob Eason-led drive ended in a field goal after the offense got a short field thanks to a Coby Bryant pass breakup on fourth down.
Lock finished his day 18 for 27 for 185 yards and a touchdown, while Smith was 10 for 19 for 94 yards, and neither had a turnover—though Woolen was adamant after the game that he had a interception on Smith deep ball to Marquise Goodwin that was ruled incomplete.
"The first half was pretty crisp, looked sharp, and there were a lot of good things," Seahawks coach Pete Carroll said. "I thought that we got to throw the ball around the yard a lot. There were a lot of good looks for the quarterbacks and the receivers. I was really happy to see that DK (Metcalf) got some balls, Tyler (Lockett) got some balls, the tight ends got some, and a little bit of everything happened today, which was good. A couple of the young guys got some. We didn't see as much of the running game as we have been working on, but still, it was a really good solid day… It was a really solid day for us. It was really good for the defensive side of the ball to work all of the mechanics with Clint (Hurtt) and his coaches. We did it exactly like it is game time stuff and everything worked out really well. It was a good first outing for us, so we made a lot of progress today and I'm happy with that."
Asked specifically about the play of his quarterbacks, Carroll said, "It looked like they threw the ball pretty well. The way it worked out, Drew had some more opportunities, but I thought that they threw the ball really nice in the controlled stuff and underneath. We were clean with the ball coming out, the protection was good early, so it will give us a good chance to see them. If you noticed that both guys got to work with the first O-line today and the first receivers, so it will be a nice chance to compare these guys."
Smith echoed his coach's sentiment that things started off well for the offense, but then stalled out in the second half of the game.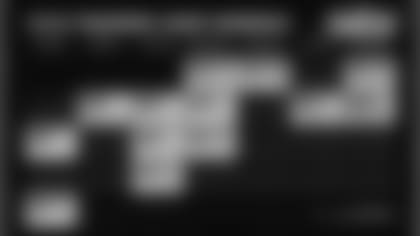 "I feel like we started out really well," he said. "I think the first two drives we had things moving. I thought we started pretty well. Then, I think we had a few mistakes here and there, and some of that's to be expected. By the sixth day of camp, things are kind of piling up with the install, so, we have a few things that we have to clean up. But overall, I love the effort, I love the way guys competed, I feel like it was clean, and most importantly there weren't any injuries that I saw."
Smith, like Lock, is obviously hoping to win the starting job, and he knows he can only control his own performance, not the decision the coaches ultimately make, but he made it clear Saturday that no matter what happens, he's going to be fully supportive of Lock.
"I think Drew played really well, and I will go on record to say that I have his back," Smith said. "No matter what, I have Drew Lock's back. I want that to be known. We're teammates, we're competing, but we're in the same offense, we're in the same room, and we're going to make each other better."
Asked about Smith's comments, Lock made it clear he feels the exact same way.
"It means a lot, and that's the exact same thing that I would say up here," Lock said. "I went through that with Teddy (Bridgewater) last year. When Teddy got announced as the starter in Denver, I did everything I could for him throughout the week and even on game days, and I would do the same here. I'll go on the record saying that I'd have Geno's back and I do everything I can throughout the week to make him feel good going into game day on Sunday. That's what that job is, and I'd give everything I've got for him if that didn't be the case."
Lock's day was no doubt a positive step for him as he battles for the job, but as he has said all along, his competition is more with himself every day than with Smith.
"I feel like it's a competition against myself every day," he said. "My job and my thought process is coming out and trying to be the best me every day, and if I do that all of camp, and a decision is made one way or another, I'll feel good about what I did."
1. The receiver depth stood out.
Smith started his day throwing often to DK Metcalf and Tyler Lockett, which is hardly a surprise given that those two make up one of the best receiver duos in the NFL. But after that initial drive, Seattle's receiver depth began showing up and, as has been the case throughout camp, it's apparent that the Seahawks have a lot of depth at that position even with last year's second-round pick, Dee Eskridge, still sidelined by a hamstring injury.
Cody Thompson turned in the play of the day, hauling in a long touchdown reception despite great coverage from Tariq Woolen, and he also had two other catches, finishing with 43 yards. Marquise Goodwin, who has been solid throughout camp, added four catches for 33 yards, and rookie Dareke Young had a couple of nice grabs as well, gaining 29 yards on those two catches. Fellow rookie Bo Melton nearly had the biggest play of the day after getting open deep, but on a throw he said he wishes he could have had back, Lock just barely overthrew Melton for an incomplete pass.
2. The Seahawks came out of the mock game pretty clean.
As is the case with preseason games, one of the biggest goals of a scrimmage is to just come out of it healthy, and for the most part the Seahawks were able to do that on Saturday. Defensive end L.J. Collier left practice early and Carroll said he "tweaked his elbow a little bit," but otherwise Carroll said there were no new injuries to report.
The Seahawks were without a handful of players who are recovering from injuries including cornerback Sidney Jones IV (concussion), linebacker Jordyn Brooks (hamstring) and receiver Dee Eskridge (hamstring).
3. A familiar face on the field before the game.
The Seahawks welcomed a very well-known visitor as they warmed up for the game, with former All-Pro cornerback Richard Sherman making an appearance on the field. Sherman, who was a big part of one of the best defenses in NFL history, Seattle's Super Bowl winning 2013 squad, and who was a three-time first-team All-Pro as a Seahawk, spent his first seven seasons before signing with the 49ers in 2018, and with Tampa Bay last year. Sherman has not official retired but has signed on to be a part of Amazon Prime's Thursday Night Football coverage.
Sherman spent time on the field chatting with players and coaches, then had a conversation with Pete Carroll before the team headed into the tunnel prior to the game.
Our beloved season ticket holders came to support the team as the players geared up for their mock game tomorrow.