In March, defensive endQuinton Jefferson signed with Seattle - joining the team for the third time after spending the last two seasons with the Buffalo Bills and Las Vegas Raiders respectively. Coming off a career-high 4.5 sacks with the Raiders in 2021, Jefferson is prepared for the 2022 season. Preseason may be meaningless to some, but Saturday's preseason opener at Pittsburgh means the first return to Jefferson's hometown since 2019. 
The name of the stadium may have changed, but to Jefferson, it's all the same. Formerly known as Heinz Field, the Seahawks will be the first opponent the Steelers will host at Acrisure Stadium. Over a decade ago, Jefferson was a star at Woodland Hills High, 15 minutes away from the stadium that hosts the Western Pennsylvania Interscholastic Athletic League Championship. The 2011 graduate would play in two championships at Heinz, gracing the field of his childhood team. The University of Maryland alum was selected by the Seahawks in 2016 with the 147th overall pick.
In 2019, the Seattle Seahawks faced the Pittsburgh Steelers, giving Jefferson his first chance to play against his hometown team in the NFL. Jefferson discussed his enthusiasm and focusprior to the game.
"I already told my family it's a business trip," he said. "I'm going to make a little bit of time on Saturday to see them. But they know it's a business trip. My focus is on football and will be on football. It's a dream come true. That's honestly like a dream to go back there and play against the Steelers, that's something I always wanted to do. It's going to be super cool. We were in there every year playing there in high school in the championship. It's going to be dope to go back there. I'm going to have a bunch of family there. I can't wait."
Jefferson aided the Seahawks in defeating the Steelers 28-26 on the road, recording a tackle. Fast forward to present day, as Jefferson walks the locker room during day seven of training camp eating a snack. While Jefferson is preparing for his third stint in the building, things are different this time around - in a good way.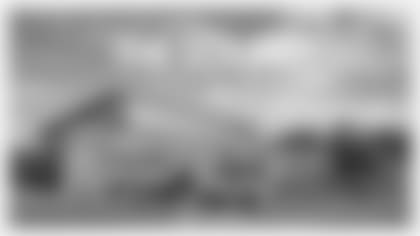 Watch The Latest From The Sound
Watch the latest from the season-long docuseries featuring unprecedented access and stories from inside the Virginia Mason Athletic Center like you've never seen before. This is The Sound of the Seahawks.
For starters, Jefferson's former defensive line coach Clint Hurtt is now defensive coordinator, a major factor in Jefferson returning in free agency.
"This felt right," Jefferson said. "You've got Coach (Clint) Hurtt here, he was with me for three years as my D-line coach. He and I have a really good relationship and understanding. I know he's going to utilize me well and bring out my best abilities. I'm excited to come in, contribute to a young front that has a lot of ability, and bring some maturity and vet savvy to the group."
After recording 23 combined tackles and 3.0 sacks for the Buffalo Bills in 2020, Jefferson had a career-year with the Las Vegas Raiders in 2021. 
"When I went to Buffalo, I did question myself," he said. "They had me out of position, they had me playing nose guard the majority of the year - you see me, I'm not a nose guard. It was great to get a staff of guys who believe in me, see my talent, and that's the whole thing about getting put in position to succeed. And that's why I had a great season. Big Al (Woods) did 13 (seasons), I can do 13."
2021 saw Jefferson start all 17 games for Las Vegas, after just fourstarts in Buffalo. Seattle is looking for Jefferson to bring his skills and veteran presence to a young budding Seahawks defensive line.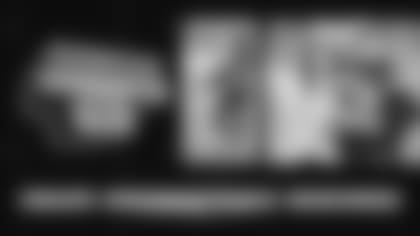 Create Unforgettable Memories
Upgrade your Seahawks gameday with a unique and unforgettable experience at Lumen Field! Kick field goals, have your photo taken at midfield, witness the 12 Flag Raising up close, and more this season!
"They got a lot of talent, the biggest thing is just harnessing that talent," said Jefferson "Actually we were just talking about that today, the biggest thing with D-lines is everybody being on the same page and being cohesive. It's not about one guy, it's about a unit. When you rush together as a unit, everybody eats, you got tohave that mentality. You got tpbe selfless, you got tobe willing to sacrifice for your brother and know he'll do the same thing for you. It's the first couple of days in pads, and we're all really getting the flow, but I feel like again, we just got tokeep practicing, talking, communicating, being on the same page and the sky's the limit."
Later this week the team will make the flight to Pittsburgh to kick off the preseason. 
"I'm going togo see my mom, give her a big hug, see my dad," said Jefferson "Go see my siblings, might get some wings from Hook Fish & Chicken, them joints be going crazy. Yeah, just really enjoy my family, I'm out here on the west coast primarily, so I haven't been back home since the last time we played the Steelers. So being able to see my family is always great."