The Seahawks were back in action on Friday following an off day, and so too was head coach Pete Carroll, who missed the previous three practices after testing positive for COVID-19 on Sunday.
"It's really good to be back out here," Carroll said while wearing a mask during his post-practice press conference. "I missed the crap out of being out here. It was so much fun today. Practice went way too fast. I'm feeling great, I never did feel really bad. I just had a couple of symptoms that tipped it off and away we went."
After two physical days in pads earlier in the week, Friday's practice was lighter as the Seahawks prepare for Saturday's mock game at Lumen Field (tickets available here), an important part of the evaluation process for coaches heading into the season.
"We got a big game tomorrow," Carroll said. "This is a big deal. And going to Lumen Field to play some football is really the best test that we'll have, it'll be the best look at everything. It's kind of like the exam here based on the first couple of weeks of practice. And so the coaches and the players are all looking forward to it."
In addition to Carroll's return, here are five other observations from the seventh practice of camp:
1. The tights ends were all making plays.
The Seahawks added Noah Fant in a trade this offseason, and the former first-round pick is expected to be one of the offense's top weapons, but he's hardly the only threat at tight end, a fact that was evident on Friday as several tight ends showed off their pass-catching ability.
Tyler Mabry got things started with a nice grab over the middle on a quick pass from Drew Lock, then not long after in a goal-line drill, Colby Parkinson used his 6-foot-7 frame to go over a defensive back and haul in a touchdown catch. Mabry added a couple more nice catches , then in a seven-on-seven period Will Dissly had three receptions in quick order.
"These guys can all play, they all bring special talents," Carroll said. "… One of the bigger surprises is that Colby Parkinson is just better. He's just better. He's physically rounded his body out. He's been working really hard on his strength stuff, but now it's become part of his movement and his power coming off of the line of scrimmage. He's blocking well.
"The tight end group is a really good group. We're going to them, we're using them, we're looking to fit them into everything we're doing, and there's no reason for us not to think that way. The guys are well-equipped, they're really smart, they've all got a little uniqueness to them, which we love. It's a terrific position."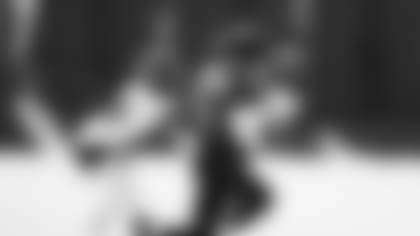 2. Drew Lock can get the ball out quickly.
As Carroll himself noted, Lock has been impressive when he's outside of the pocket, both as a passer and a runner, but with a strong arm and quick release, he also looks like he has the potential to be very dangerous in the quick passing game. That showed up a few different times on Friday, including a quick strike to Mabry for a big gain, and a slant to Fant that the tight end was able to catch on the run to gain extra yardage.
As Carroll put it, Lock, "has a really quick trigger, his ability to release the football shows up."
3. Don't sleep on Joel Iyiegbuniwe?
Iyiegbuniwe, a free-agent addition this offseason, was mostly known as a special teams standout during his four seasons in Chicago, but he came to Seattle in part because he wanted a chance to compete for time on defense. And while Jordyn Brooks and Cody Barton have been the starting inside 'backers throughout camp, Iyiegbuniwe got his shot with the No. 1 defense Friday while Brooks is out with a hamstring injury, and he showed off plenty of playmaking ability.
Early in practice Iyiegbuniwe showed off his coverage skills, breaking up a pass intended for Fant, and later he made a couple of nice plays, one in red-zone drills when he made a stop at the goal line, and another where he shot into the backfield for a "tackle" for loss.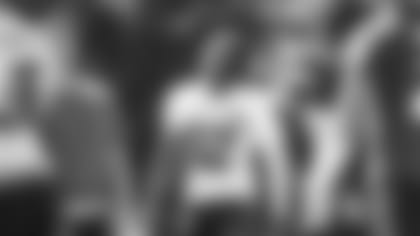 4. Sack or touchdown?
One of the biggest plays of the day featured players on both sides of the ball celebrating what they believed to be a big play. Because quarterbacks are off limits to contact, there's always a grey area when it comes to a "sack" if a pass-rusher gets close to the quarterback. On the play in question, Darrell Taylor used his speed to get around the right tackle and into the backfield, and hollered in celebration as he ran behind Geno Smith. Smith, however, heard no whistle so he stepped up in the pocket, perhaps avoid the sack, perhaps in vain, and fired an impressive deep ball into a stiff breeze to hit an open Tyler Lockett for a touchdown.
Maybe it was a big touchdown, maybe it was a sack, but either way it featured a couple of impressive plays on both sides of the ball, with Taylor showing off a nice pass rush and with Smith making a nice throw and Lockett using his speed and savvy to get open.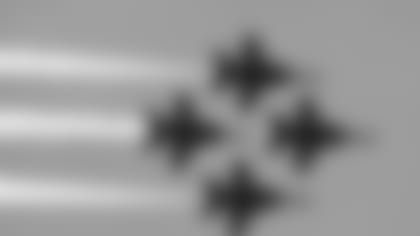 5. Blue Angels and press conferences aren't a great combination.
The Blue Angels haven't been in town since 2019 with COVID-19 cancelling Seafair each of the past two years, but before that it was a regular occurrence to have them buzzing over the practice field during training camp dates that overlapped with Seafair weekend.
This year, instead of flying during practice, the Blue Angels were in the air during post-practice press conferences, which made for some funny moments in which Boye Mafe and Pete Carroll both had to take long pauses, mid-answer, to let the noise subside. Slight inconvenience aside, the Blue Angels remain a unique and welcome element of practice this time of year.
"How 'bout those Blue Angels, aren't they awesome?" Carroll said after a pause in his presser. "Every year, this is a freakin' thrill."