The Seahawks added 11 new players in the 2019 NFL Draft. Here's what the national media are saying about how general manager John Schneider and head coach Pete Carroll operated during their 10th draft together in Seattle:
Reuter: It was shocking to no one that the Seahawks moved down from the 21st overall selection to get more picks later in the draft (two fourth-rounders from Green Bay). With the extra pick they gained by trading edge rusher Frank Clark to the Chiefs, the Seahawks selected Collier, who is a very similar player. Forget about his 4.91 40 time -- he'll be a stout run defender and powerful pass rusher. Then, GM John Schneider acquired even more draft capital by trading the 30th overall selection to the Giants for a second-, a fourth- and a fifth-round pick.
The Seahawks apparently did not want to pick early as they moved down again to gain additional picks before selecting their guy at safety (Blair). Metcalf could be an Alshon Jeffery-type bargain for the Seahawks if he reaches his potential as a big-time downfield playmaker. Teams loved the intelligence and athleticism of Barton, and it's not surprising the Seahawks found him intriguing.
Jennings is a solid mid-round receiver who bolsters the depth for recently-signed Russell Wilson. Haynes jumped up boards with nice workouts after being a sturdy, reliable player for Wake Forest for four years. Amadi is as tough and versatile as they come in the secondary, and Burr-Kirven will be a special teams star. Homer is a speed back to complement Chris Carson and Rashaad Penny.
Kiper: First-rounder L.J. Collier (No. 29) could be something of a Michael Bennett clone if he develops right. He has a chip on his shoulder and the coaches love him. He's extremely stout against the run. Earl Thomas is gone and the secondary makeover continues with the addition of Marquise Blair (No. 47). He's an excellent fit for Seattle's scheme and should push for immediate playing time. Linebacker Cody Barton (No. 88) could arguably play every linebacker position and adds depth. Remember, Seattle allowed 4.95 yards per carry last year. Collier and Barton help.
As for the wide receiver question: You can question the agility testing of DK Metcalf (No. 64), but at the end of Round 2 for a big-bodied burner? That could pay off big. And Gary Jennings (120) in Round 4 is also big and fast. These are legit downfield targets for Russell Wilson. The guard box was checked with Phil Haynes (No. 124). Local linebacker Ben Burr-Kirven (No. 142) can play. Running back Travis Homer (No. 204) worked out really well at the combine.
Overall, impressive work from Schneider and Pete Carroll to extract so much value.
Benoit: At the end of Round 1, Seattle took the defensive end it needed after trading what would have been a very expensive Frank Clark for a boatload to Kansas City. L.J. Collier doesn't have Clark's all-around quickness (perhaps no player on Earth save for Von Miller does), but he's twitchy and versatile, which is key in a pass rush scheme that features a lot of stunts and twists.
Also on defense, the Hawks added depth at linebacker and safety—showcase positions in their Cover 3 system, which is built on inside defenders closing quickly on the ball. Marquise Blair will soon compete at either free safety or strong safety, where the Seahawks are still figuring out what they have in Tedric Thompson, Delano Hill and vastly underappreciated Bradley McDougald. LB Cody Barton offers nickel depth behind Bobby Wagner and K.J. Wright while, hopefully, also solving the problematic No. 3 linebacker situation in base.
The only negative? Seattle did not address its glaring lack of depth at cornerback. The ever-critical slot position (which, to be fair, is a tad less critical in Seattle's landmark zone cover scheme than it is in the matchup coverage schemes that most teams have) is still bereft of experience and talent following free agent Justin Coleman's defection to Detroit.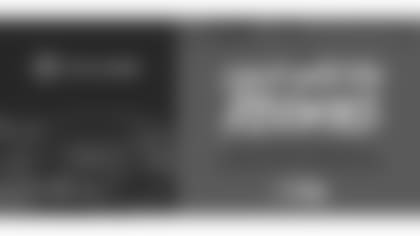 CenturyLink Lunch with the Rookies
Win a private lunch with the 2019 rookie class at the Virginia Mason Athletic Center (VMAC), with a tour of the facility and sideline view for a mini-camp practice.
Davis: GM John Schneider began the week with a league-low four draft picks but added 11 players to his roster by the time the event concluded. Without the Seattle context, first-round DL L.J. Collier and second-round S Marquise Blair seem overdrafted. However Schneider gets a pass given his acute feel for this roster's needs. Getting WR D.K. Metcalf with the final pick of Round 2 may ultimately prove larcenous given how well his specific abilities should meld with QB Russell Wilson' improvisational style. The deal of Clark brings a second rounder in 2020.
Kadar: This was a very Seattle draft: a ton of trades, players drafted higher than most expected, and filled needs. That started with their first-round pick. L.J. Collier is a consistent and powerful lineman whom they probably view as a new Michael Bennett.
Seattle kept moving back in the second round before settling at No. 47 and taking Utah safety Marquise Blair. Like Collier, Blair was selected earlier than anticipated. Blair is a hard-hitting safety with speed who can play nickel.
Seattle ended D.K. Metcalf's drop by trading up to No. 64 to get him. The wide receiver has big-time traits, but he's limited as a route runner. They added another receiver with Gary Jennings of West Virginia. If Doug Baldwin does retire, the Seahawks smartly safeguarded themselves.
They upgraded their nickel package with defensive back Ugo Amadi and linebacker Ben Burr-Kirven.
Prisco: First-round defensive end L.J. Collier fits with what they wanted to do in replacing the traded Frank Clark. I like the pick. But this draft will be judged on Blair and second-round receiver D.K. Metcalf.
Seattle gathered multiple picks in the 2019 NFL Draft with trades late in the pre-draft process. Landing LJ Collier at No. 29 was somewhat of a reach given that he finished as PFF's No. 54 overall player, but his signature bull-rush move should translate to the NFL. He plays the game with mean intentions and will ruin weaker offensive tackles if given the opportunity.
Meet the 11 members of the Seattle Seahawks 2019 NFL Draft class. All designs by Tom Day.