Good afternoon, 12s. Here's a look at what's out there today – Monday, August 15 – about your Seattle Seahawks.
Quandre Diggs Checks In At No. 72 On NFL Network Top 100 List
Seahawks safety Quandre Diggs continues to get his respect from his peers as he enters his eighth season. On Sunday, the NFL Network revealed the players No. 100-51 on its annual Top 100 Players list, with Diggs checking in at No. 72, climbing five spots from his No. 77 spot in 2021.
Diggs is coming off a career-year, recording 94 combined tackles, five interceptions and seven passes defensed. Diggs became one of only 20 players to ever record consecutive five-interception seasons. In July, NFL execs, coaches and players ranked Diggs as an honorable mention for their top-10 NFL safeties for 2022 list.
Sunday, Diggs was named to the NFL Top 100 list at No. 72. In 2021, Diggs was ranked No.77 after recording 64 combined tackles and five interceptions for the Seahawks.
Bobby Kownack of NFL.com breaks down Diggs' ranking, citing his elevated play since arriving mid-season from Detroit in 2019:
The first member of last year's Top 100 thus far to improve upon his ranking in the 2022 list, Diggs has taken his game to a new level sincebeing shippedmidseason to Seattle as a casualty of Detroit's Matt Patricia era. A Pro Bowler in each of his two full seasons with the Seahawks, the safety has meshed seamlessly with fellow trade acquisitionJamal Adams. Diggs will look to fully bounce back from injury in the coming season after suffering a dislocated ankle and broken fibula in Week 18 of last year.
In a two-minute video montage, Diggs is showered with praise from his NFL peers; from teammates to arch-rivals. Los Angeles Rams quarterback and former Detroit Lions teammate Matthew Stafford starts off the video with words on his former teammate.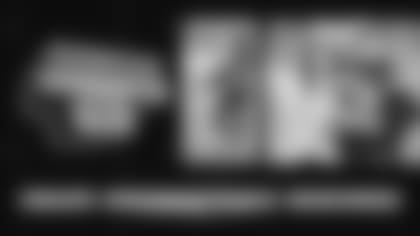 Create Unforgettable Memories
Upgrade your Seahawks gameday with a unique and unforgettable experience at Lumen Field! Kick field goals, have your photo taken at midfield, witness the 12 Flag Raising up close, and more this season!
"Loved having him on my side of the ball in Detroit," said Stafford. "And followed him ever since in Seattle, now I'm in the division with him. He's a great player back there and it's a tough test for a quarterback."
Diggs is the first Seahawk to make an appearance on the 2022 list - but he likely won't be the last.
Social Post Of The Day
Seahawks safety Quandre Diggs thanking his peers for voting him back onto the #NFLTop100 list, as he moves up five spots (No.77 in 2021) to No.72
The Seahawks have taken the field in Pittsburgh to play their first game of the preseason vs. the Steelers.