Here's a look at what's 'out there' for today – Monday, March 9 – about your Seattle Seahawks:
"When We All Come Together, True Impact Is Made."
There's no time to waste in the offseason for Seahawks quarterback Russell Wilson who just added another award to his trophy case on Saturday evening. Hosted in Milwaukee, Wisconsin, the Vince Lombardi Cancer Foundation held its 30th annual Award of Excellence Event on March 7, 2020. Wilson was selected as one of this year's recipients of the Award of Excellence.
The award is said to recognize individuals who capture the spirit of commitment and pursuit of excellence, standards which define the legendary Coach Lombardi and the Vince Lombardi Cancer Foundation, and who have the same desire as the foundation to prevent cancer, care for those battling it and find a cure.
For those of you that are familiar (and I'm sure most of you are) with Wilson's activism and leadership efforts to support cancer treatments and research, I'm sure you too feel that the Seahawks quarterback is extremely deserving of this award.
Since Russell was drafted, he makes weekly visits during the season to Seattle Children's Hospital where he engages, uplifts and inspires patients and their families. Over the last five years, Wilson's 'Why Not You Foundation,' in partnership with sponsors, has raised over $8M for the 'Strong Against Cancer' fundraising initiative. He serves as the initiative's team captain, with the ultimate goal to cure pediatric cancer with immunotherapy treatment.
"My Dad made sure I understood the importance of helping others," said Wilson. "I'm grateful to be in a position that allows me to give back in a meaningful way, and I'm honored to be selected by the Vince Lombardi Cancer Foundation for this honor. Individual efforts are important, but when we all come together, true impact is made."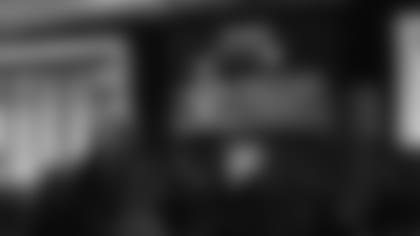 Wilson will be joining an impressive list of 29 previous honorees who exemplify the standards of Coach Lombardi, including Bart Starr, Hank Aaron, and Jim Kelly. Learn more about the Vince Lombardi Foundation by visiting their website.
Social Post Of The Day
Today's 'Social Post of the Day' comes from Seahawks wide receiver DK Metcalf, as he posts a recent photo on Instagram of him and Seahawks quarterback Russell Wilson at the ESPYs.
Photos from the Skills Showdown at the 2020 Pro Bowl in Orlando, Florida, where quarterback Russell Wilson competed for Team NFC.