INDIANAPOLIS—Sometime around 9:30 p.m., with another session of quarterback and receiver workouts still on deck, Seahawks coach Pete Carroll turned to James Brown to bring a little energy to his team's suite at Lucas Oil Stadium.
It's getting late in the evening, I can't get right.
The Godfather Soul's voice blared from Carroll's tablet. 
I guess I did the Boogaloo and the Skate, and the Funky Broadway too much last night.
More than 12 hours had passed since Carroll, co-directors of player personnel Scott Fitterer and Trent Kirchner, offensive coordinator Brian Schottenheimer, offensive line coach Mike Solari, offensive scheme specialist/assistant offensive line coach Brennan Carroll and Alonzo Highsmith, a recent addition to the scouting department, all hopped in a van that would take them from the JW Marriott to the stadium they'd call home for the rest of the day. There were still 90 minutes or so of workouts to come, so Carroll cranked up the volume.
I've been a puppet, pauper, pirate, a poet, a pawn and a king. I've been up, down, over and out, but I know one thing. Every time I feel that I'm gonna fall flat on my face, I just pick myself up and get back in the race. That's life.
"Come on James, bring it home!" Carroll implored.
While the goal of the 2020 combine was the same for NFL teams as it has been in past years—get medical evaluations on prospects, conduct interviews with them and watch them perform on the field—the schedule was drastically different. In an attempt to make the event more TV friendly, the on-field work was moved from the morning to late afternoon and evening. To accommodate that move, the interviews teams conduct with players were moved from nighttime to the morning and early afternoon. 
The new schedule also meant players spent an extra day in Indianapolis, creating a need for more hotel rooms at the Crowne Plaza, which in turn caused formal interviews to move from that hotel to suites at Lucas Oil Stadium. 
Different times, new locations—it was a lot of change to make in one year, but the Seahawks came out of the week feeling good about how they handled a new-look combine week.
"Overall it was a positive experience," Fitterer said. "There were a lot of changes, but (National Invitational Camp president) Jeff Foster and the NIC staff did an excellent job of providing the necessary info for us to make adjustments and coordinate. There are always a few unexpected things that pop, but our staff is very flexible and we were able to make adjustments on the run."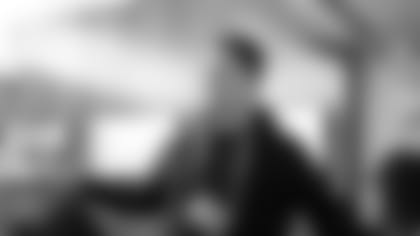 The two people on the Seahawks' end who led the way in getting the team ready for a new combine format were director of college scouting Matt Berry and college scouting coordinator Kirk Parrish.
"Matt and Kirk are very organized and detail oriented," Fitterer said. "They did an amazing job planning and anticipating issues that could come up, and they were prepared to make adjustments quickly."
One thing that Barry, Parrish or anyone else might not have been prepared for is what happens to a bunch of coaches and scouts when workouts are still taking place about 13 hours into the day. Not long after Carroll livened the mood with his musical selection, more music took over, along with some sophomoric humor and inside jokes, all of which led to some uncontrollable giggling. Things got rambunctious enough a few times to draw some sideways glances from the New York Giants' suite next door where the mood was much more subdued. 
"The energy died down for a little bit at night, but then the humor popped up a little bit," Kirchner said.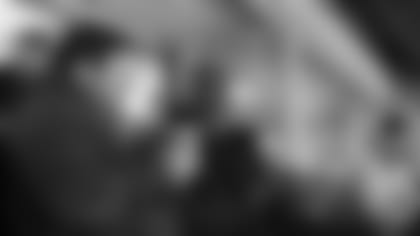 9:15 a.m., JW Marriott lobby
One of the best perks of the new combine schedule, which spread players' obligations out over an extra day, is that there are fewer early mornings for everyone involved. No longer do players face potential 4 a.m. wakeup calls for drug testing—that now happens after players have their height, weight, arm length, wing span and hand size measured—and those measurements are also wrapped up earlier in the week, with the last group getting measured on Thursday, the first day of on-field workout. All of that means that on this particular morning, instead of a 6:30 or so start to the day, a van full of Seahawks coaches and scouts left the hotel three hours later than they would have a year earlier.
As everyone piles into the van, Highsmith takes the front seat just before Carroll arrives to a suddenly full vehicle. Jokes are made about the just-hired Highsmith having the shortest tenure in Seahawks history before Carroll squeezes in on a bench seat next to his son, Brennan. When the van drops off the Seahawks contingent at the southeast corner of Lucas Oil Stadium, both Carrolls, Fitterer, Kirchner, Schottenheimer, Solari and Highsmith head up to their suite where they meet up with a larger Seahawks contingent for that morning's interviews.
Unlike past years where these interviews took place in a crammed hotel room at the Crowne Plaza, the suite offers room for more people, a solid breakfast buffet spread—the Belgian waffles were a big hit—and in the center of the room, a circle of chairs, including one that was about to be occupied by the first draft prospect being interviewed at 10 a.m. On the walls were three TVs, one of which was used to go over a player's college tape, one of which had a huge clock counting down the time left in the interview, and one of which was tuned into the NFL Network. That third TV led to a funny moment at one point in the day when highlights of a player being interviewed came up on the TV screen mid-interview.
Row 5 at the 40-yard line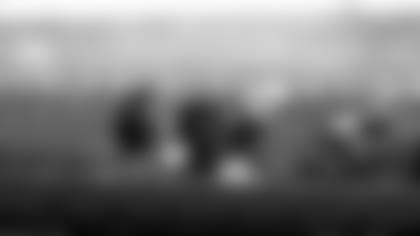 Not long after interviews wrapped up at 3 p.m., Berry, Kirchner and Fitterer made their way to the spot where they would time the 40-yard dash. Teams are assigned rows via random lottery, and this year the Seahawks ended up in the fifth row, putting them relatively close to the action. In past years these 40-yard dashes would begin in the morning, but on this day they started at 4 p.m. with tight ends kicking things off before receivers and quarterbacks ran later in the day.
While the time has changed, the non-stop banter between that trio did not. Nearly every minute of down time was filled by jokes at one of the trio's expense, that or some rather humorous trash talk about who is the best and most accurate timer. For years, Kirchner, Fitterer and Berry have had a contest throughout the combine in which they each pick a player out of every position group who they think will run the fastest 40 as well as the slowest. One point is awarded for correctly picking the fastest and slowest prospect in each group, and by the time the weekend was over, Kirchner emerged as the champion for the second year in a row. He was especially proud of this because, prior to the combine, he had a medal made up for the combine "Scout Timing Champion."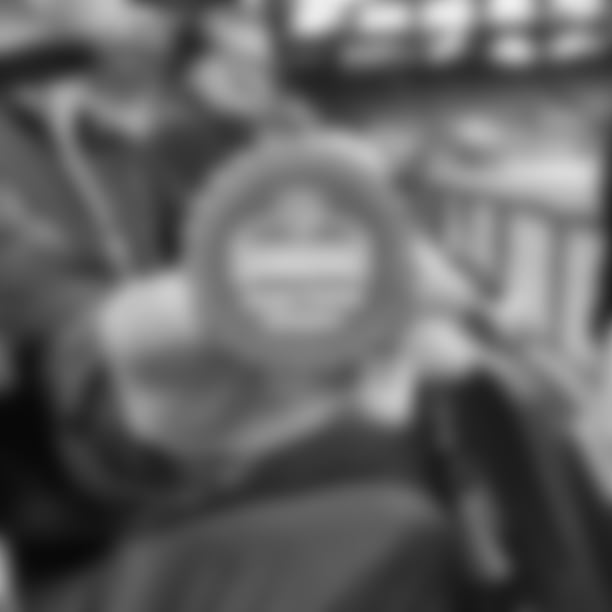 Berry points out that no such medal existed when he claimed the title in consecutive years prior to Kirchner's "possible dynasty in the works." (His words).
A row away, a group of Saints scouts, amused by what was happening behind them, decided to start a similar competition.
"See, we're trend setters," Berry quipped.
Another change this year was the addition of several on-field drills that were designed to simulate actual football action, ranging from linemen hitting blocking sleds to quarterbacks throwing end-zone fade routes to receivers and tight ends.
As Fitterer noted ahead of time, the blocking sled work could be particularly interesting because college teams, with time restrictions in place, can only do so much physical work in practice, meaning a lot of prospects come into the NFL having done very little work on a sled. Later, that observation proves prophetic as tight end after tight end hit the pad attached to the sled and lifted it straight up off the ground without driving it back, as intended.
"So far, the bags are winning," Fitterer said.
Back in the suite, Carroll, general manager John Schneider and a rotating cast of coaches and scouts observed workouts on the field, and discussed interviews that had taken place earlier in the day, both the formal ones that were in another suite earlier in the day, and the informal ones that take place throughout the combine.
The new combine format meant the overall number of formal interviews were cut from 60 to 45 players, though those interviews were slightly longer at 18 minutes instead of 15. But while there were fewer formal interviews, the more spread out format meant there was more time for scouts or assistant coaches to have informal interviews with players during the day.
"There were more opportunities for player interviews by coaches," said area scout Tyler Ramsey, who as a group leader spent the combine getting linebackers from place to place throughout the week. "… I think the access to players was better for coaches and teams."
As 11 p.m. approached, the final quarterback and receiver drills finally came to an end. Almost immediately after things wrapped up, Schneider, Fitterer, Kirchner and Berry hustled out of the stadium and into the hallways of the Indianapolis Convention Center that connect to the JW Marriott.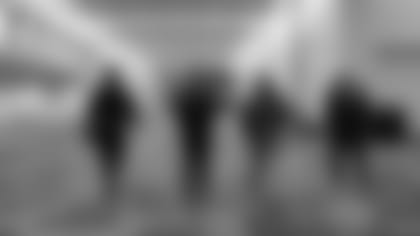 It was late, but the workday, now pushing 14 hours, wasn't over yet. Those four still had meetings with agents to attend despite the late hour. The combine has grown into something much bigger than just a showcase for draft prospects, and with all of the certified football agents in town, meetings take place throughout the week as team executives meet with agents who either represent draft prospects to learn more about those incoming rookies, or with agents who represent current Seahawks, often those who are headed towards free agency. In past years those meetings might have happened in the afternoon between interviews and workouts, but this year's schedule has led to some extra late-night get togethers.
"Earlier in the week, it was better in the sense that there was more time with agents," Kirchner said, "… It was more hectic and compact starting Thursday. You didn't have as much free time."
Of course, the changes affected more than just team personnel. While this year's draft prospects didn't know any different, they were experiencing a different combine than their predecessors had in previous years. 
Ramsey and area scout Aaron Hineline have both been group leaders for multiple years, given them more insight than most on how the combine experience goes for players. And while there were some negatives, including more downtime between some of the on-field drills, both thought the overall experience for players was not adversely affected by the changes.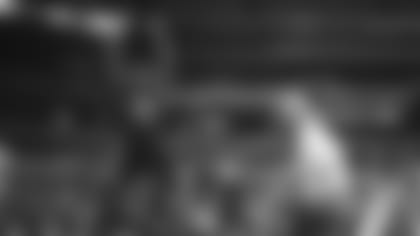 "It was obviously different," Ramsey said. "… The biggest difference was just downtime. They're here a whole extra day, so everything's broken up a little bit differently where they have more time to chill than they did in the past. They weren't getting woken up as early. Prior to this year, they were getting done super late with interviews or whatnot, then they would have to get up early to get going with the day, whereas with this schedule I think they got a little more rest than they had in years past." 
Ramsey noted that working out at night aligns more closely with what players are used to in terms of game-day preparation.
"There's no games being played at 9 a.m., so I'm sure they're use to it more where you wake up, have breakfast, get your mind right, prepare in whatever fashion you need to, then you're ready for a game," he said. "… I think it's probably a little more player-friendly. It gets you more rest, if gives you more time off your feet, it gives you more flexibility to get with your trainers and agents and whatever you need to do in a couple-hour block each day. They're not waking guys up at 4 in the morning anymore—that's when the drug-testing window opened before. Now you drug test after weigh in."
Hineline, who led a of groups of quarterbacks and receivers, said if there was a negative, it was maybe that there was too much downtime at time for players, but added, "I think it was kind of built around gameday, trying to get as close to gameday atmosphere for those guys playing at night, that kind of thing, where they'd build up to the week, then when it's time to run and do all the physical testing… I think in some aspects it was better in that regard. We just had to stay on top of the guys as far as hydrating and that kind of stuff."
A new schedule presented some challenges for the Seahawks, as well as every other team and draft prospect, but with a lot of work put in ahead of time, as well as the willingness to be flexible and adjust on the fly, and yes, with a little late-night assist from the Godfather of Soul, the Seahawks were able to leave Indianapolis feeling good about what they were able to get done at a new-look combine.
"It was a lot different than previous years, but our guys did a great job adjusting and getting the info we need to help John and Coach Carroll make the most informed decisions," Fitterer said. "There will always be a few complaints and ways the combine can be tweaked, but it's up to us to make the necessary adjustments."
Take a look behind-the-scenes at the Seahawks coaching and scouting staff at the 2020 NFL Scouting Combine.